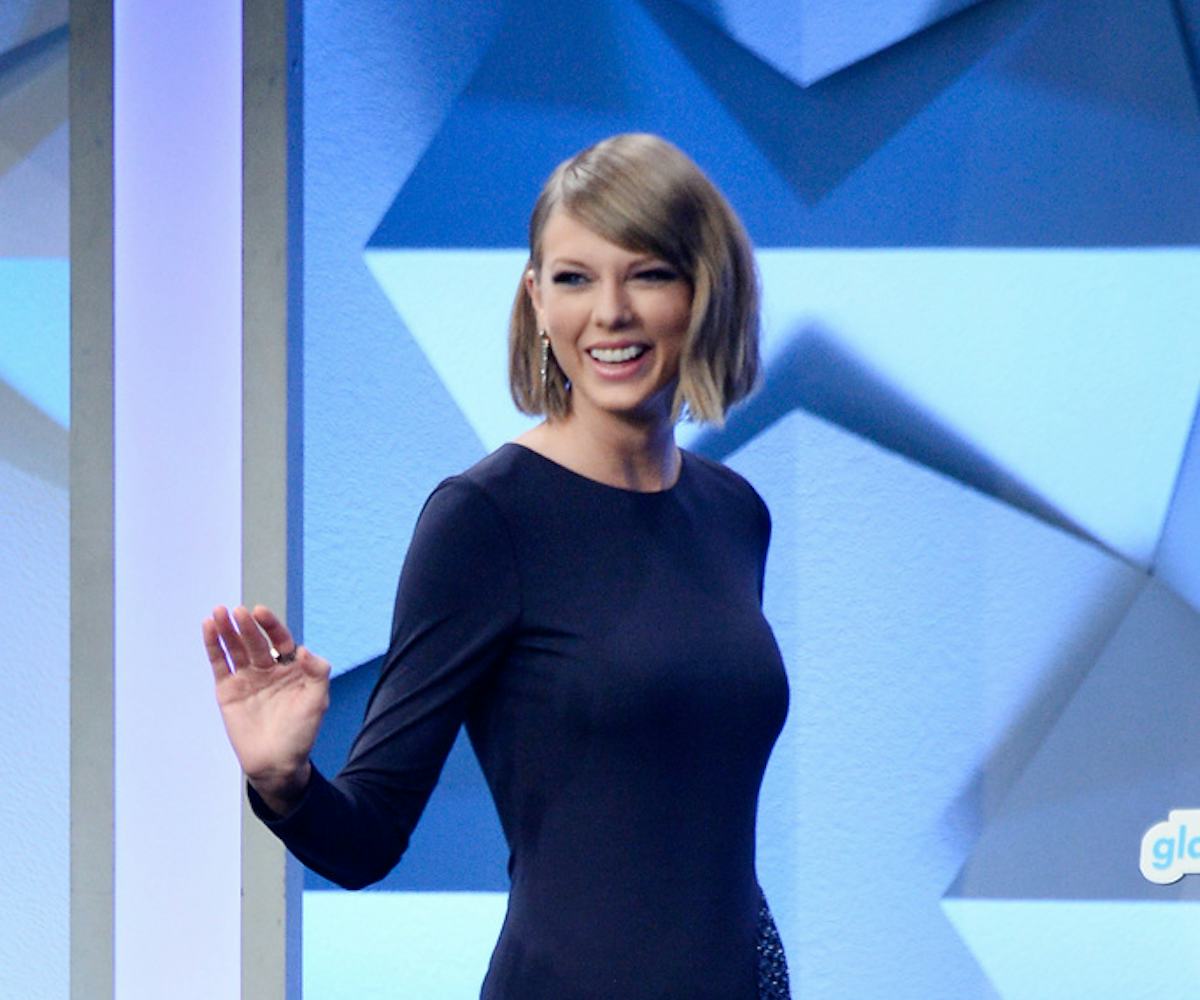 Photo By Frazer Harrison/ Getty Images.
Taylor Swift Is Back With A New Album And Single
Along with what we presume is the artwork
Taylor Swift is done with the secrets… for now. For the past couple of days, the singer has released daily seconds-long videos showing the tail, body, and face of what fans have deciphered to be a very venomous bush viper. This was all done right after going ghost on all of her social media channels. She got us talking (and writing), and here we are again with actual substantial news: She has a new album, titled Reputation, coming in fall and a new single dropping as soon as tomorrow.
The star revealed the presumed artwork (a black-and-white photograph of herself staring at the camera, wearing an off-the-shoulder sweatshirt and chain choker, with headlines obscuring half her face) and the release date (November 10), as well as announced tomorrow's single. How's that for marketing?
While we don't have definitive answers to what the snake business is all about—though some are guessing it's a nod to the time Kim Kardashian West leaked an incriminating video of the singer—we do have new artwork to now analyze. The headlines of her name and the lack of color seem to imply that she's ready to take back her own narrative. Or, something like that. What we do know is she won't be short on material. A lot has gone down between now and her last album, including her, ahem, reputation being dragged through the dirt regarding her silence surrounding the election and her drama with Katy Perry in addition to the Kardashian-Wests. Not to mention her rumored now-boyfriend, British actor Joe Alwyn, and her ex, Tom Hiddleston.
We'll have to wait and see what Swift has in store. In the meantime, we'll leave the conspiracy theories to her fans.