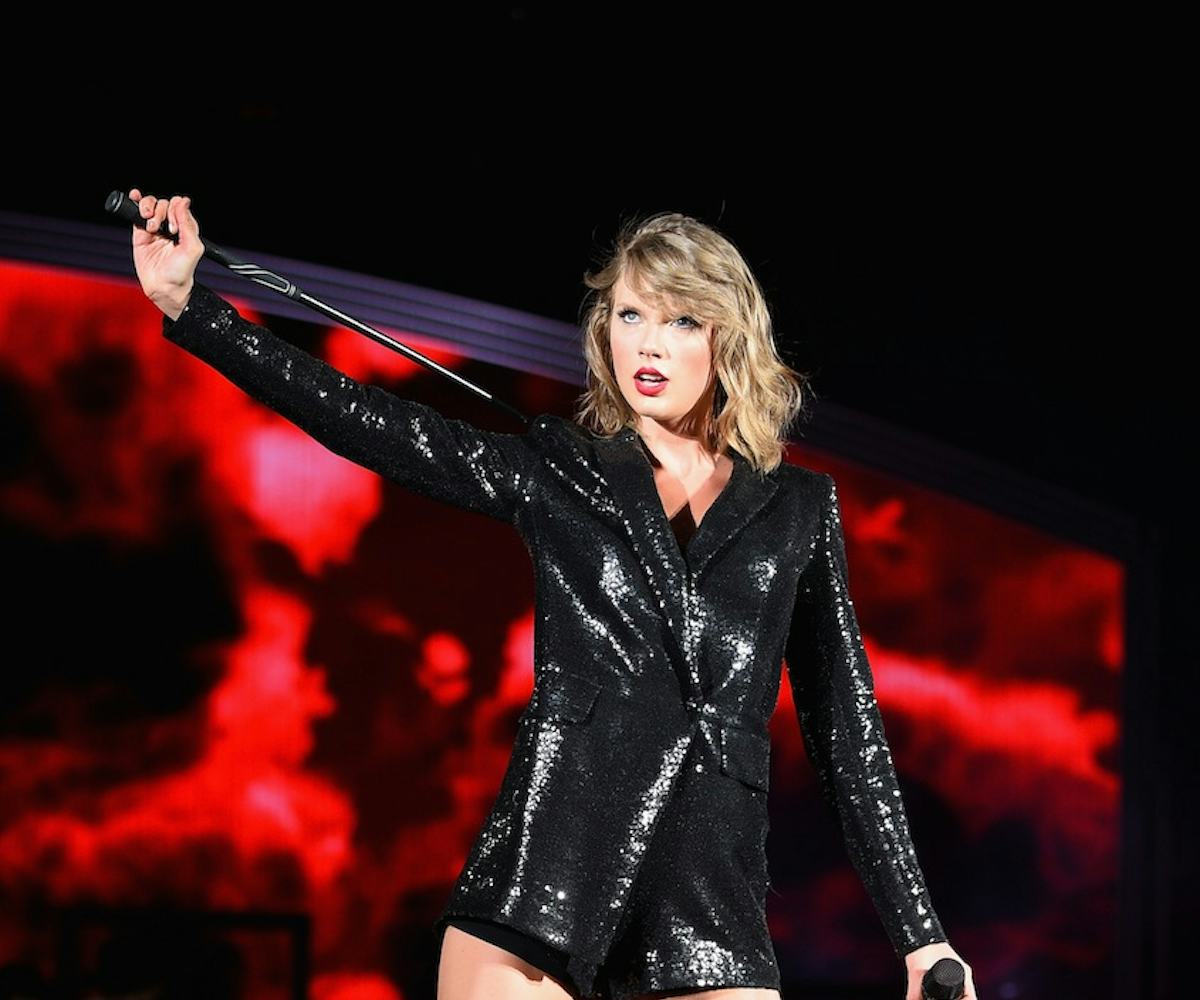 Photo by Larry Busacca/Getty Images
taylor swift apologizes to nicki minaj for those tweets
…still kind of misses the point
Taylor Swift received a lot of flack earlier this week for inserting herself into Nicki Minaj's dialogue on race within the music industry. The "Shake It Off" singer remained quiet in the day following the media storm, but extended a digital olive branch to Minaj Thursday, July 23, via Twitter.
While it's good to see the singer rise above the high-school drama she involved herself in, there's still something missing in her apology: Swift has yet to acknowledge the bigger point Minaj was trying to make about the industry.
You see, Taylor Swift has the power to bring Minaj's point about black women in entertainment—the point she overshadowed with her petty Twitter beef—to the forefront of the conversation, and she's almost entirely neglecting her responsibility to do so. After Swift's initial Tweets, Minaj responded to the singer with a call to action: "Huh? U must not be reading my tweets. Didn't say a word about u. I love u just as much. But u should speak on this."
And she should. Swift has wasted no time in calling out other facets of the music industry, like Spotify and Apple Music, for treating other recording artists unfairly. Why shouldn't she address the inequality black, female entertainers face—the very coattails she and a countless number of other female recording artists have ridden to success? It's admirable Swift has owned up to her actions, yes. The next, ideal step would be to acknowledge Minaj's original point and speak to it. This isn't something you can just shake off.