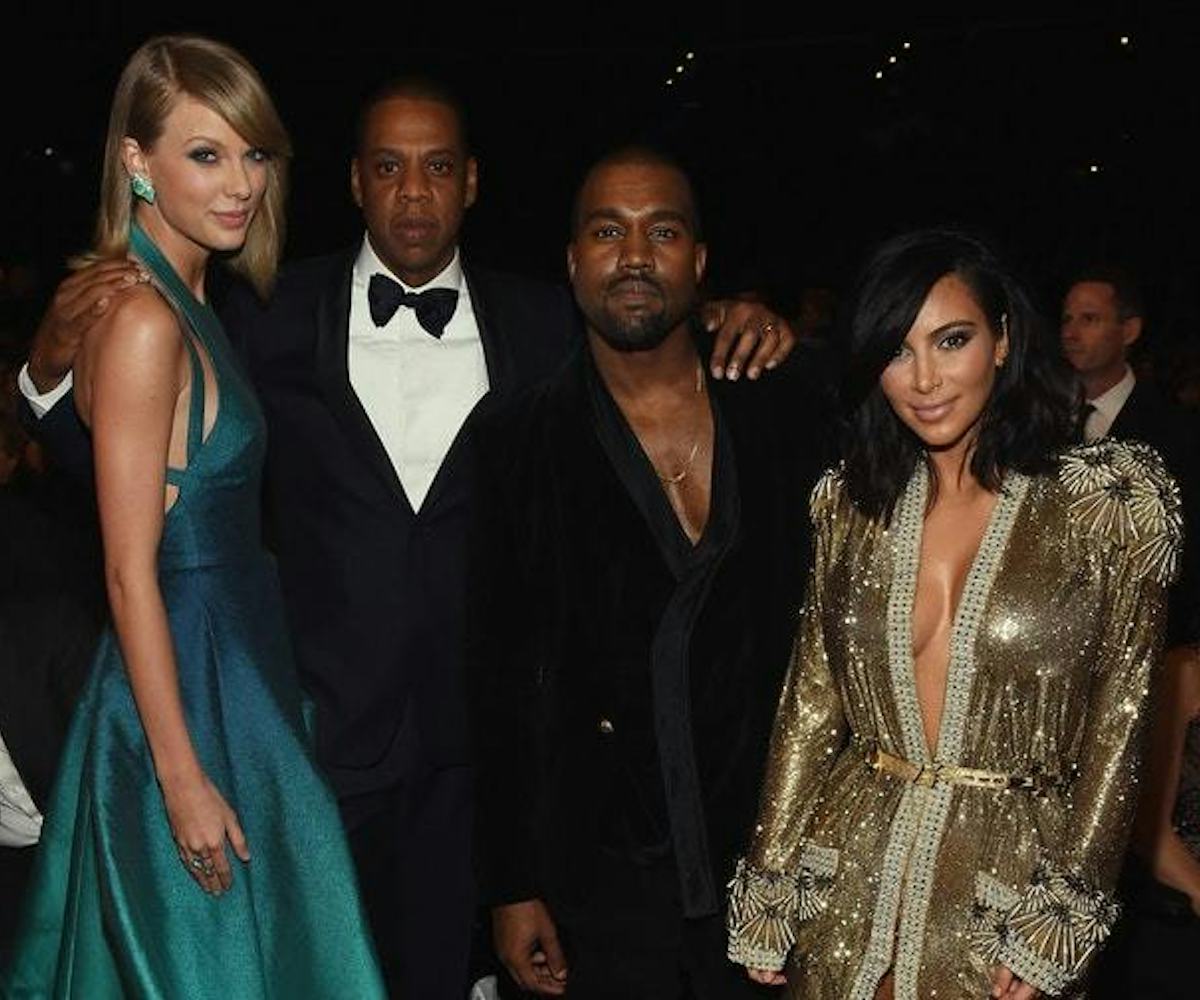 PHOTO BY LARRY BUSACCA / GETTY IMAGES
Taylor Swift's New Album Will Reportedly Detail Her Biggest Celebrity Feuds
In news that surprised no one
It appears that the "new" Taylor Swift has got a sinister taste for revenge―and is looking to air it all out on her highly-anticipated upcoming album, Reputation. In case, you know, you couldn't already tell from her endless barrage of shady lyrics and snake motifs. According to Us Weekly,  the pop singer will be chronicling her noted feuds with Kanye West, Kim Kardashian, Katy Perry, and recent ex Calvin Harris in her sixth studio release, in a "somewhat cryptic" but "obvious" way. Sounds about right.
The unsurprising news comes from an anonymous source, who also notes that the album is Swift's "most experimental work yet in terms of sound," and that she aims to add a few more Grammys to her collection after its release. 
Let's be real: This news just sounds like the "old" Taylor never even left. Swift has never been shy about throwing some shade to a few exes and frenemies in the past, not to mention all meticulous planning she put into the video for "Look What You Made Me Do," which sent the internet into a crazed, conspiracy theory-filled hole.
Guess we'll all have to wait until November 10, to see all the shade the album has to offer. Our only hope is that it's more exciting than Marilyn Manson and Justin Bieber's lackluster feud.