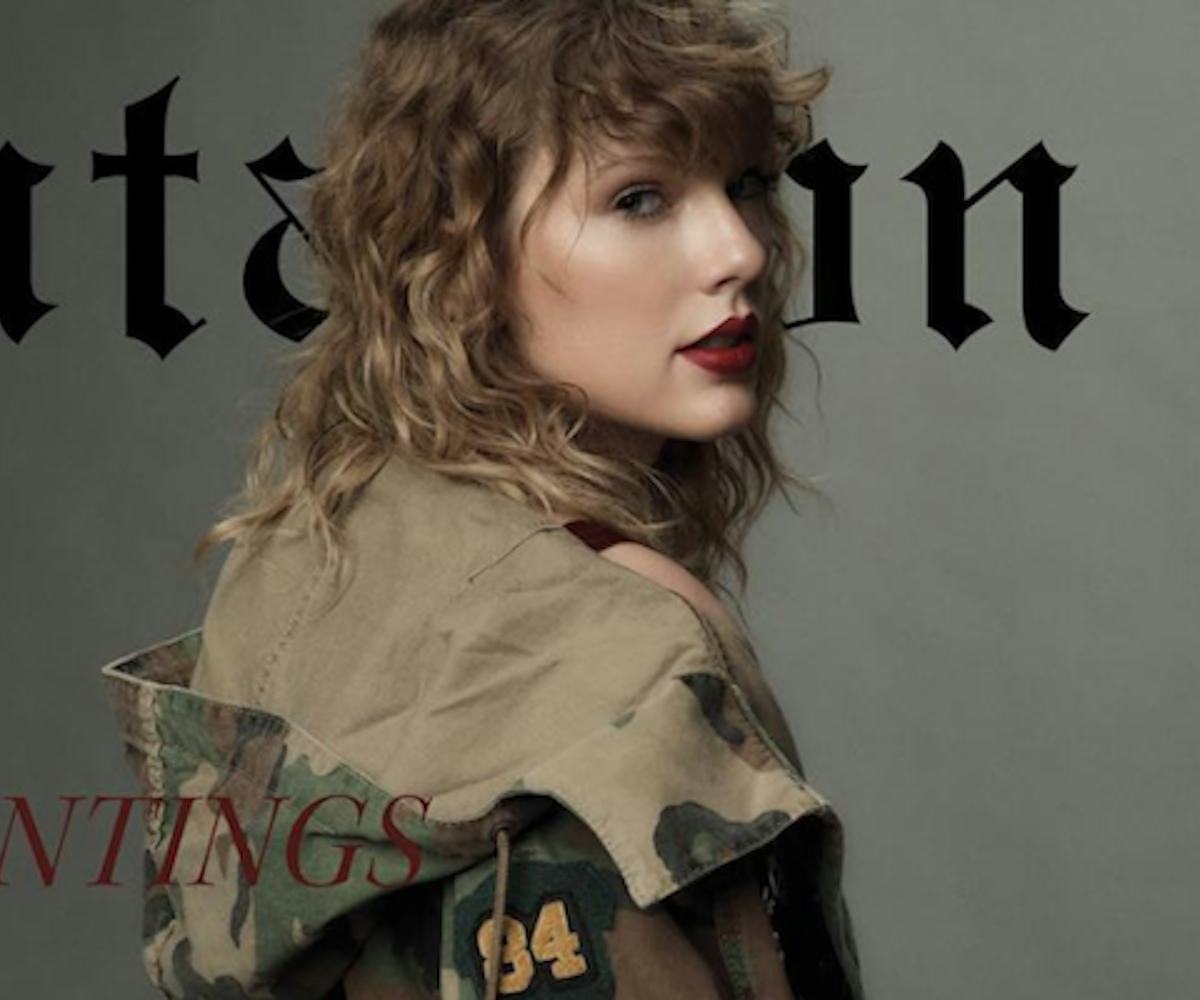 Photo via Instagram @taylorswift
Taylor Swift Had A Secret 'Reputation' Listening Party With UK Fans
A few "hand-selected" Taylor Swift fans just got the experience of a lifetime—an invitation to the superstar's house for an exclusive listening party for her new album, Reputation. That's right, TSwift stalked 100 UK fans on Twitter, knew things about them like past concerts they had attended, and let them listen to the entirety of Reputation almost a full month before it hits shelves November 10. The fans, surprisingly, were a little "meh" about the whole thing:
JK, clearly they were beside themselves, as they rightly should have been. In addition to listening to the full album (apparently on the singer's living room floor, like the sleepover of our dreams), fans were loaded up with Reputation merch, which includes a snake keychain, tote bag, hat, sticker, and T-shirt. And, as some of the tweets above suggest, Swift took the time to speak with her guests and indicated that she had been following them on Twitter for a while, showing how she knew and cared about each of them personally. Swift, of course, has never been one to shy away from her hardcore fans. She had a handful perform in the "Shake It Off" music video, once tracked down a fan who waited 20 hours in the cold for her, and helped pay a fan's tuition, just to name a few things. So it's not all that surprising that she would hold such an intimate and meaningful party for some of her fiercest supporters. Unfortunately, this had the rest of her fandom feeling all like:
But sigh, what can you do.
Reputation drops November 10. You can pre-order it here.