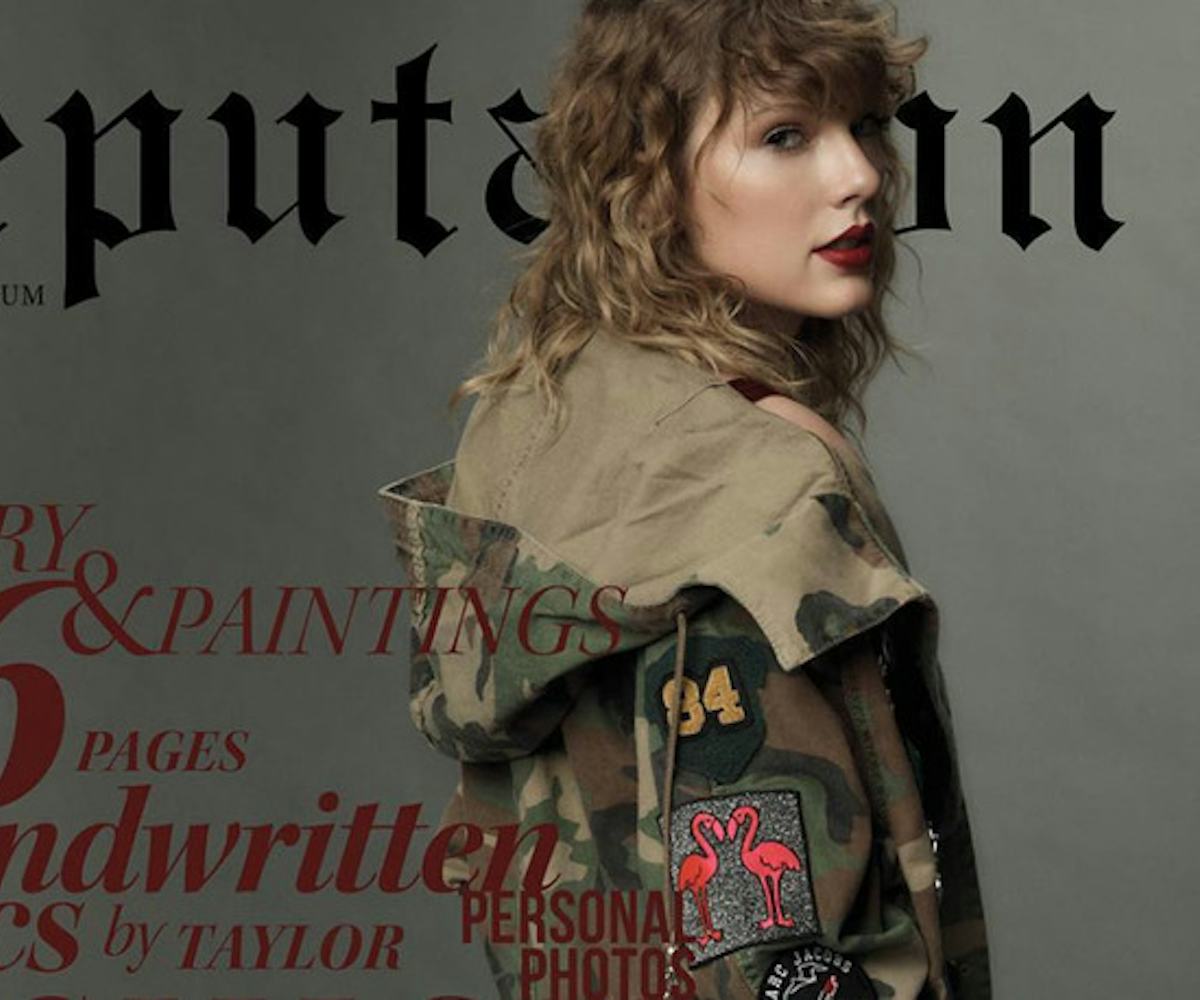 Image via Instagram/@TaylorSwift
The "Old Taylor" Rose From The Dead To File A Set Of Trademarks
Get ready for more 'Reputation' merch
It looks like the "old Taylor" is back from the dead to file some new trademarks for her new album Reputation. Swift now owns the rights to the phrases "The old Taylor can't come to the phone right now" and "Look what you made me do," according to TMZ.
She plans to use the trademarked catch phrases for merchandise, like she did for her last album, 1989. This includes guitar picks, T-shirts, jewelry, and anything else big enough for Swift to brand. 
The pop star previously secured trademarks for the term "Swifties," the nickname for her fans, "this sick beat" from "Shake It Off," and "Could show you incredible things" from "Blank Space." 
Maybe she'll make some branded T-Swift football uniforms for her new song "Ready For It." Or some Swift-branded zombie costumes for Halloween. Maybe she'll go so far as to trademark snakes themselves. We honestly wouldn't be surprised at this point.