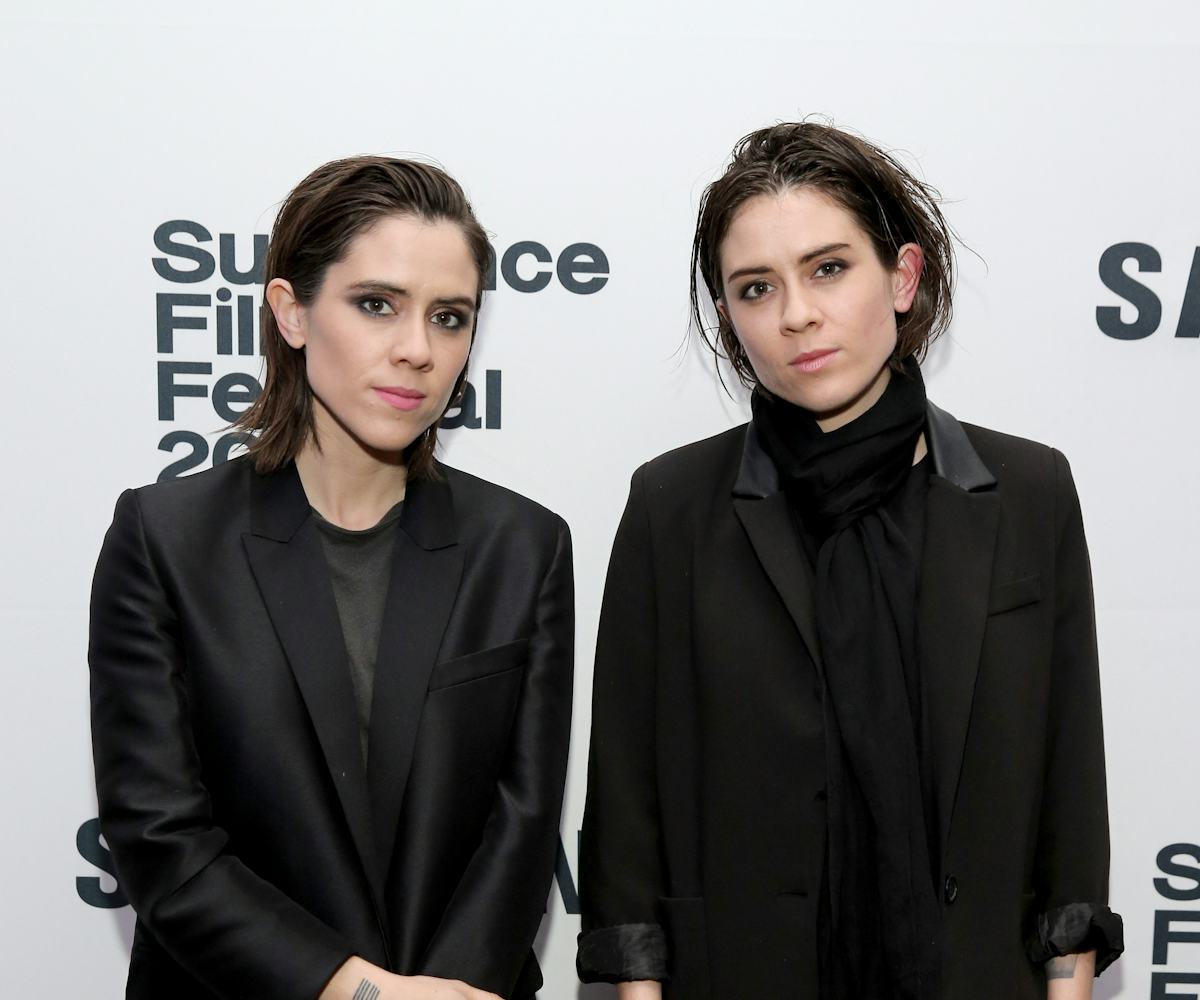 Photo by Neilson Barnard/Getty images.
Watch Tegan And Sara Experiment With Some Wild New Haircuts
The only thing Tegan and Sara might be better known for than their rollicking brand of electro pop are their constantly evolving haircuts. That's the premise of their brand new Funny Or Die sketch, in which the Canadian twin sisters flip through a photo album featuring some of their more memorable 'dos.
After they're done reminiscing about the good old days, Tegan and Sara embark on a sidesplitting quest to find their next trend-setting hairstyle. The cuts they experiment with are a mix between new twists on old classics like "The Pixie," and "The Big Bowl Cut," and bold but topical creations like "The Marcia Clark," and of course, "The Trump."
It's a hilarious clip, proving once again that Canadians really are funnier than their neighbors south of the border. Tegan and Sara will look to prove that their musical chops are just as strong as their comedic ones, when their new album, Love You to Death drops June 3.
Watch the hilarity ensue above.