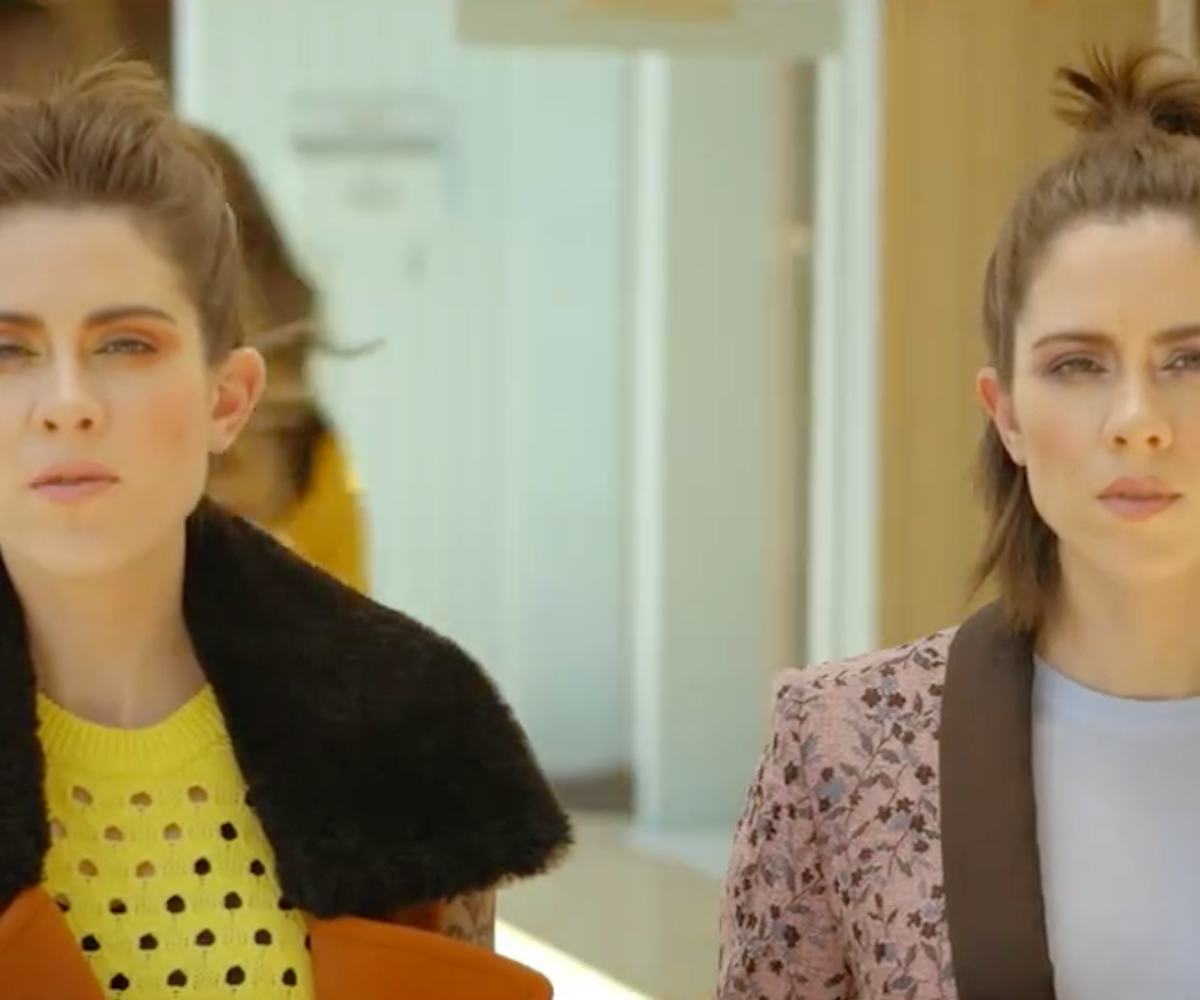 Photo courtesy of Tegan and Sara
Tegan And Sara Make Some Grand Suggestions In Their New Video
Try to keep a straight face
Tegan and Sara have released another entertaining music video, this time for "Stop Desire." Directed by Allister Ann and filmed in Los Angeles, the visual follows the duo through a straight-faced day as they come across people who find sensuality while doing normal, every day activities.  
"The idea of having Sara and me live out a day in this strange and colorful world—where we remain straight-faced while encountering highly suggestive characters doing every day things—really made us laugh," Tegan says in a statement. "We wanted to marry the high-energy and colorful vibe of 'Stop Desire's' production with the longing sexual undertones of the song's lyrics. While writing 'Stop Desire,' I was attempting to explore the tension between Desire (want) and Love (have). Can we truly love someone and still desire them? And why so often do we want (desire) someone else, when we have (love) someone already?"
The post office and the laundromat are just a few of the places people find themselves having a hard time stopping their desires. Who knew stain remover could be such a turn on? The video isn't short of celebrity guests either—Reggie Watts, the leader of the The Late Late Show with James Corden's house band, makes a special appearance. With a set-up like this, nothing is off limits. 
Check it all out. We dare you to keep a straight face while watching.