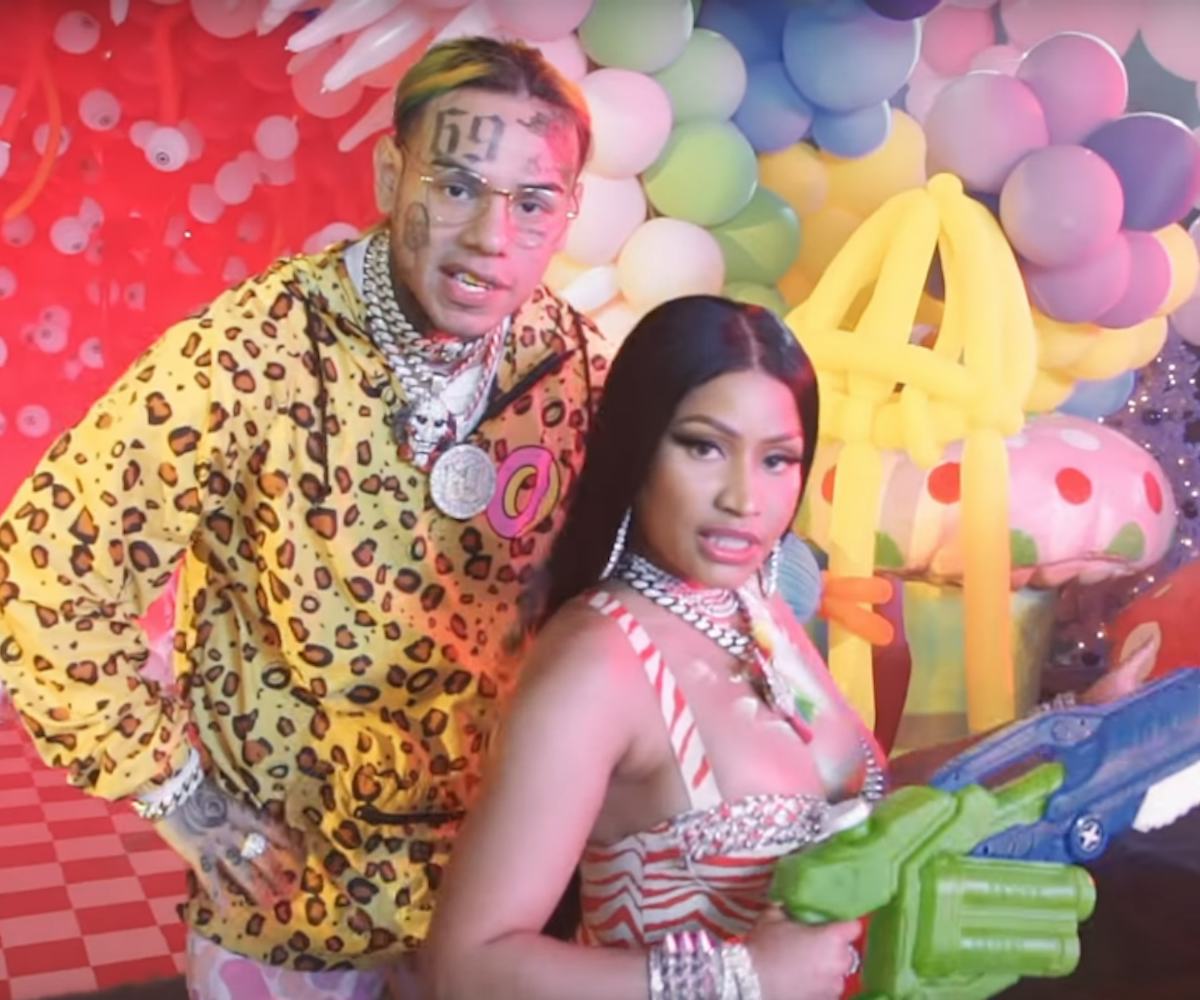 Photo Via YouTube.
Nicki Minaj Collaborator 6ix9ine Might Go To Jail
And have to register as a sex offender
Rapper and controversial Nicki Minaj collaborator 6ix9ine (aka Daniel Hernandez) may get some jail time.
Back in 2015, the then-18-year-old artist pleaded guilty to the "use of a child in a sexual performance," after he posted lewd videos of a 13-year-old girl online. He took a plea deal in exchange for no jail time and agreed to stay out of trouble. Problem is, since then, he's been arrested twice and charged with assault. Now, prosecutors are asking the judge to sentence the artist to one to three years in prison and that he register as a sex offender.
The prosecutors also think that he should be tried as an adult. According to Page Six, the 2015 agreement designated the rapper as a youthful offender, meaning he wouldn't have a criminal record if he complied with its terms. They pointed to his social media behavior and his apparent gang affiliation as reasoning. The letter reads:
Defendant has had over two years to demonstrate to this Court that the role he played in the sexual exploitation of a thirteen-year-old child was an aberration in his otherwise law abiding life. He has failed to do so. Defendant's new assault charges, his self-proclaimed status as a member of the 9 Trey Bloods, and his conduct related to that gang, seriously compromise his prospects for rehabilitation.
His court date has been set to October 2.