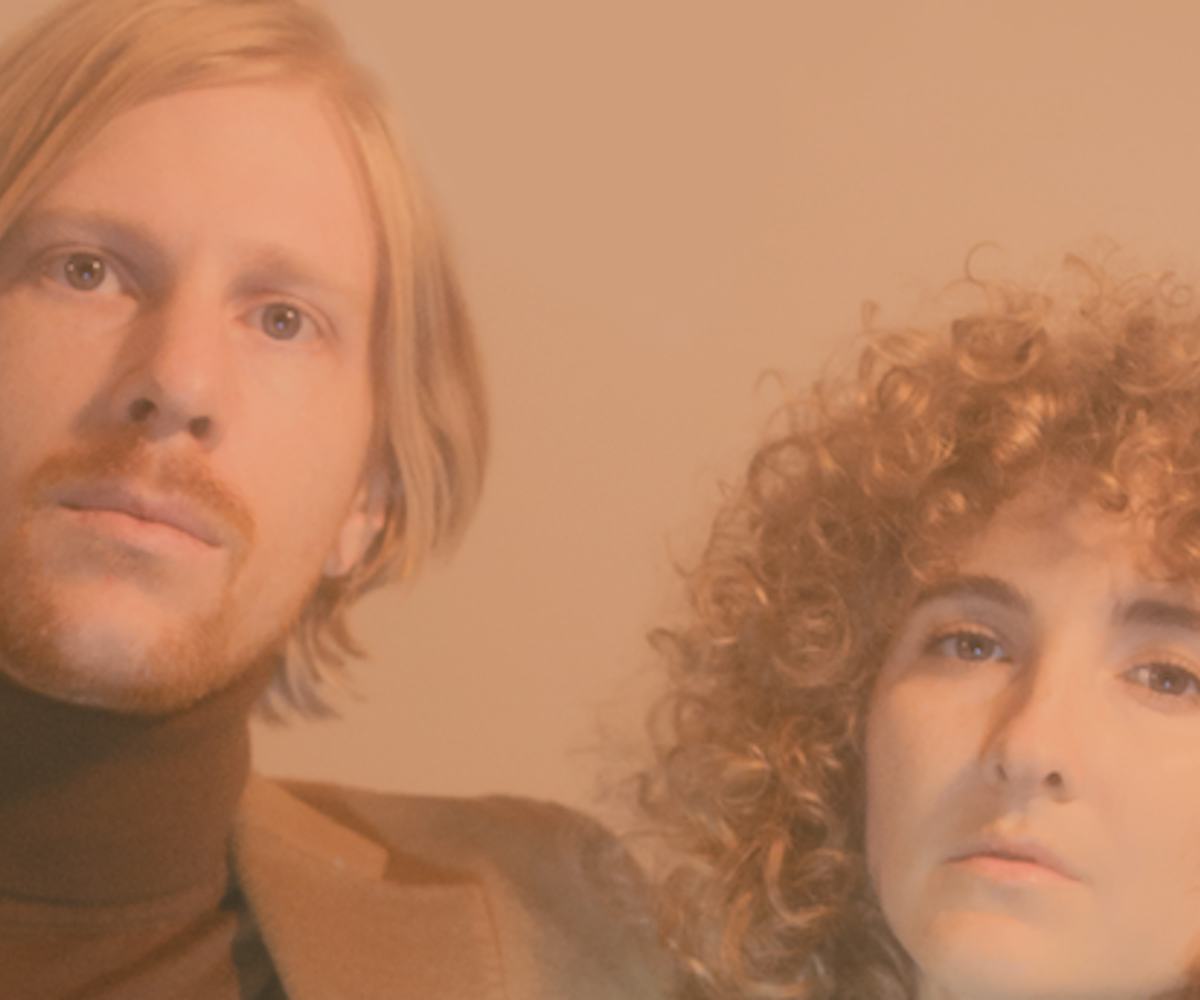 photo by Luca Venter
How Alaina Moore Of Tennis Got Over Her Anxiety
Stream their new EP, 'We Can Die Happy,' here
Playing live shows often seems like one of the most exciting parts of being a musician. But for a long time, Alaina Moore of Tennis felt nothing but crippling anxiety every time she and her bandmate and husband, Patrick Riley, landed a new gig. "I'd live in dread from the moment we booked a show until it was over because I'd be so afraid of fucking it up or getting sick or something wrong happening—I was so stressed about it," she tells me over the phone.
The news might come as a surprise to some, considering Moore and Riley have been creating lush, '80s-tinged dream-pop music as Tennis for almost a decade. But Moore has opened up about her struggle with performance anxiety before, through her open letter for Rookie in 2015 titled "Finding My Sasha Fierce."
But now, seven years since the debut of Tennis' first record, Cape Dory, Moore says her anxiety has finally faded. "I don't know if I just finally played enough shows that I got over it," she says. "Or that I'm just proud enough of what we're doing that I don't care anymore, but touring has been really fun this year." 
Moore's journey, in embracing her own "Sasha Fierce," is a sprawling one—not only has she embraced touring with open and anxiety-free arms, but in the past year, she and Riley have successfully released music (including March's Yours Conditionally) under their own label, Mutually Detrimental, and at the time of our interview, were in the process of moving into their first house. These feelings of gratitude and newfound confidence is what inspired their new EP, We Can Die Happy. It's not just some baseless statement—it's a declaration of their shared success and a celebration of all the struggle that came with it. 
"It's kind of silly, but I feel like we just passed over this huge hurdle of creating our own label and self-releasing and finding success and stability in striking out on our own and finding that that was sustainable. Our manager was really supportive, but he was like, 'I've never managed a band that turned down record deals so that they could make a record alone.' He was like, 'You guys are crazy.' But I'm just happy and I feel so proud of what Patrick and I did and the risks that we took and that we just trusted ourselves. It's just a little EP, but it is truly just the cherry on top of this crazy year where I just feel like this strength of achievement." 
That change, noticeable not only in Moore's voice as we speak but in her soft yet steady vocals on the EP, is laced within the lyrics of the new tracks, especially in "I Miss That Feeling," the video for which you can see below, a track about how the beginning of an anxiety attack feels like but through a lens full of love and acceptance. 
"Even though I'm talking about some things that are a little bit dark, it's still from a place of joy and gratitude, and allowing myself to get to that place, made me see things with a lot more clarity."
Hear it all for yourself in their EP, below.