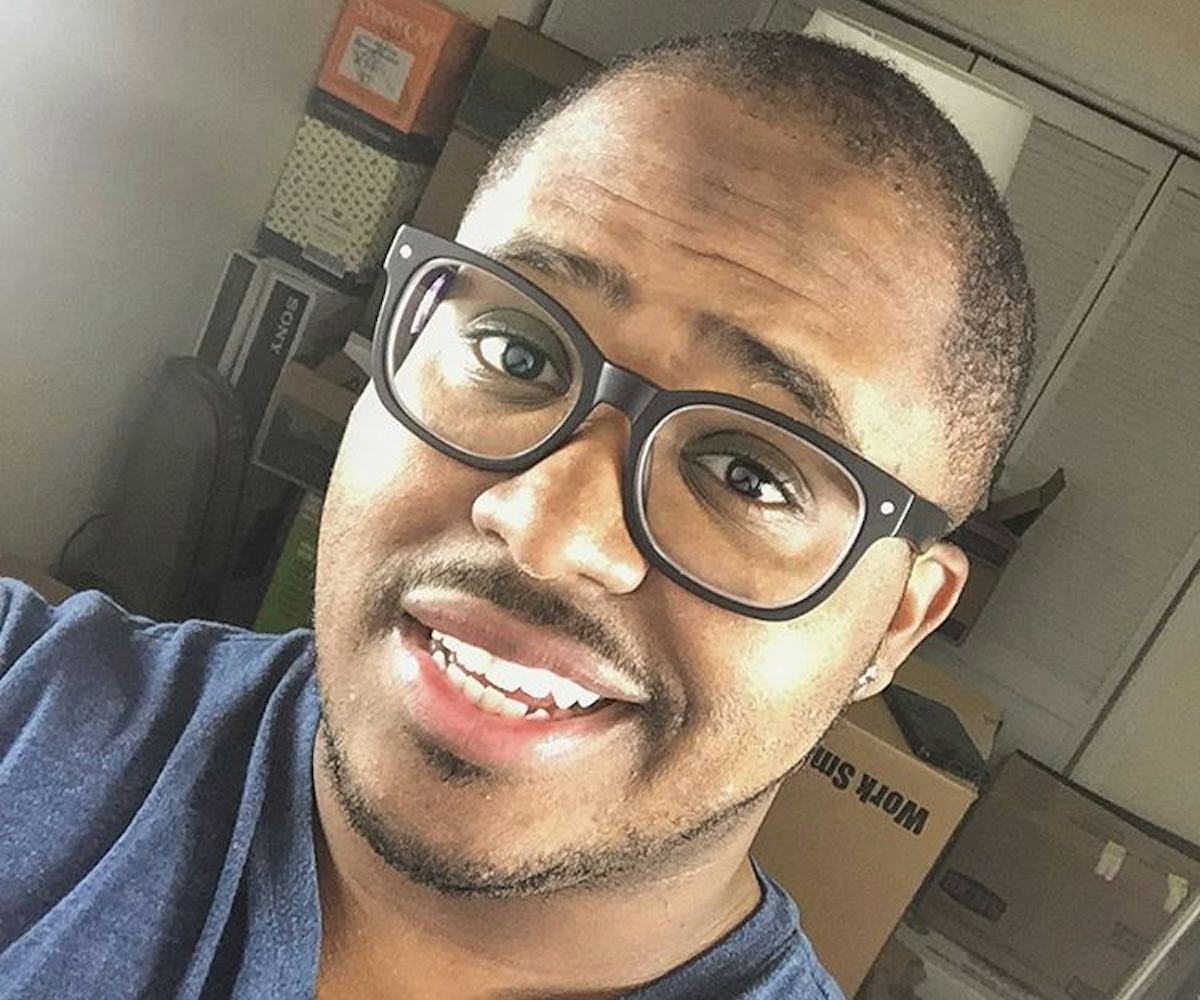 Photo via @terahjay/Instagram.
Meet The Man Whose Voice Blew Rihanna's Mind
it pays to be in the navy
The short video clip is now iconic. Rihanna, at the Cincinnati stop of her Anti world tour, crouches down to hand her mic over to a random audience member during "FourFiveSeconds," only to have him belt out the lyrics beautifully. The look on Rih's face is priceless, a GIF for the ages, as she registers stone-cold shock at the mystery man's magical singing voice. "Shit" is all she can say in response, before passing him the mic again to complete the tiny duet.
After all was said and sung, people demanded to know, who was that voice? Well, Fusion found out, and locked down Terah Jay, a loyal member of Rihanna's Navy, to talk to him about the experience and his new-found Internet fame.
Jay, along with his friends, had purchased the Ultimate Front Row Experience for the show, allowing their group to be right by the stage, knowing Rihanna did interactive portions during the performance. When it came time to find someone to sing with, his friends all volunteered Jay, shouting for Rih to pick him. By the time she kneeled, he knew what was about to go down. "Oh this is happening," said Jay on what was going through his mind. "This was fight or flight."
When it was over, Jay says Rihanna told him, "'Thanks for helping me out, babe,' and kind of embraced me and my friend's hand." And that's not all. "By the time I got back to the hotel," says Jay, "Rihanna Navy was tweeting me: 'Oh my god Rihanna followed you,' and I practically fell down in the lobby."
An aspiring singer himself, Jay has always been involved in school choirs and has a YouTube channel, though there's little content on it. After this, though, he says he's working hard on "some things" so we might see more videos soon to show off his lovely voice.
"I really just wanted a selfie," says Jay of what he was hoping to get out of the night. "That was all I wanted out of the concert. Just a selfie with Rihanna. And then I got what everyone saw."