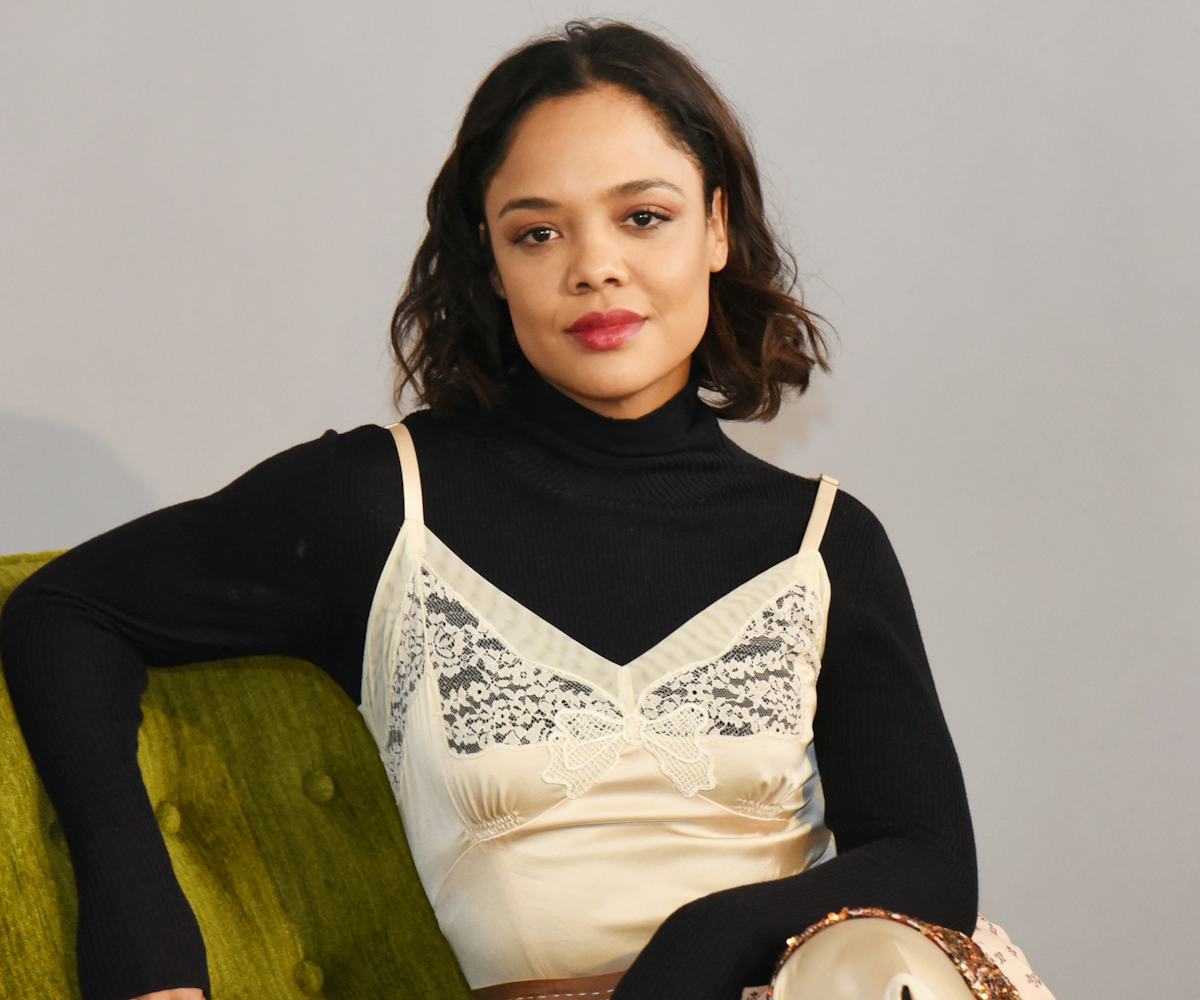 Photo by Lily Lawrence/Getty Images
Tessa Thompson Is Playing A Notorious Jewel Thief In New Heist Movie
Doris Payne has a career spanning seven decades and two continents
From a bounty hunter to the HBIC of Delos Destinations, Inc., Tessa Thompson has had her fair share of badass roles. And it just gets even better, as it's just been announced that the actor will be starring and co-producing a new biopic about none other than famed jewel thief Doris Payne.
According to Variety, Thompson is set to portray the infamous burglar in a "high-concept action-drama in the vein of Catch Me if You Can and The Thomas Crown Affair." Payne, whose history of heists reportedly spans seven decades and two continents, would pose as "a well-off woman who wore designer handbags and was armed with a backstory." Since the beginning of her career in the 1950s, she's reportedly stolen over $2 million in jewels. And with multiple arrests warrants, over 32 aliases, and more than 11 Social Security numbers (per a 2015 report), Thompson obviously has a lot of material to work with. 
The now-87-year-old last made headlines in July after being arrested for shoplifting $86.22 worth of merchandise from a Walmart in Georgia (while still wearing an ankle bracelet from another arrest!). That said, this isn't the first time Payne's story has made it to the big screen—in 2013, she was the subject of a documentary called The Life and Crimes of Doris Payne. 
Thompson took to Twitter to share her excitement about the role, retweeting reactions and writing, "After chasing Doris and her story for years—and then keeping this secret for awhile—I'm screaming that this dream is coming true. She is a deeply fascinating woman." Rest assured, we're screaming too.