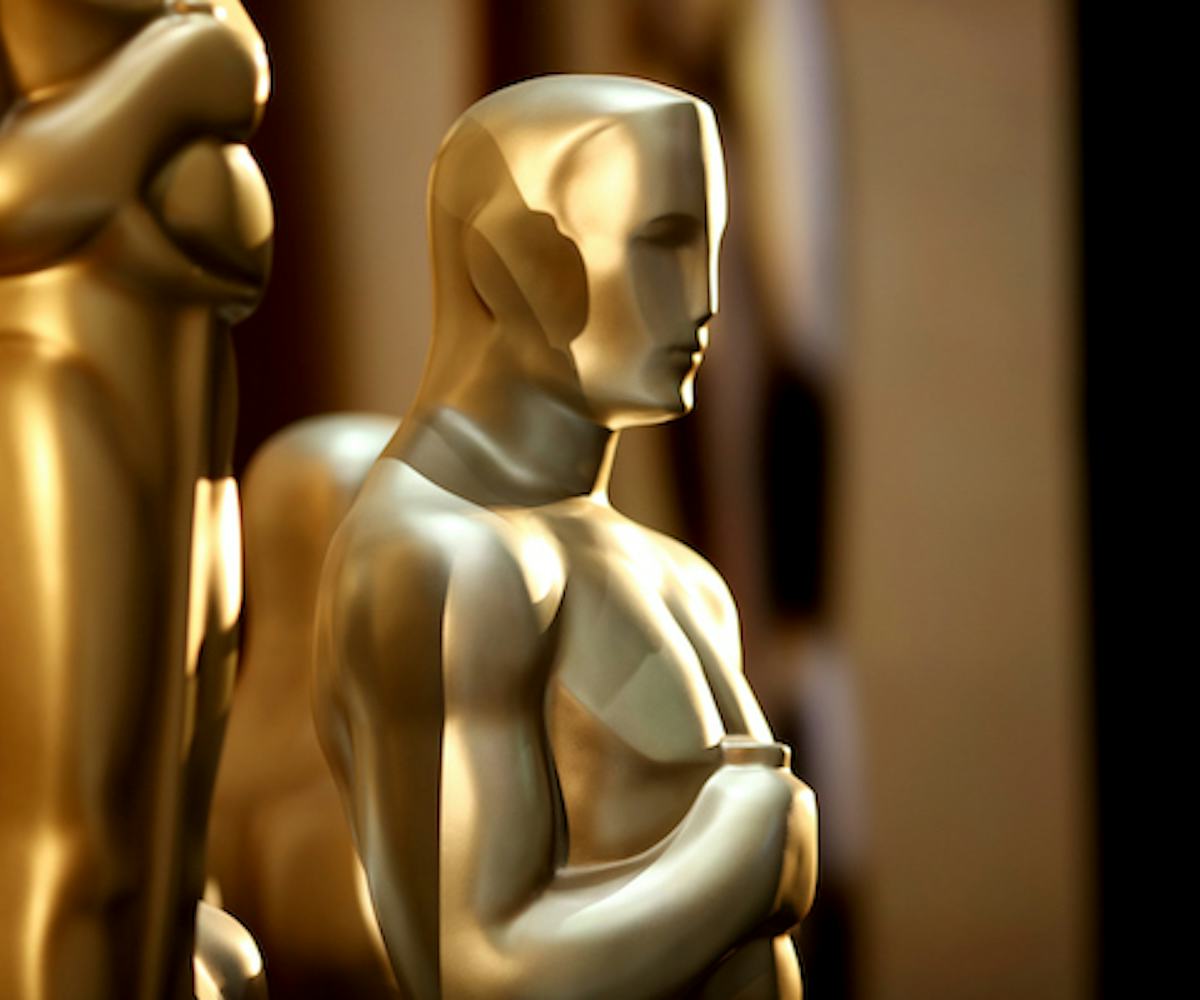 Photo by Christopher Polk/Getty Images
The Academy Speaks Out Against Trump's Muslim Ban
And the ACLU comes to the rescue
The last 24 hours have seen chaos at home and abroad as President Trump's Muslim travel ban has gone into effect. Countless celebrities have already protested the executive order—which bans people from Sudan, Syrian, Iran, Libya, Somalia, Yemen and Iraq from entering the United States, even if they are legal greencard holders—and have been especially outraged at the fact that Asghar Farhadi, the celebrated Iranian filmmaker and director of the Oscar-nominated film The Salesman, will likely not be able to attend the Oscars next month because of the mandate. Now, The Academy is speaking out against the Muslim ban and reaffirms its support for human rights around the globe.
The Academy (fully known as The Academy of Motion Picture Arts & Sciences) released a statement on January 28th saying, "The Academy celebrates achievement in the art of filmmaking, which seeks to transcend borders and speak to audiences around the world, regardless of national, ethnic, or religious differences. As supporters of filmmakers—and the human rights of all people—around the globe, we find it extremely troubling that Asghar Farhadi, the director of the Oscar-winning film from Iran A Separation, along with the cast and crew of this year's Oscar-nominated film The Salesman, could be barred from entering the country because of their religion or country of origin."
Support from The Academy is important to hear because, as you may remember from last year's #OscarsSoWhite pushback, the organization has not always put its money where its mouth is by supporting people of color in the film industry. In fact, this year has seen the most Oscars nominations ever for men and women of color, as well as films centered around lives of people of color. It's also unclear if and how The Academy, with its considerable star power, can or will help Asghar Farhadi and others who have been affected by the travel ban to come back to the United States.
This is compounded by the fact that last night, the ACLU brought charges against the ban, which resulted in Federal District Court Judge Ann M. Donnelly issuing a stay on the executive order, temporarily blocking it from taking effect. Regardless, The Salesman star Taraneh Alidoosti has already announced that she will be boycotting The Oscars in protest. Farhadi himself has not issued a statement, but here's hoping the stay will allow him to travel to back the United States where he can be celebrated for his accomplishments and show that now more than ever, we need to support and elevate the voices of those who are most marginalized and discriminated against within the US and around the world.
(Via Vulture and The Hollywood Reporter)