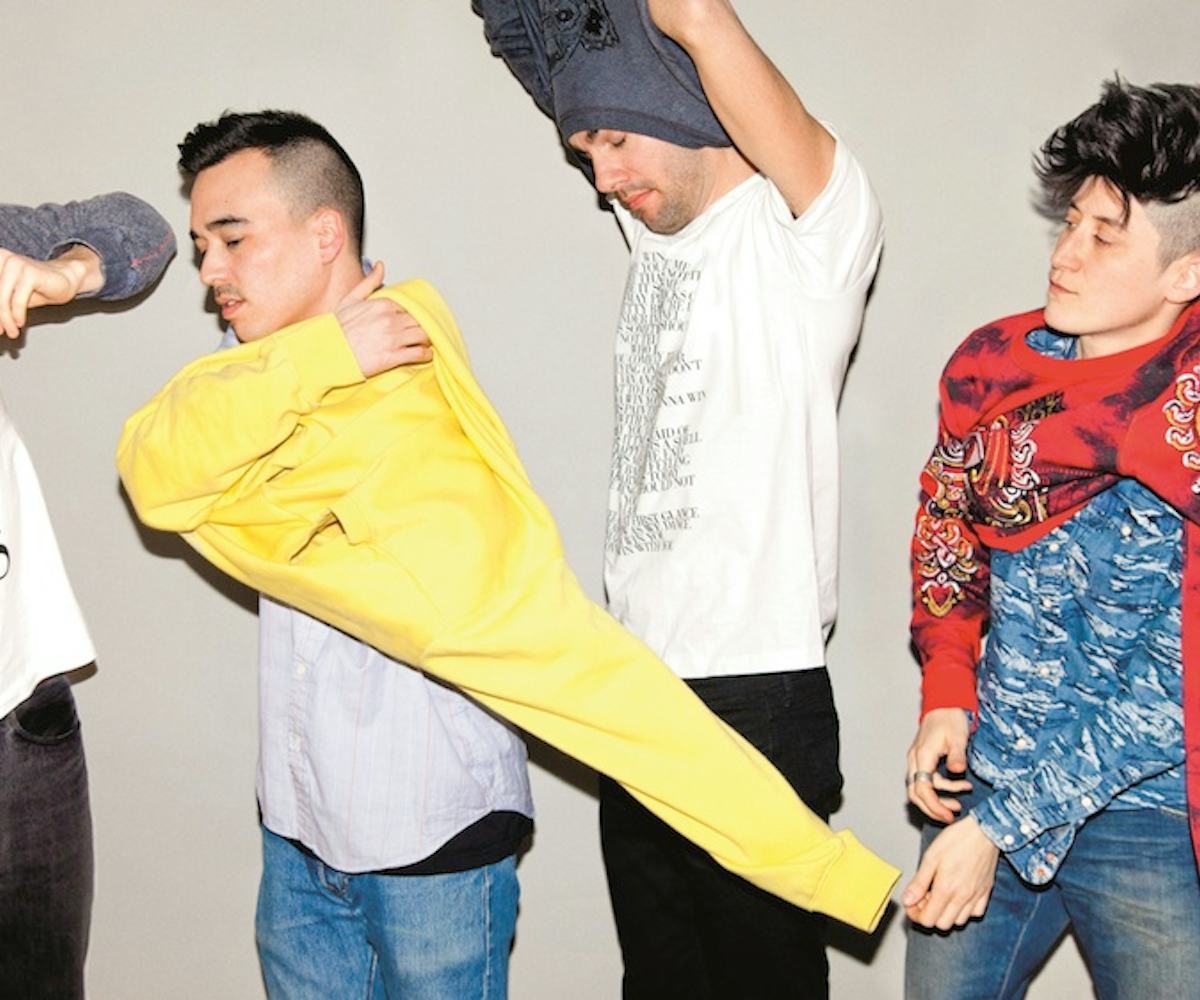 photo by ohlman & consorti
song premiere: the aikiu ft. jd samson
go ahead, get with the bliss.
It's snowing in New York today and all we want to do is cuddle up under the covers with some hot chocolate. But since that's impossible, we're putting on The Aiukiu's new single instead...and trust us, it's a pretty appealing alternative. This Paris-based fourpiece (who pronounces their name "eye-cue") recently dropped their first slice of glimmering, gorgeous electro-pop in "Win" last week, and now they're back for round deux with "Win Part II." 
Featuring longtime NYLON fave and Men vocalist JD Samson, the '80s-inflected track is equal parts blissfully chill and dancefloor ready, which is exactly what makes it so unbelievably good. Frontman Alex Aikiu and Samson spike this version with extra effervescence that translates into gorgeous tripped-out melodies, a head-bobbing chorus, and a whole lot of cool. According to Aikiu, ""Win Part II' could be the Face B of a 7-inch in the spirit as Bad Boy Records did it; it revisited the Face A "Win," but more in an urban style, a self remix version." We couldn't have explained it better ourselves.
Listen below, and if you like what you hear--which you will-- get even more from The Aikiu on their Win EP, out today!