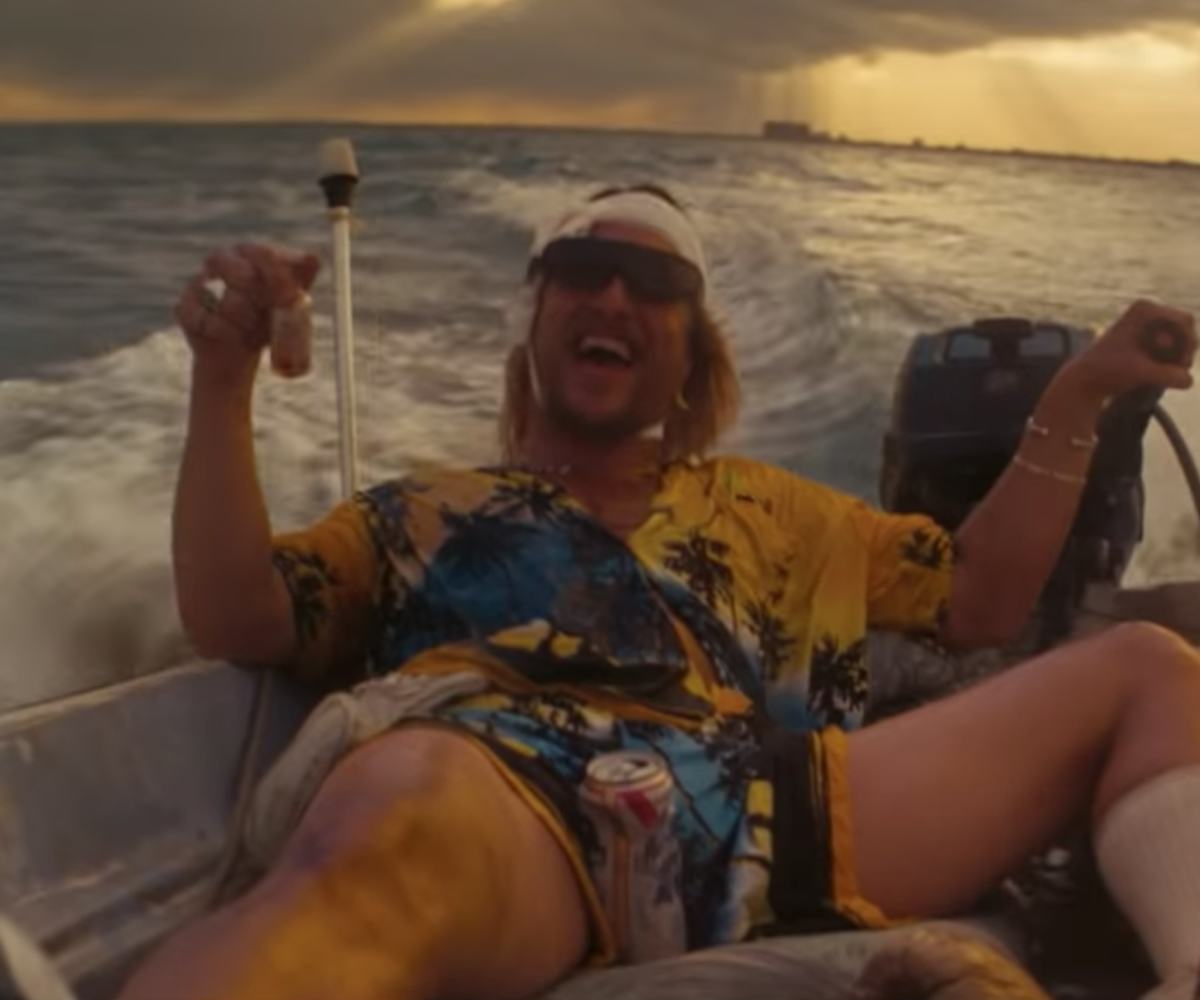 Photo courtesy of NEON
Matthew McConaughey Is A Poet On Acid In 'The Beach Bum' Trailer
Harmony Korine's newest film also stars Snoop Dogg and Zac Efron
The trailer for Harmony Korine's latest film is here, and it's a trip. The Beach Bum stars Matthew McConaughey as a drug-using poet named Moondog whose wardrobe essentials include fanny packs and Hawaiian shirts. Honestly, his character is the street style icon we've been missing during this New York Fashion Week.
The trailer opens on McConaughey's Moondog asking a gas station attendant if the store sells acid, and spirals from there. If you were looking for some words of wisdom, Moonfog offers this: "Life's a fuckin' rodeo. I'm gonna suck the nectar out of it and fuck it raw dog till the wheels come off." Snoop Dogg, Isla Fisher, and Zac Efron also star in the film, which is a dream cast if we've ever heard one.
Though this is the film's first trailer, images have been circulating of the stars in costume since late last year, which Garage Magazine cites as one of the catalysts for the "sleaze movement" in fashion last fall (whose spokespeople are probably Justin Bieber and Pete Davidson). 
Korine is the same force behind Spring Breakers. It isn't set to release until March of next year, but get your style inspo from the trailer, below, until then.