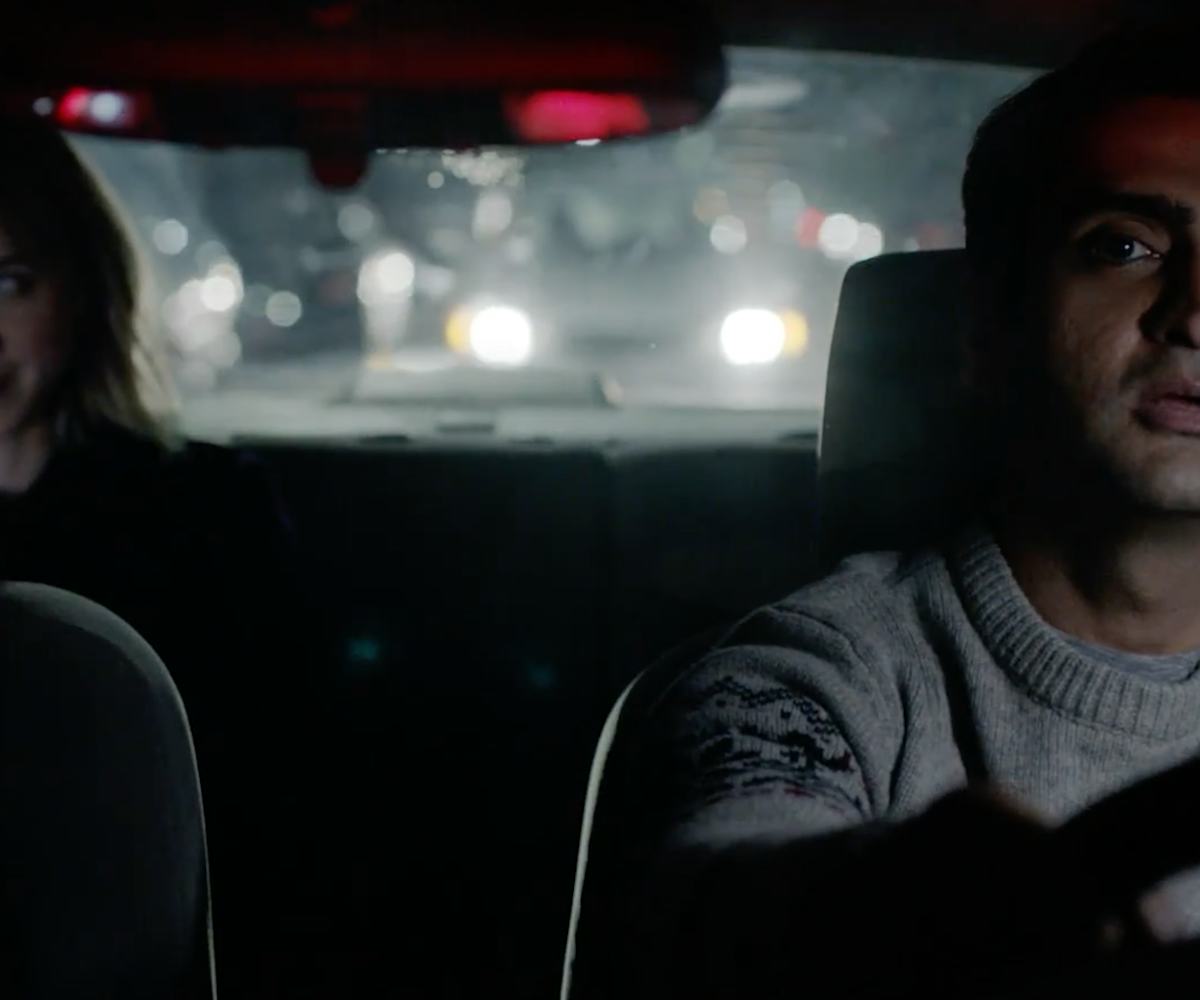 Screenshot via YouTube
The Trailer For 'The Big Sick' Inexplicably Starts With A Bunch Of Lies
Ray Romano does not play a frat boy in the upcoming movie, we promise
Upcoming romantic comedy The Big Sick is not about a raucous frat house. This needs to be made clear because, for some reason, the trailer for the film, which stars Ray Romano and Kumail Nanjiani, starts with straight-up lies about what the movie is actually about. Check out the slightly confusing yet entirely enticing preview, right here:
In actuality, The Big Sick tells the story of Nanjiani's IRL relationship with his wife, Emily V. Gordon. The couple co-wrote the script for the movie about a turbulent cross-cultural relationship. Here's the official synopsis for the Judd Apatow-produced film: "The Big Sick centers on aspiring comedian Kumail and grad student Emily (Kazan), whose romance causes a rift with Kumail's traditional Muslim parents. Emily then discovers she has a mysterious illness, leaving Kumail to navigate the medical crisis with her parents Beth and Terry (Hunter and Romano)."
The Big Sick was widely celebrated during its release at the Sundance Film Festival earlier this year. Reviews of the film have been overwhelmingly positive so far; on Rotten Tomatoes, the movie has an almost impossible to attain 97 percent approval rating. "It's the best romantic comedy in years," wrote Brian Tallerico of RoberEbert.com.
Directed by Michael Showalter, The Big Sick will debut in theaters on June 23.