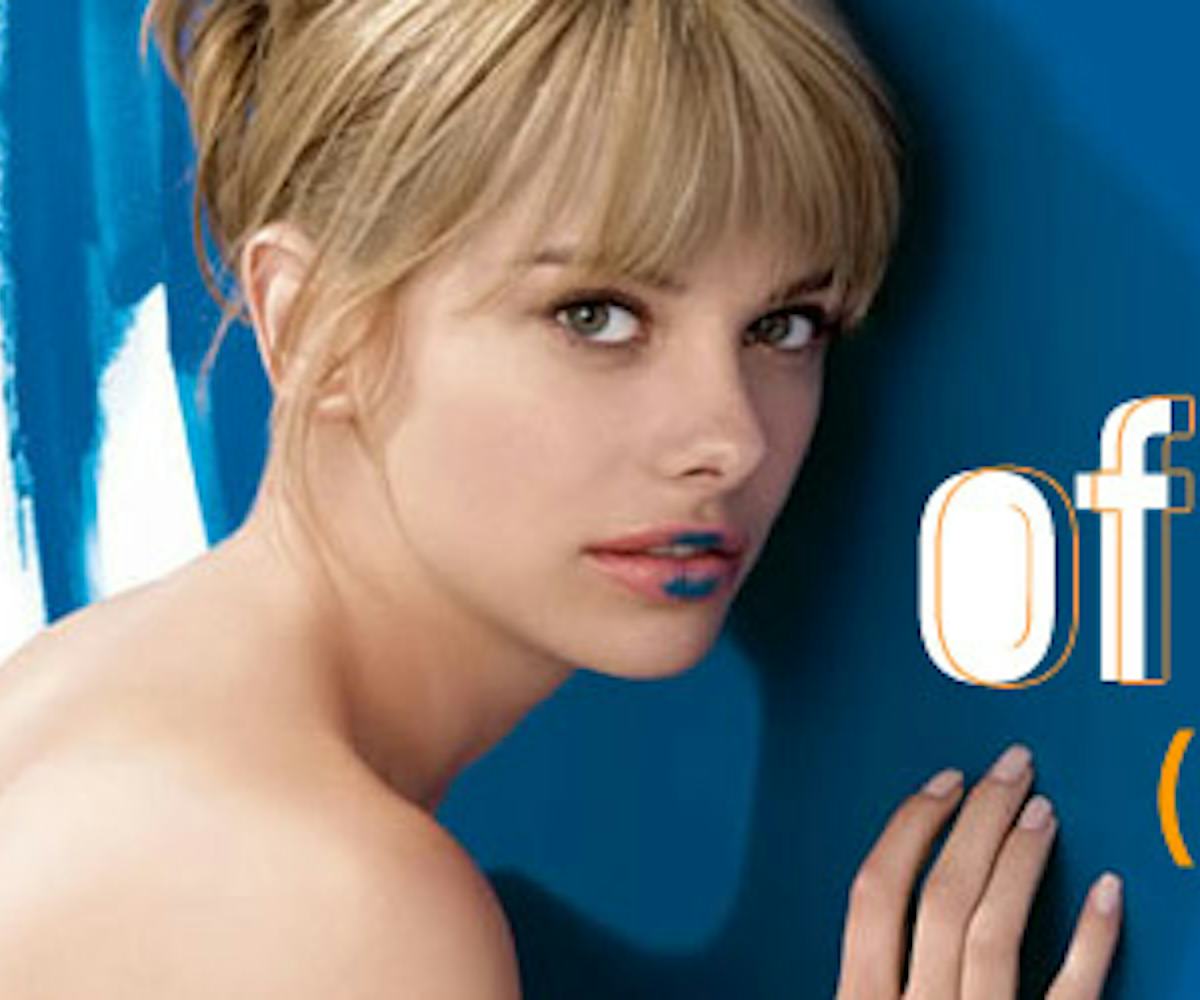 THE COLOR OF LOVE
trend alert: it's all about paint chips. no, really…
Cory Kennedy's text message went like this:
"It's cool but I think it's paint swatches?"
She was talking about Henry Holland's recent runway show, where the British designer sent Agyness Deyn down the runway in giant Pantone stripes of gray, pink, and green. The effect was a startle, but dazzling - giant blocks of color sucking up dresses, jeans, and boots.
But the show wasn't a one-off - it capped off a season of Pantone obsession that hit everywhere from kitchen counters to high fashion ateliers.  Here's the Pantone timeline, so far...
1 Year Ago:
Fendi releases their Pantone Baguette, in eight colors, plus a DIY version that you can color or dye yourself.  Retailing for about $1500, the bags sell out immediately, but still live on eBay...
Nine Months Ago:
Pantone releases a set of dishes for $6-$9 each.  Creative housewives rejoice.
Seven Months Ago:
Nike makes unisex Pantone dunks based on their "hottest colors of the year."  The shoes had lots of green and yellow.
Four Months Ago:
Pantone cell phones, already available in Japan, start leaking to America on the black market.  Which is ironic, because they come in every color but black.
Two Months Ago:
Pantone announces that Mimosa is their "color of 2009."  Philosophy immediately releases a lip gloss of the same name.
Two Weeks Ago:
Henry Holland goes wild with paint swatches at London Fashion Week.  See the video on NYLON TV.
Today:
NotCot freaks for Pantone tea canisters, which can also hold flour, sugar, markers, jewelry, old issues of NYLON, or  every iPod you've ever broken and tried to fix.
And the trend continues...
The Pantone Fendi.
Pantone dishes at Fish's Eddy.
Mimosa lip gloss by Philosophy.
The Pantone "tea canister."
Mimosa, the color of the year.