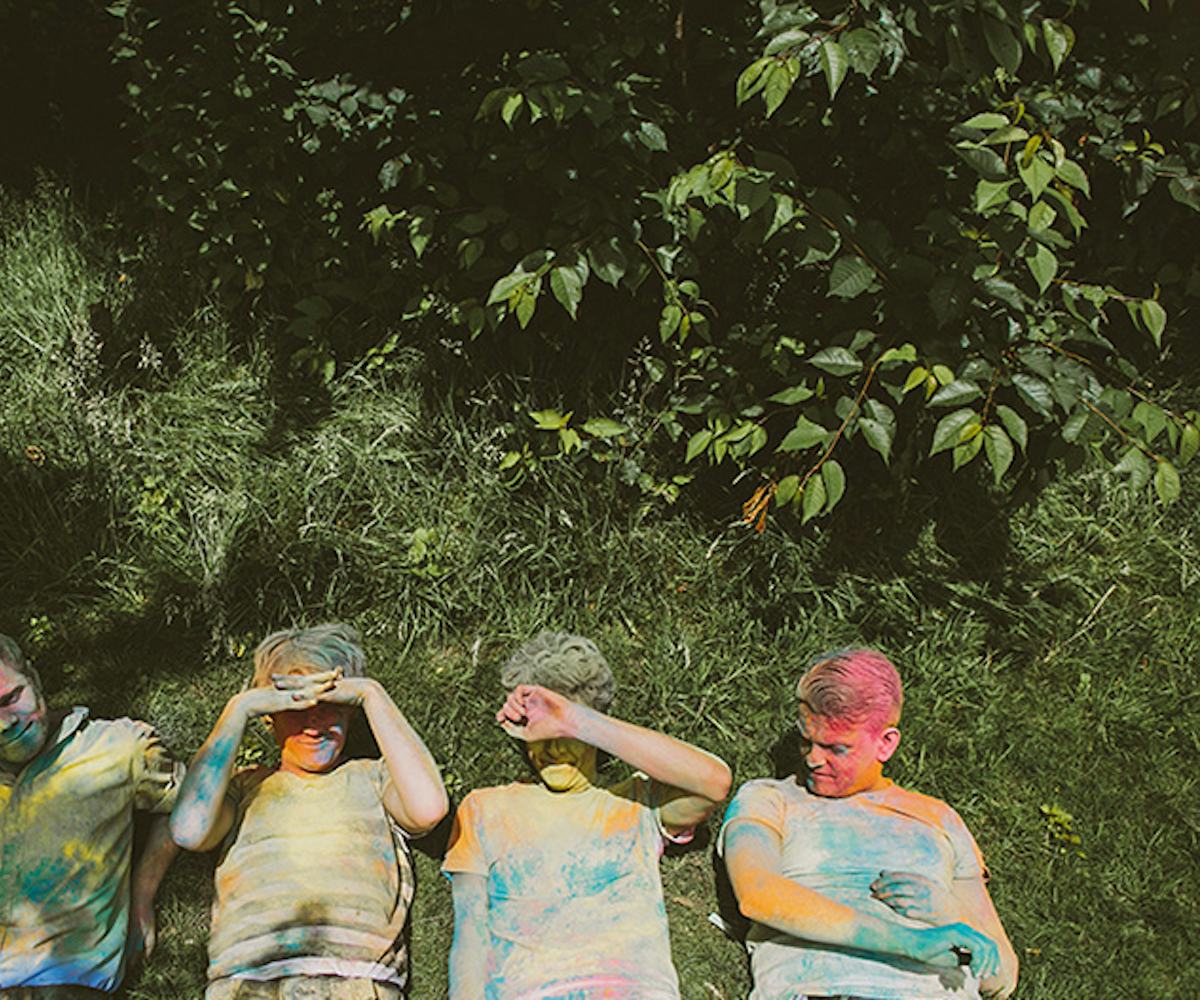 Photo courtesy of The Crookes
It's A Fresh New Start For The Crookes
the band changes it up for its fourth album
UK-based indie rock four-piece, The Crookes, decided to take a new approach to its fourth album. After its original drummer left the band last year, members George Waite (vocals/bass), Daniel Hopewell (lyrics/guitar), and Tom Dakin (guitar) wrote a new album drummer-less, toying with new instruments before drummer Adam Crofts joined the group. The result is a much pop-heavier record than what it has previously put out, with Waite describing it as sounding like a debut.
We're excited to exclusively stream its fourth album, Lucky Ones, which is released on January 29 (via Modern Outsider (US)) and its own record label, Anywhere Records (UK/Europe)).
The album opens and ends with "Brand New Start" and "Brand New Start Pt. II", respectively, which are dreamy- and ballad-like. Delve deeper into the album, and you'll be delighted by Waite's sweet vocals wailing over upbeat guitar riffs layered over colorful synths. With obvious influences from bands like The Cure and Arctic Monkeys, the songs are catchy and make you want to dance. No matter the mood of the song, whether it's the sugary-sweet romance in "I Wanna Waste My Time On You" or the tongue-in-cheek, dark humor of "Real Life," Lucky Ones is certainly a feel-good album.
Dakin told us over e-mail, "The release day for this album has been a long time coming. It's exactly a year since we began working on Lucky Ones, and during its creation we learned a whole new way to write music: drummer-less, exploring new instruments, and embracing a sense of fun that has ended up running all through the record. We wanted to create songs you could dance to and that we'd enjoy playing on tour with our very talented, new drummer, Adam. Most importantly, after a long time hiding in black and white, we wanted this to be an LP that bursts with color." 
Stream Lucky Ones, in full, below, and look out for The Crookes' upcoming US tour announcement.