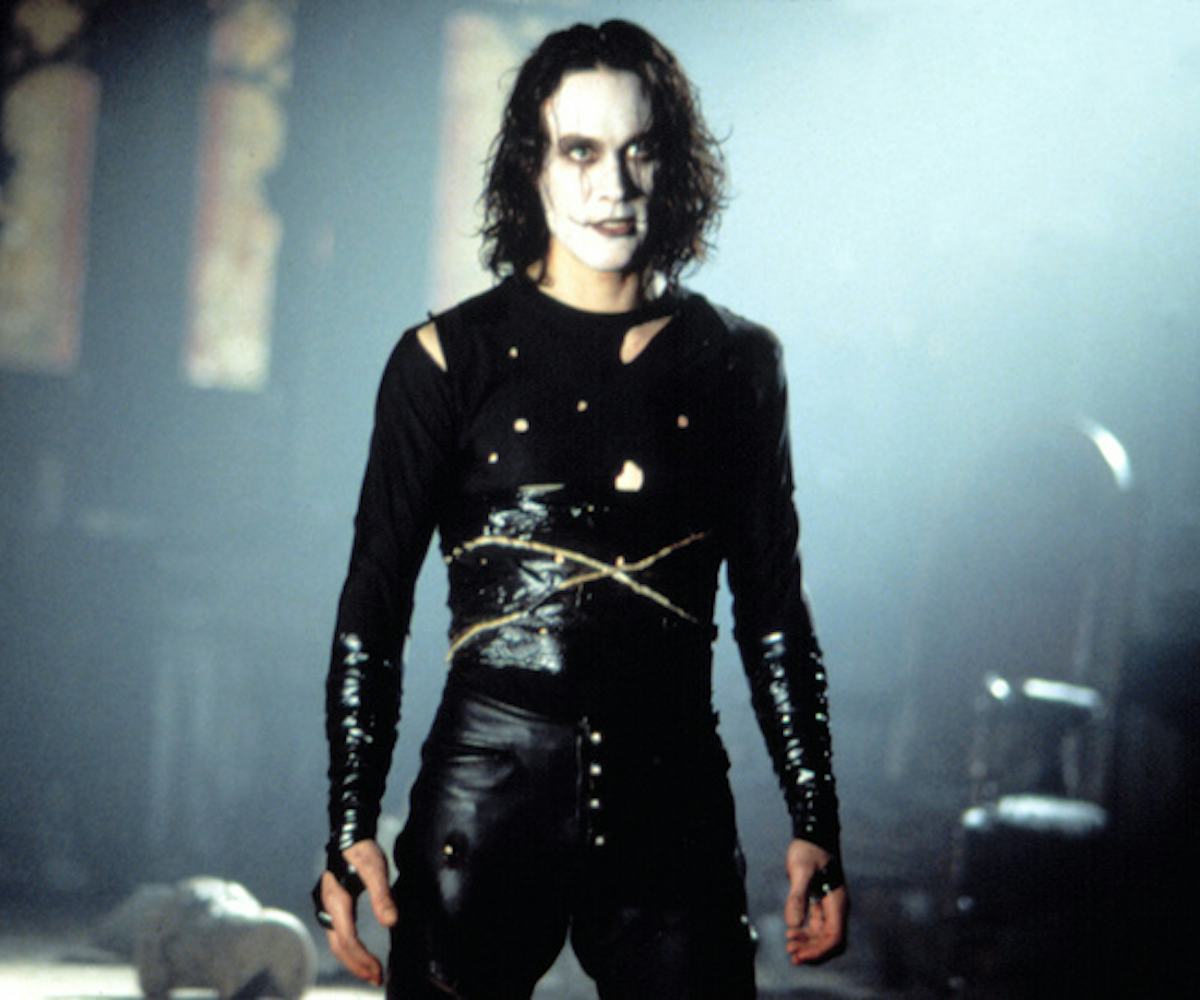 Screenshot via YouTube
That Reboot Of 'The Crow' Is Happening After All
But will it be any match for the original?
Another day, another reboot. This time it's the 1994 goth classic The Crow: After a handful of delays and losing several leading actors and possible directors, many had assumed the project was totally dead. But like Eric Draven, the film's corpse-painted anti-hero, the update of the iconic revenge film may be seeing new life as The Crow Reborn—after almost a decade of postponements.
The AV Club notes the trouble that this particular remake has gotten into, hemorrhaging potential leading men at an alarming rate. Tom Hiddleston was the first of several to abandon the project, then it was Luke Evans, and then Jack Huston. Jason Momoa is the latest potential name attached to the movie, but nothing's been confirmed on that front just yet.
Now, a report from Variety says that embattled reboot has found a new home with Sony Pictures, who will be distributing the film (whenever it eventually gets completed) worldwide—meaning moviemakers haven't given up hope. Edward R. Pressman, who worked on the original, will remain as a producer.
Based on the graphic novel of the same name by James O'Barr, the original film has become a cultural touchstone for those with a penchant for the macabre, not only because of the movie's morbid aeshetic and subject matter—but also because the lead actor, Brandon Lee (son of the legendary martial artist Bruce Lee) died on set during an accident involving a mistakenly loaded gun. Myths about Lee's legacy and the mysterious circumstances surrounding the film have fascinated cinephiles since the '90s.
Check out the trailer for the original version of The Crow, below.