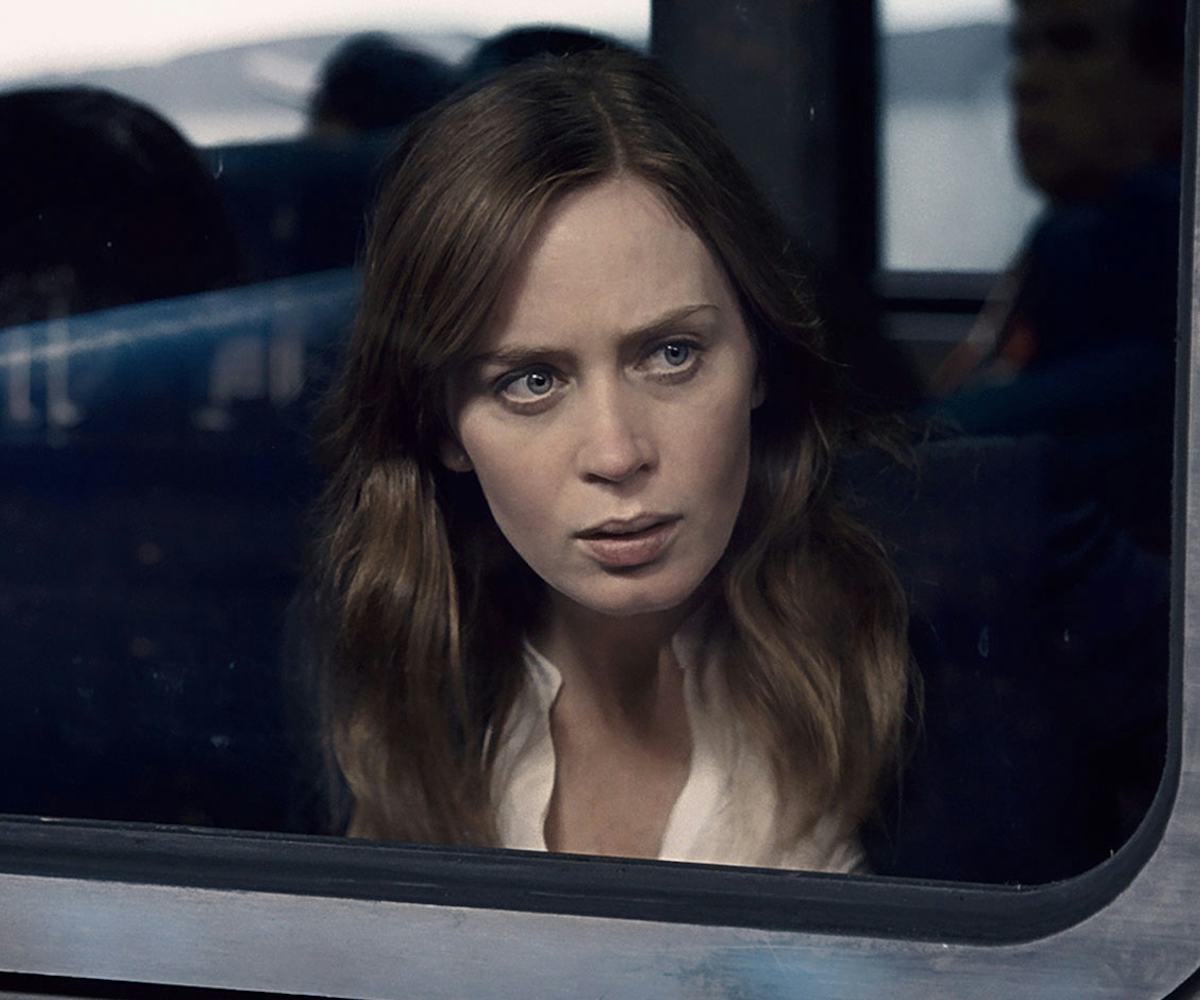 Photo via Amblin Entertainment
'The Girl On The Train' Reviews Are In And It's Certainly No 'Gone Girl'
There's no doubt that when Universal greenlit the adaptation of Paula Hawkins' bestseller The Girl on the Train, they were hoping that it would remind audiences of Gone Girl. Besides the fact that the two films have the word "girl" in the title, they both came off as sophisticated thrillers for adults based around a central mystery. But now that the reviews for The Girl on the Train have finally hit the web (the movie comes out this Friday), it would appear the strategy might have backfired.
Directed by Tate Taylor, who made The Help, the movie has been earning disappointing reviews, with many critics saying that the skill and style David Fincher brought to Gone Girl makes this look like a TV movie. "Imagine if Gone Girl had been developed as a toothless network television pilot—if it had been stripped of its subversive approach to gender dynamics, bludgeoned free of its sadistic gallows humor and shot like a very special episode of NCIS: Suburbia," wrote Indiewire's David Ehrlich. " Imagine instead that it had been directed by the guy who made The Help."
Robert Abele from The Wrap shared a similar sentiment: "When you've been spoiled by the dark, meticulous David Fincher lending his artistry to paperback potboilers with Girl in the title (one with a Dragon Tattoo, one Gone)—even when they're not his best work—Taylor's flat commercial instincts make for diminishing returns."
And while Entertainment Weekly's Leah Greenblatt also knocked the movie's un-Gone-Girl-like qualities, she was able to praise the central performances given by Emily Blunt and Haley Bennett. "Director Tate Taylor doesn't bring the kind of stylistic dazzle that David Fincher, his fellow helmer in literary It Girl depravity, lavished on Dragon Tattoo and Gone Girl," she wrote. "But he deftly translates the bleak, raw-boned menace and tricky time signatures of Train's intertwined plotlines, and draws remarkably vivid performances from his cast, particularly his two female leads. Blunt and Bennett aren't girls at all; they're women on the edge of their own oblivion, wounded and furious and chillingly real."
The reviews likely won't affect the movie's opening weekend, but considering this one of our most anticipated movies of the fall season, they're a little disheartening and prove the old adage that if you want a pulpy thriller done right, just throw all the money you have at David Fincher.