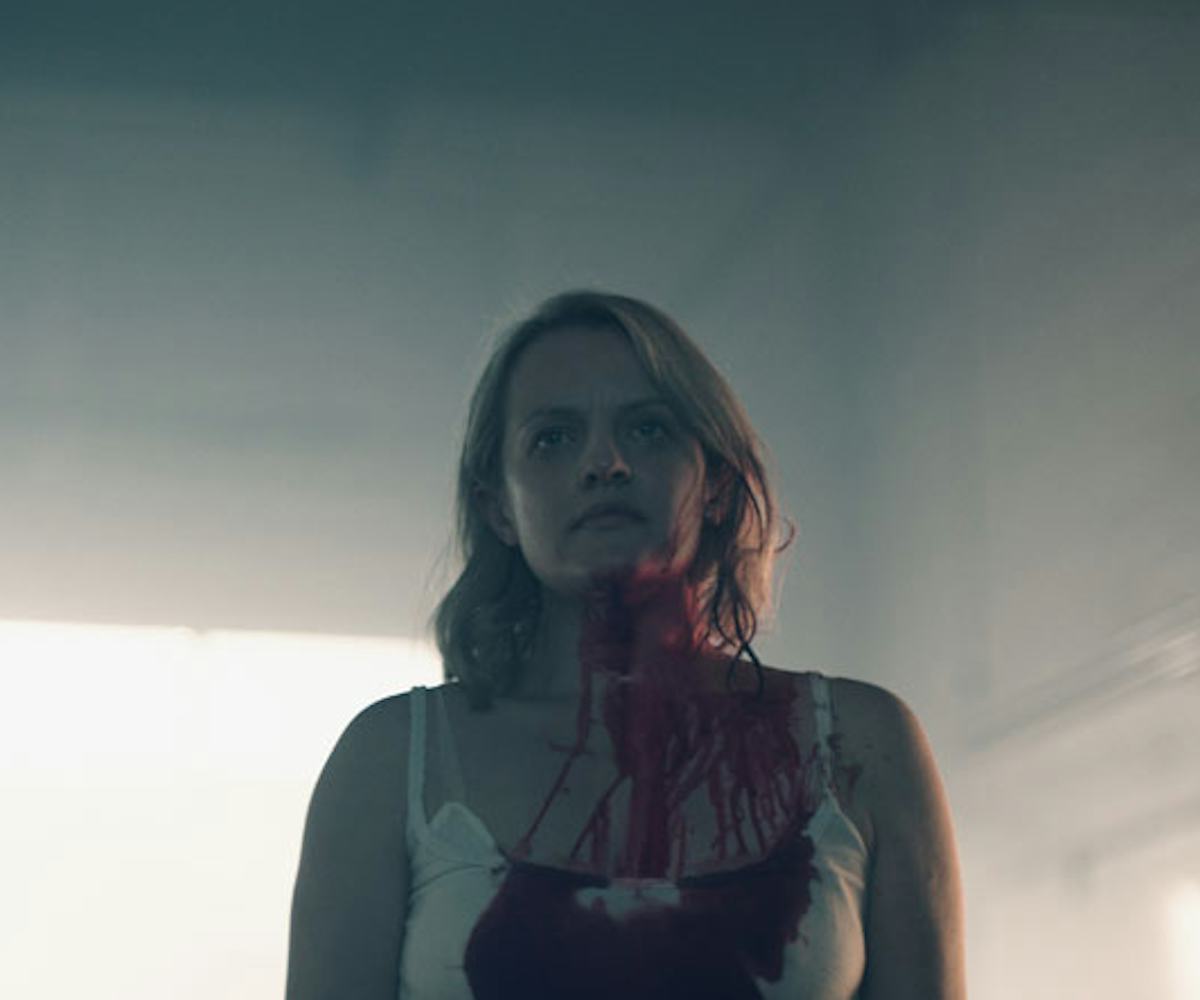 Photo courtesy of Hulu
The Second Season Of 'The Handmaid's Tale' Looks Pretty Bloody
Hulu's successful adaptation of Margaret Atwood's novel, The Handmaid's Tale, is an awards season favorite. So it makes perfect sense Hulu would tease the forthcoming second season that finally puts fans of the book and show on the same level of knowledge. What's in store for Offred and the rest of the dystopic society of Gilead? Who knows! But there will be blood.
Photo courtesy of Hulu
Atwood is working closely with the showrunners to help produce the second season, which ventures into life after the book ends. Not much is known other than it will explore the lives of those refugees that have escaped Gilead, like Samira Wiley's Moira. Atwood and Co. will also take viewers to the polluted North American areas known as the colonies (seen above).
Photo courtesy of Hulu
"Everything from the design of their costumes to the way they look is so chilling," showrunner Bruce Miller tells Entertainment Weekly. "These scenes that are so beautiful, while set in such a terrible place, provide the kind of contrast that makes me happy." Indeed, the red on black on white is haunting, but eerily captivating at the same time. 
As for Offred's fate, Miller is keeping mum. Your guess is as good as ours in terms of why she's covered in blood in the photo way above. Those bastards don't know what's comin'.