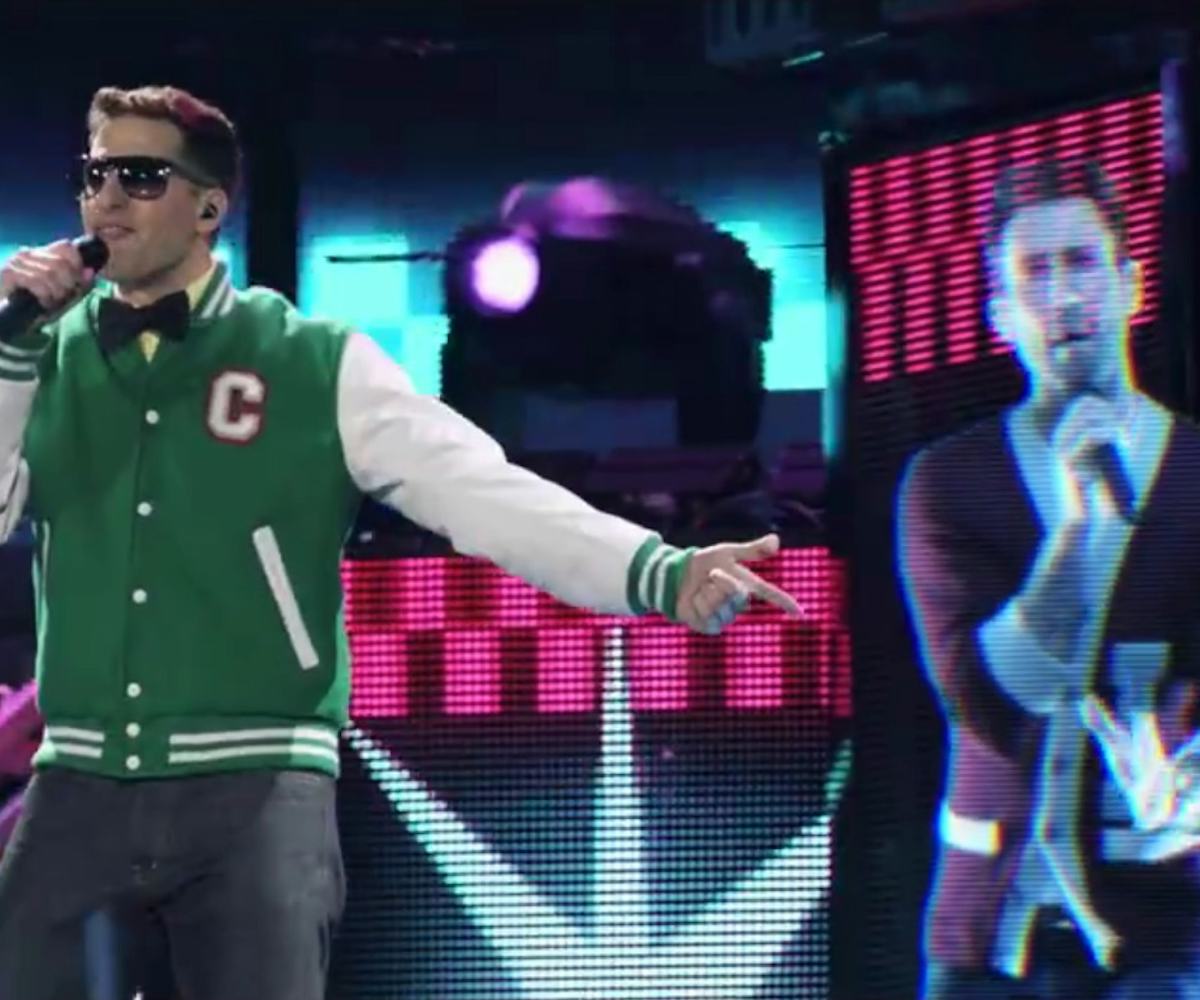 Photo courtesy of Universal
Watch Trailer For 'Popstar' The Lonely Island's Not-So-Subtle Justin Bieber Spoof
never stop never stopping, okay?
When Justin Bieber sits down to watch The Lonely Island's upcoming comedy Popstar: Never Stop Never Stopping, he might recognize a few things. The Biebs was the obvious inspiration/target when Andy Samberg, Jorma Taccone, and Akiva Schaffer sat down to write this love story between an egomaniacal superstar and his doting entourage. Samberg plays Connor4Real, the titular pop star who between performing with Adam Levine holograms, balling with his homies, and posing with his "Connfidants," puts out an album that flops, sending his career into a tailspin. 
The Judd Apatow-produced movie is shot documentary style, in the vein of you-know-who's Never Say Never, and features enough celebrity cameos to make Zoolander 2 jealous. Simon Cowell, Carrie Underwood, Usher, and DJ Khaled are just a few of the music industry heavies who show up here. (Editor's note: Through very reliable sources, we can confirm that Rihanna also makes an appearance.) You can even catch a glimpse of Samberg's wifey, Joanna Newsom, sporting a gnarly blue wig that we sincerely hope becomes a part of her permanent look. 
Popstar: Never Stop Never Stopping hits theaters on June 3.