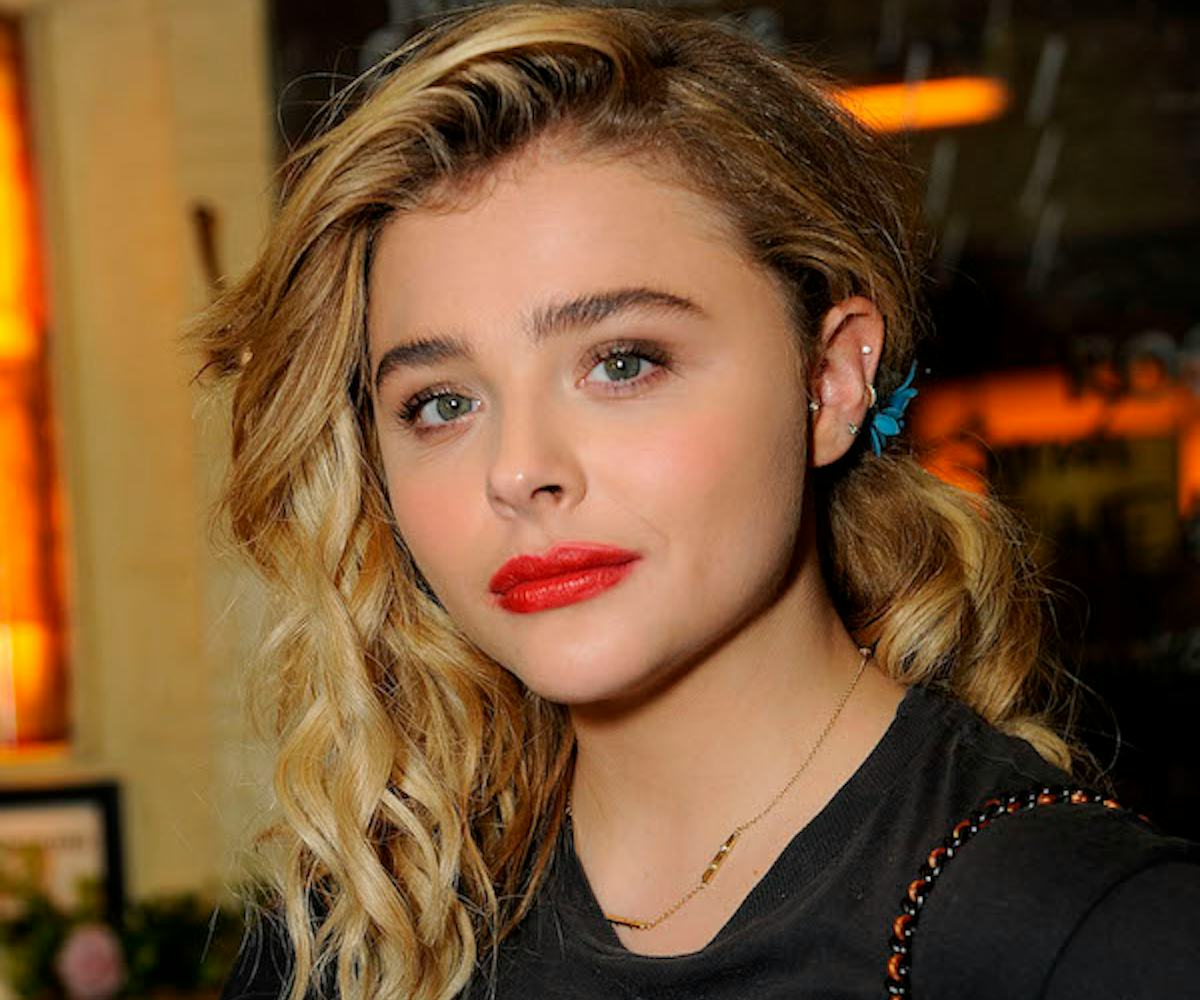 Photo by Rabbani and Solimene Photography / Getty Images
Chloë Grace Moretz And Sasha Lane To Star In Film About Dangers Of Gay Conversion Therapy
Love is love is love is love
Right at a time when many need a little reminding about the horrors of gay conversion therapy, Chloë Grace Moretz and Sasha Lane are set to star in the screen adaptation of the book The Miseducation of Cameron Post, which covers this very topic. Published in 2012, the original novel by author Emily M. Danforth follows a teenage girl forced to attend an "ex-gay" camp after she's caught in a relationship with her best friend. Although the film is described as a "drama with comedic elements," it will no doubt highlight the cruel and destructive reality of this "treatment" and why sexuality isn't a mental disorder or something that can be changed.
The original novel was actually based on the true story of Zach Stark, a teenager who publicly spoke out about falsehoods underlying the "ex-gay" camp his parents forced him to attend after he came out. In the film, Moretz will take the leading role as Cameron Post, an orphan who is forced to live with her extremely conservative aunt before being forced to attend a gay conversion therapy center, while Lane will play her friend and fellow "disciple" at the center. The film will be directed by Desiree Akhavan, who has previously explored female sexuality in her work.
Gay conversion therapy—frighteningly—has been back in the news, all thanks to the election: Vice President-elect Mike Pence has long been in favor of funding this "treatment," which views sexual orientation as a mental disorder and can include dangerous electric shock therapy, amongst other destructive and cruel methods to "cure" gay men and women. Gay conversion therapy has long been debunked by reputable health organizations as ineffective and harmful, and several states have outright banned the use of this therapy on minors. These beliefs have left millions of LGBTQ Americans, and their allies, fearing for their safety and basic human rights under the new administration. Hopefully, The Miseducation of Cameron Post will serve as a reminder of how anti-gay beliefs hurt real people, particularly children and teenagers who are most vulnerable. "It gets better" is now more important than ever. 
(Via The Hollywood Reporter)