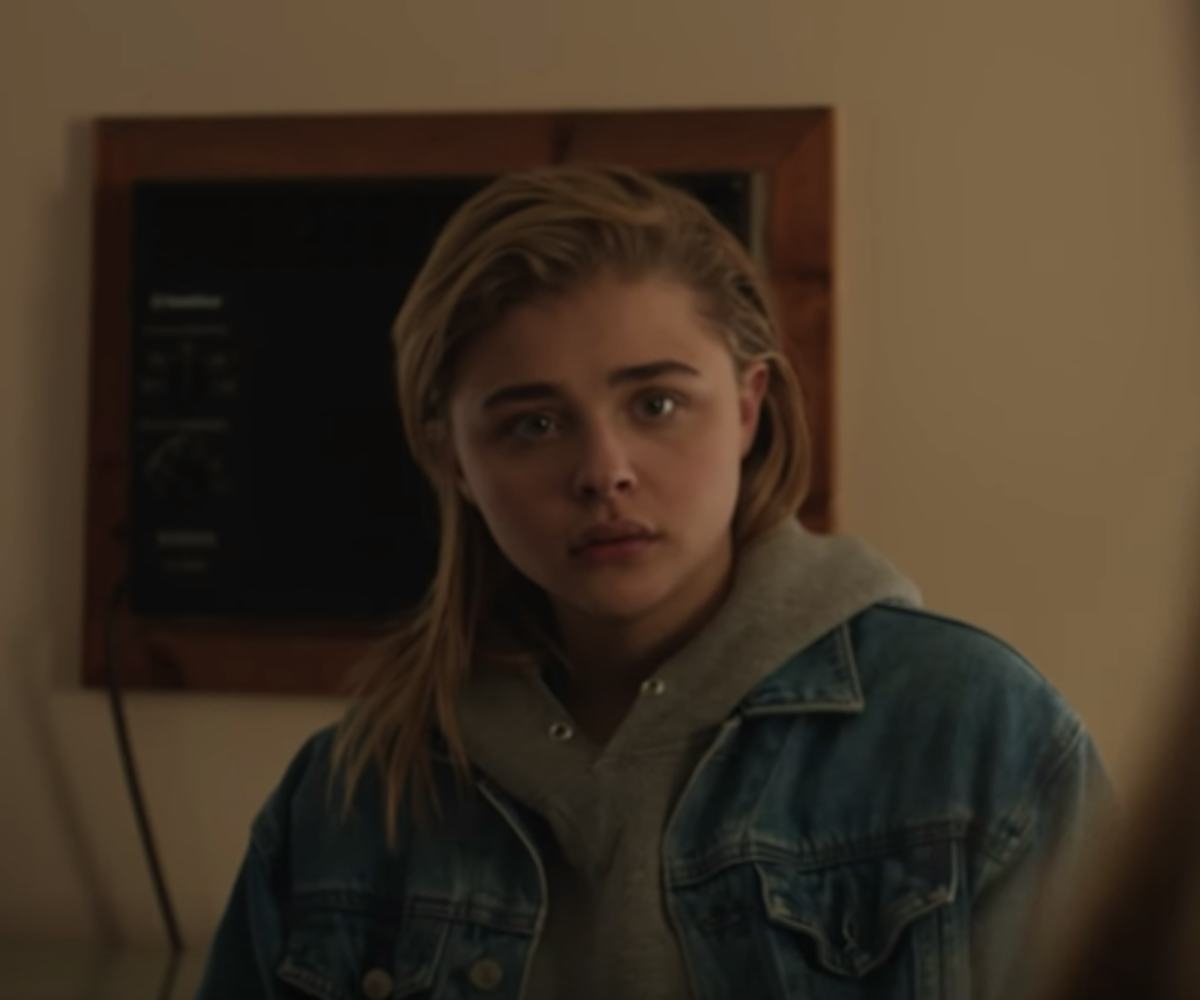 Screenshot Via YouTube.
The Horrors Of Gay Conversion Therapy Come To Life In This New Trailer
'The Miseducation Of Cameron Post' stars Chloë Grace Moretz and Sasha Lane
The trailer for The Miseducation of Cameron Post, director Desiree Akhavan's latest film, is here, and it's as powerful as we expected.
Based on the 2012 novel by Emily M. Danforth, The Miseducation of Cameron Post takes place in 1993 and follows teenage Cameron Post (played by Chloë Grace Moretz), who is forced to attend God's Promise, a gay conversion therapy "school" after being caught having sex with another high school girl. Once at God's Promise, Cameron meets Jane (Sasha Lane) and Adam (Forrest Goodluck), and the trio struggles to maintain their identities in the face of horrific religious indoctrination and abuse.
The movie will be released in select cities on August 3. Watch the trailer, below.