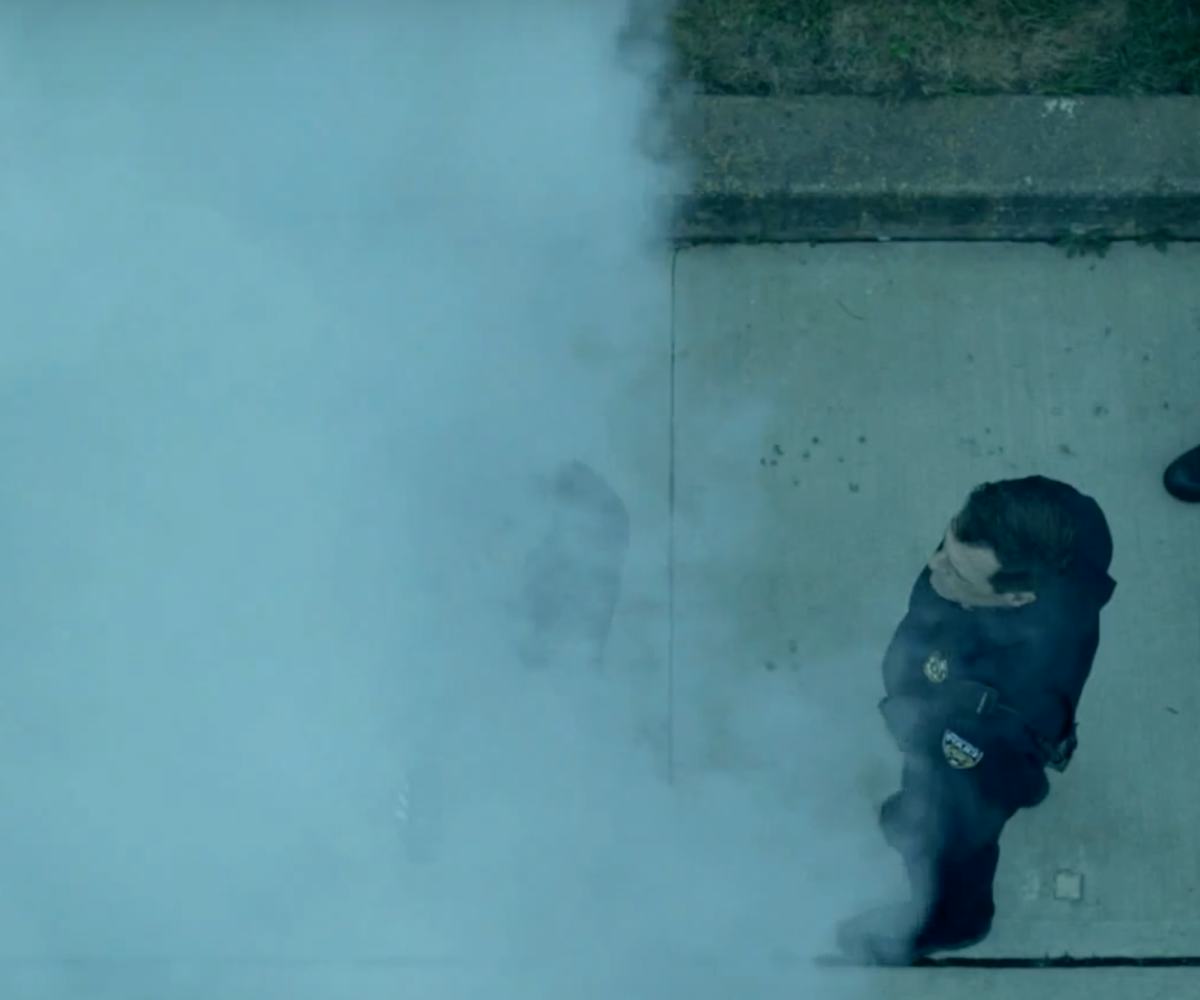 Screenshot from YouTube
Here's Stephen King's 'The Mist' TV Show Trailer
"Mother Nature's had enough"
Hot for spring: Stephen King! With the notoriously prolific author's Mr. Mercedes, Dark Towers, Castle Rock, and It all getting rebooted as adaptations, it seems like after more than four decades of publishing, King is as fashionable as ever. The Mist is the latest of the horror master's works to be getting a fresh treatment, and the trailer for the new television program dropped just yesterday. Check it out:
The Mist will run as a 10-episode series starring Morgan Spector, Alyssa Sutherland, and the inimitable Frances Conroy. The novella, on which the show is based, inspired a deeply campy yet truly chilling movie of the same name in 2007, which bafflingly overhauled the ending of the source material almost entirely. King's original tale also very clearly inspired the hit show Stranger Things, for reasons that can't be explained without massive spoilers.
This new series takes the concept of the eponymous haunted weather condition and explores its ramifications on a small town in Maine (King's favorite locale), much to the chagrin of the local denizens. With religious fervor, paranoia, and a potential gay subplot (if we're reading the trailer's one quick shot correctly), the upcoming show promises to deliver on both the interpersonal drama and psychological terror of the spooky short story on which it is based.
The Mist is set to debut on June 22 on Spike.