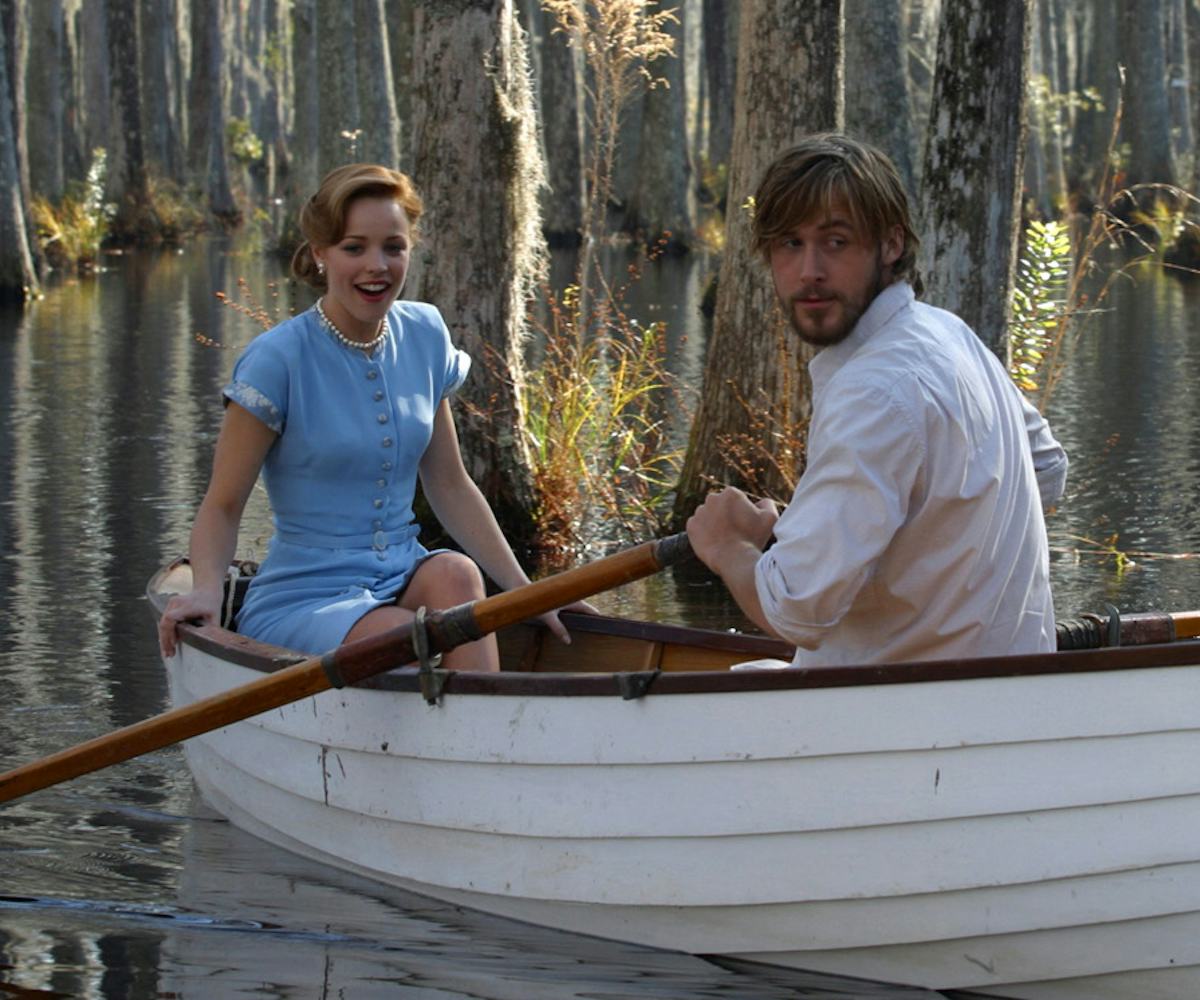 Photo via New Line Cinema
'The Notebook' Is Being Made Into a TV Show
When we ranked the on-screen chemistry of every Nicholas Sparks movie couple, there was never any doubt who'd land in first place. The cinematic romance between Ryan Gosling's Noah and Rachel McAdams' Allie in The Notebook, overcame an avergage script to become one of the most enduring of our generation. So, it makes sense that Sparks is looking to capitalize on that film's modern-classic status—especially given that none of his other adaptations managed to reach those heights—by setting up shop at The CW to transform The Notebook into a TV show.
Entertainment Weekly is reporting that Sparks has teamed up with the network to create a drama that will center on Noah and Allie "at the outset of their blossoming relationship as they build their lives and their future together against the backdrop of the racial politics, economic inequities, and social mores of post-World War II of the late 1940s in North Carolina."
The news was broken at the Television Critics Association's press tour by CW president Mark Pedowitz, who also said they most likely will not be using the framing device of Noah and Allie in their old age, which for the record, is part of what made the film so effective. "But things change [in development]," he warned all of us, ominously. 
(via Entertainment Weekly)