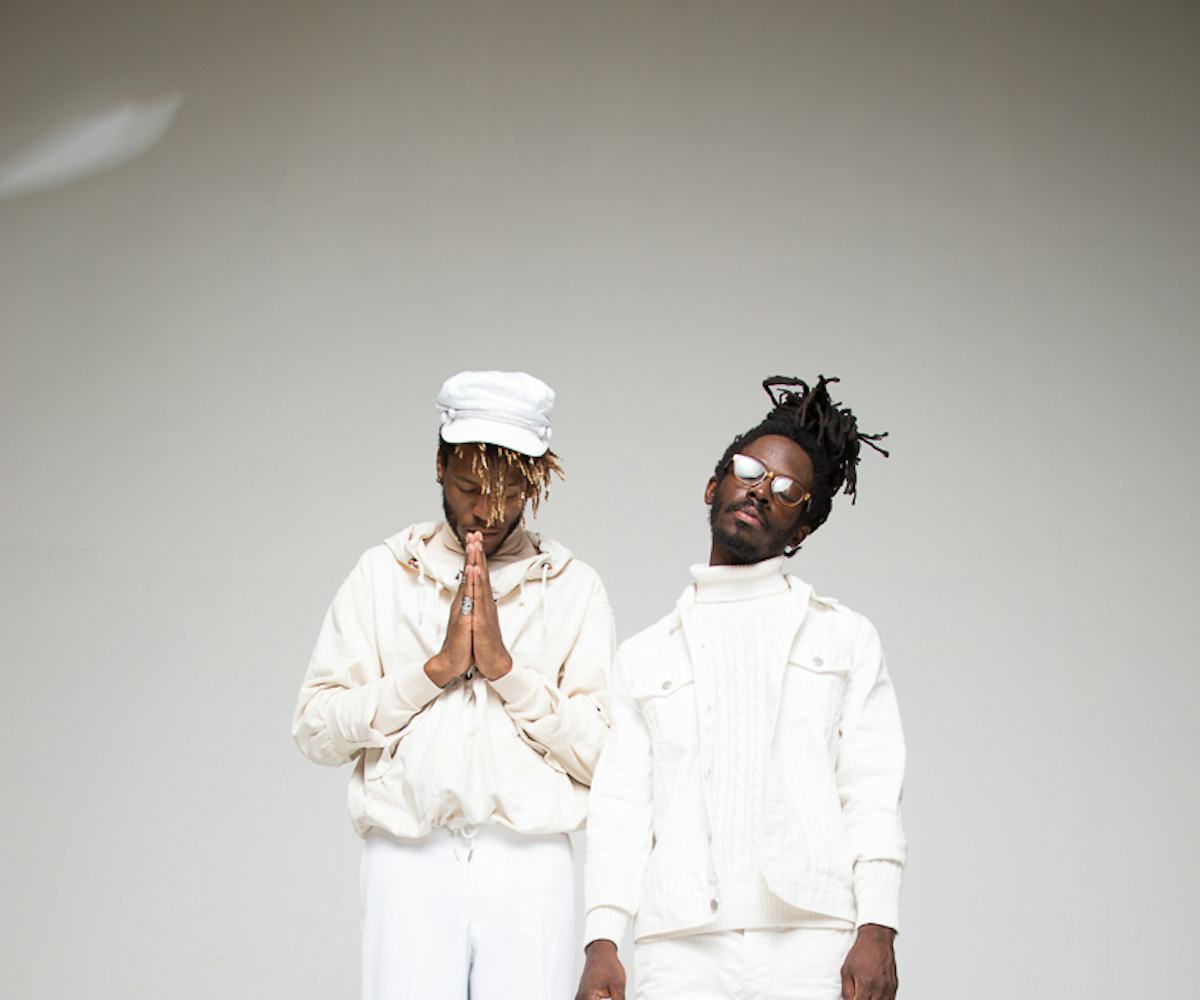 Photo by Exquisite Eye II
The Pheels Will Make You Catch The Feels
Listen to their "greasy" new single
Atlanta never disappoints, so our bodies are always ready for the region's next music sensation to pop off. Curtis Fields and Phil Jones are raising the bar as R&B duo The Pheels, providing us with a fresh batch of psych-infused, alternative soul tunes oozing with a silky smooth sound. NYLON is premiering their latest single, "Greasy," a dark and stormy track that will leave you in a hazy trance, "sitting in the shade with your lemonade."
Consider this song as another contender for your summertime playlist. While the duo is on a mission to spread "good vibrations" with this synth-tickled jam, that comes with a warning: "What goes around comes around." If you listen closely, you'll realize that The Pheels are airing out the dark side of "the thirst," aka when the person of interest is being shady AF.
''Greasy is an ode to unappreciative motherfuckers," said Fields. "Motherfuckers better learn... All that glitters ain't gold. Don't believe your own hype. You must be blind to not see how important I am, but karma is a bitch and fat meat is greasy... Believe me!"''
The Pheels are currently preparing for the release of MatterFact, the follow-up EP to 2016's likeWise. (Wait for the drop sometime in August.) For now, go with the flow and stream the song, below.