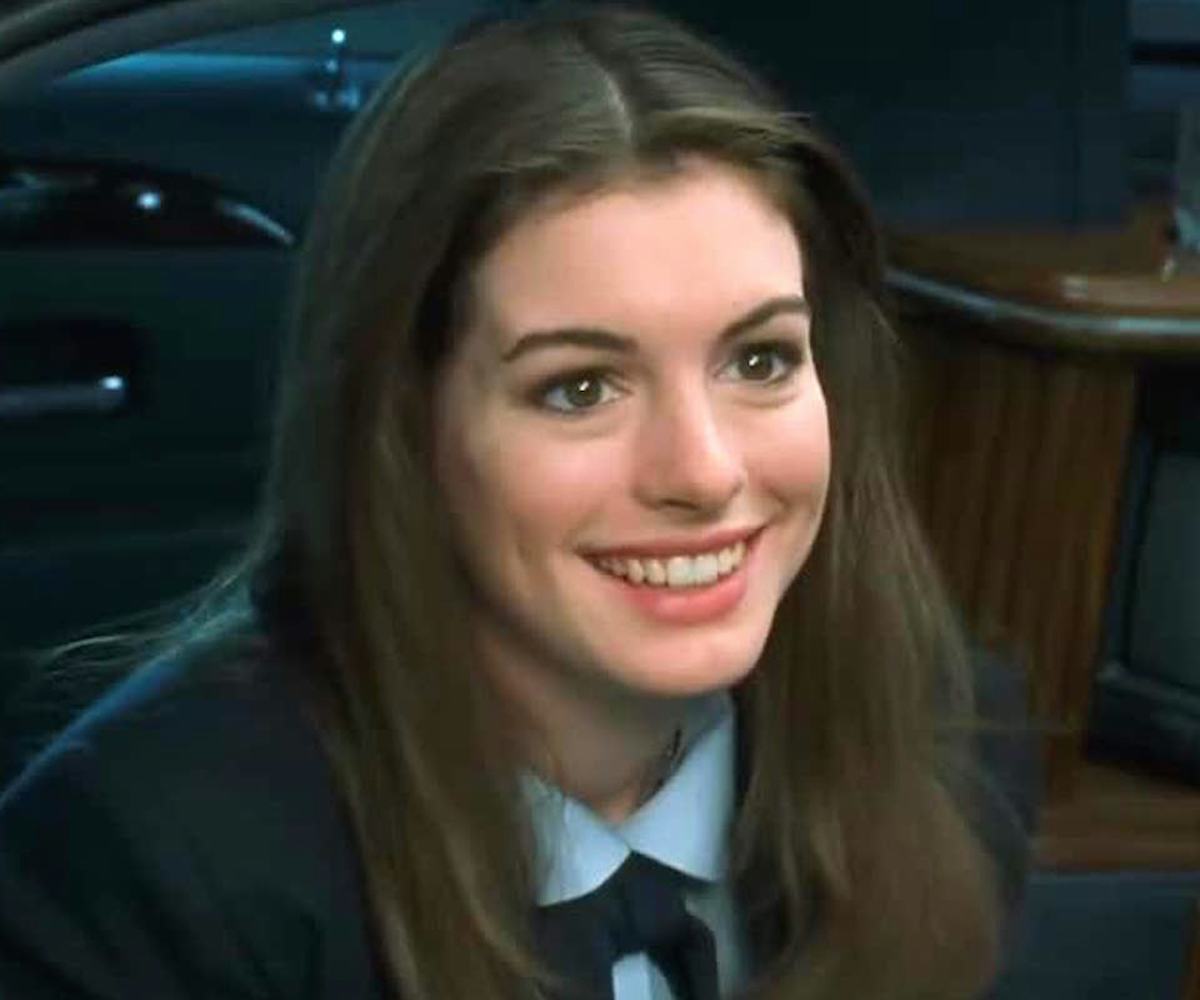 Image Via Buena Vista Pictures
Looks Like 'The Princess Diaries 3' Is Totally Happening
Hopes were already high after some rumbling last month. Now, it looks like The Princess Diaries 3 is a go. Doesn't Wednesday seem just that much better?
As reported earlier, original director and producer, Garry Marshall, was throwing out all kinds of hints that a third installment of the much-beloved series starring the now Oscar-winning Anne Hathaway was a strong possibility. In a new series of quotes, however, that possibility has become an almost definite probability. 
"Well, you know," the director told E! News, "Disney is quite powerful… and they say they would like to announce—not me—but we are talking." Now, this is where it has to be mentioned that Marshall is the definition of an avuncular oddball. That is to say, it's not impossible that he's reading too much into a less-than-concrete situation and just babbling about it. That said, he's also a veteran and a pro, so it's easy to take this as a non-confirmation confirmation. Let's all just call it a lock, okay?
Marshall and other sources have hinted that Hathaway is also on lock for any sequel that would take her back to her character of Mia Thermopolis, the adorably awkward (though highly independent) teen who is suddenly thrust into the royal family of the fictional country of Genovia. The sequel, The Princess Diaries 2: Royal Engagement saw Mia get married, so it's not a far stretch to imagine that a third film in the series would deal with a royal baby (after all, Hathaway just had one).
There's no more news about the sequel at this time, but we've totally got this one. Updates to come.
(via E! News)