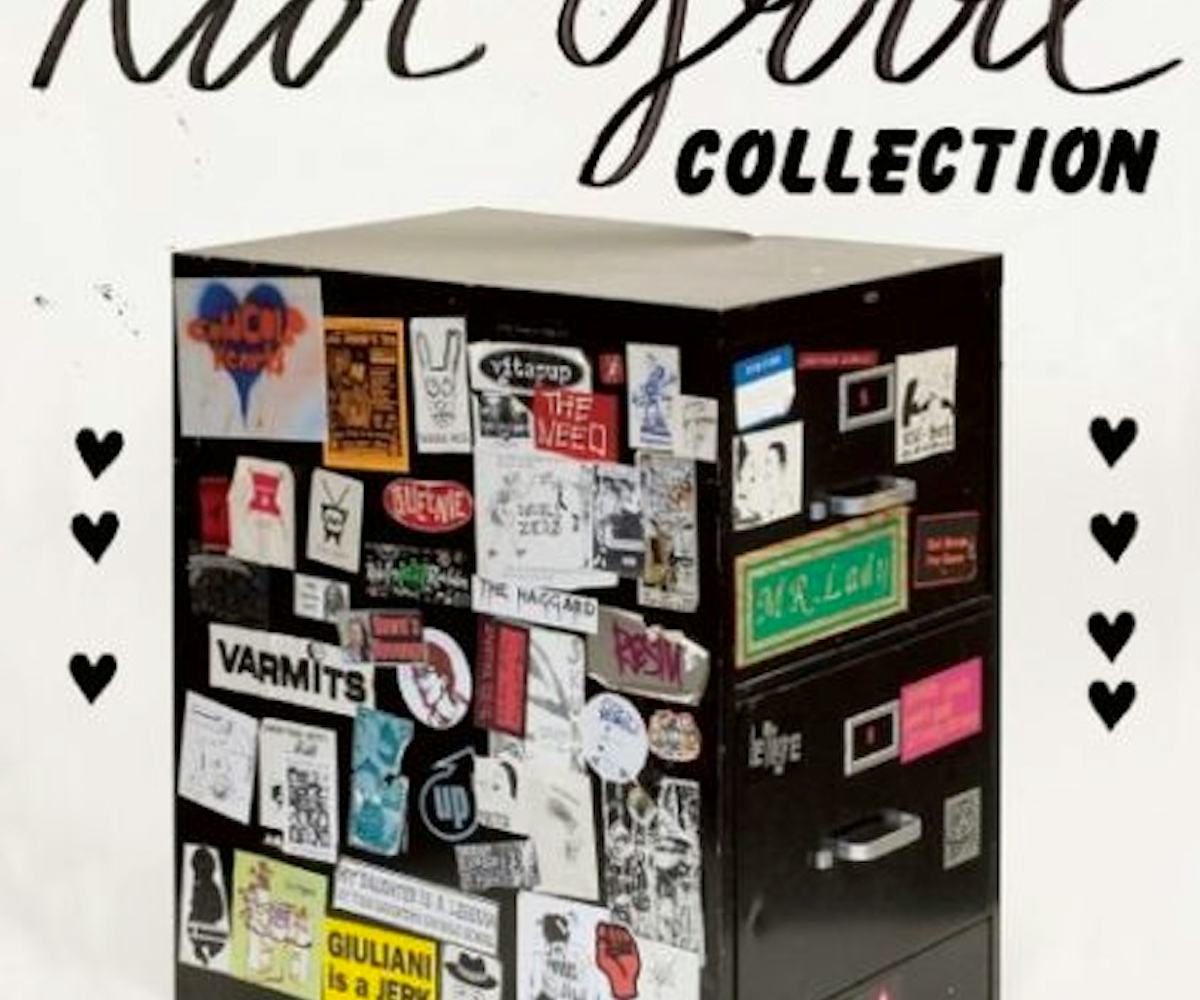 book club: the riot grrrl collection
zines, essays, and kathleen hanna mixtapes bring this movement to life.
Pens and paper out, you guys! Riot Grrrl 101 is officially in session. Even though tons of ink has already been spilled on the early '90s feminist movement, if there's anyone who can add to the conversation, it's Kathleen Hanna. The Julie Ruin frontwoman (and ex-BIkini Kill and Le Tigre member) contributed to The Riot Grrl Collection, a lit treasure trove stocked with zines, anecdotes, oldschool posters, and playlists from 1989-1996. 
Inspired by the eponymous exhibit currently on display at the New York University library, this new book wraps all these documents up and puts them in this awesome DIY package with scrawlings, graphics and illustrations that practically pop off the paper-- so even if you can't be there to visit the goods in person, you can at least have them sitting nicely on your coffee table.
The contributor's list reads like a who's who of the movement. Edited by Lisa Darms, who was responsible for initially launching the college collection, the book also features an essay by Le Tigre's Johanna Fateman, donated posters by Bratmobile and Bikini Kill, and images from Kathleen Hanna (that's actually her cabinet on the cover!). It's an empowering reminder of this push against oppression, and it just might make you want to rip out the pages and plaster them all over your bedroom walls. (If so, you're not alone...)
But rather than just talking about it, it's way better to experience Riot Grrrl for yourself. Get a sneak peek of The Riot Grrrl Collection in the gallery and pick up the book here.