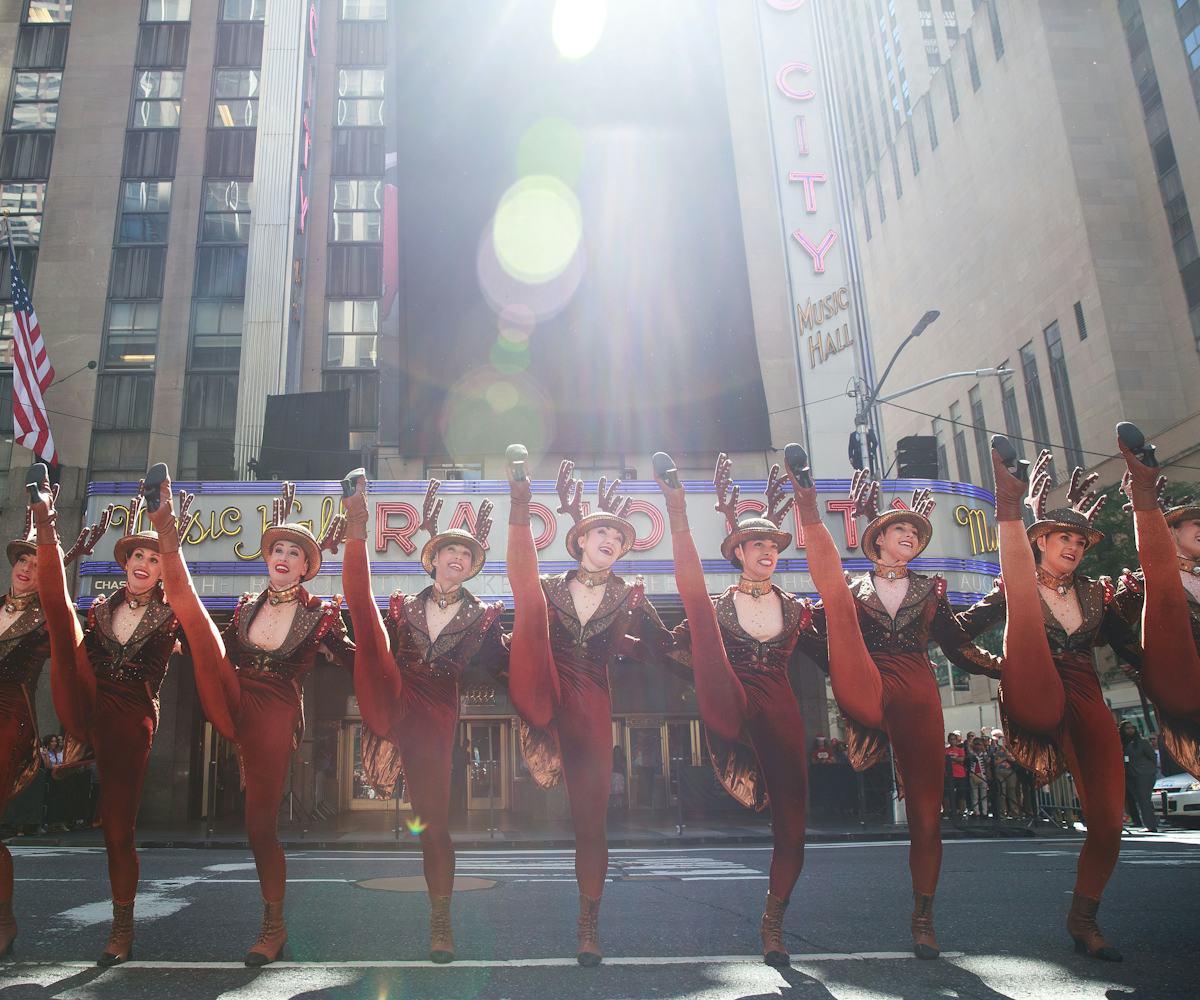 Photo by Drew Angerer / Getty Images
The Rockettes Are Being Forced To Perform At Trump's Inauguration
Their boycott is "invalid"
Much of yesterday's news cycle was dominated by headlines about the entertainers that would and wouldn't be performing at Donald Trump's inauguration on January 20th. (Of course, the day culminated in Trump himself posting a completely embarrassing tweet about the whole situation.) Trump's team has very publicly failed to book marquee names to perform, so when the announcement came that the legendary dance troupe the Radio City Rockettes had signed on to perform, they must have breathed a sigh of relief. But in an encouraging sign that nothing for this administration is going to be easy, a member of the Rockettes, Phoebe Pearl, posted a since-deleted message on her Instagram account saying that performing at the inauguration "makes me feel embarrassed and disappointed." Apparently, Pearl was not alone in her sentiment. The Rockettes are, after all, a group of women part of the Broadway community.
But here's the rub. The Rockettes are employed by Madison Square Garden, a large company that is owned by notorious scrooge James M. Dolan. As such, rather than support their employees, the Rockettes are being forced to perform at the inauguration. An email obtained by Broadway World from the American Guild of Variety Artists, the union that represents the Rockettes, says that boycotting the event is "invalid," and that political beliefs have no business in the workplace.
"This has nothing to do with anyone's political leanings (including AGVA's), it has to do with your best performance for your employer, period," the email reads. "I will reiterate that if Hillary Clinton was the President-elect, nothing would be different, and there would probably be those who would not want to be involved because of her. It is a job, and all of you should consider it an honor, no matter who is being sworn in. The election is over and this country will not survive if it remains divided." In the past, the Rockettes have performed at the 2001 and 2005 inaugurations of George W. Bush.
The email does not specify consequences should any of the Rockettes refuse to perform at the inauguration, but the wording is clear. We don't have to spell out the disturbing aspect of a group of women being told they must perform for a man with a history as sordid as Donald Trump's, but here it is. This is our reality. Expect a tweetstorm about this shortly.