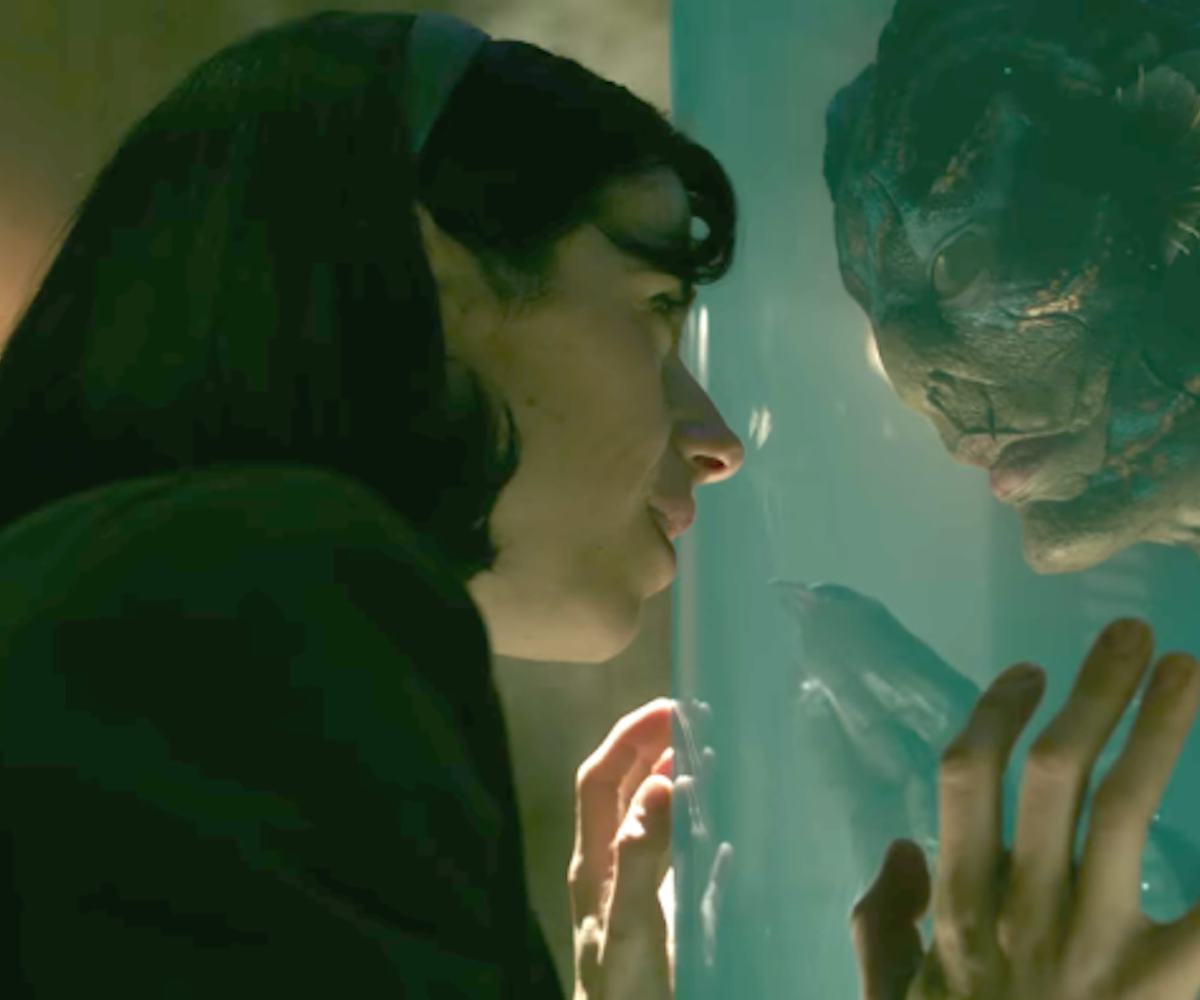 courtesy of Fox Searchlight Pictures
You May Soon Be Able To Have Sex With 'The Shape Of Water' Creature
Warning: Spoiler alerts about The Shape of Water and NSFW images ahead.
Guillermo del Toro's gorgeous Oscar-nominated film, The Shape of Water, has been the topic of conversation since its debut. But aside from the dazzling cinematography and heart-warming story line, one aspect, in particular, has been debated by many fans—the genitalia of Amphibian Man, of course.
The film follows the story of Sally Hawkins' character Elisa, a mute and introverted woman who falls madly in love with a human-like amphibian, who is held captive under strict government observation. The couple's relationship evolves to sex—a scene which many found to be intriguing, due to the fact that the Amphibian Man is seen without genitalia in the film. 
And though Elisa describes how, exactly, she and the Amphibian Man engaged in sex to Octavia Spencer's Zelda (spoiler: it's hidden until, well, it's not), many were disappointed by the lack of #fishdick.
If you were one of those people, you're in luck. Thanks to Tumblr user XenoCatArtifacts, a sex toy creator who just so happens to specialize in monster-inspired sex toys, you may soon be able to not only see the specimen but actually have sex with it. Feast your eyes on it, below:
Photo via Gizmodo
Dubbed the "Jewel of the Amazon," this Shape of Water-inspired dildo is made of colorful silicone and even glows under UV light. Sadly, the first stock of sex toys sold out, but the store's owner, Ere, told Gizmodo that more will be in stock ahead of the Oscars, but... for only 20 lucky people. You can keep your eye on the shop for updates, here.