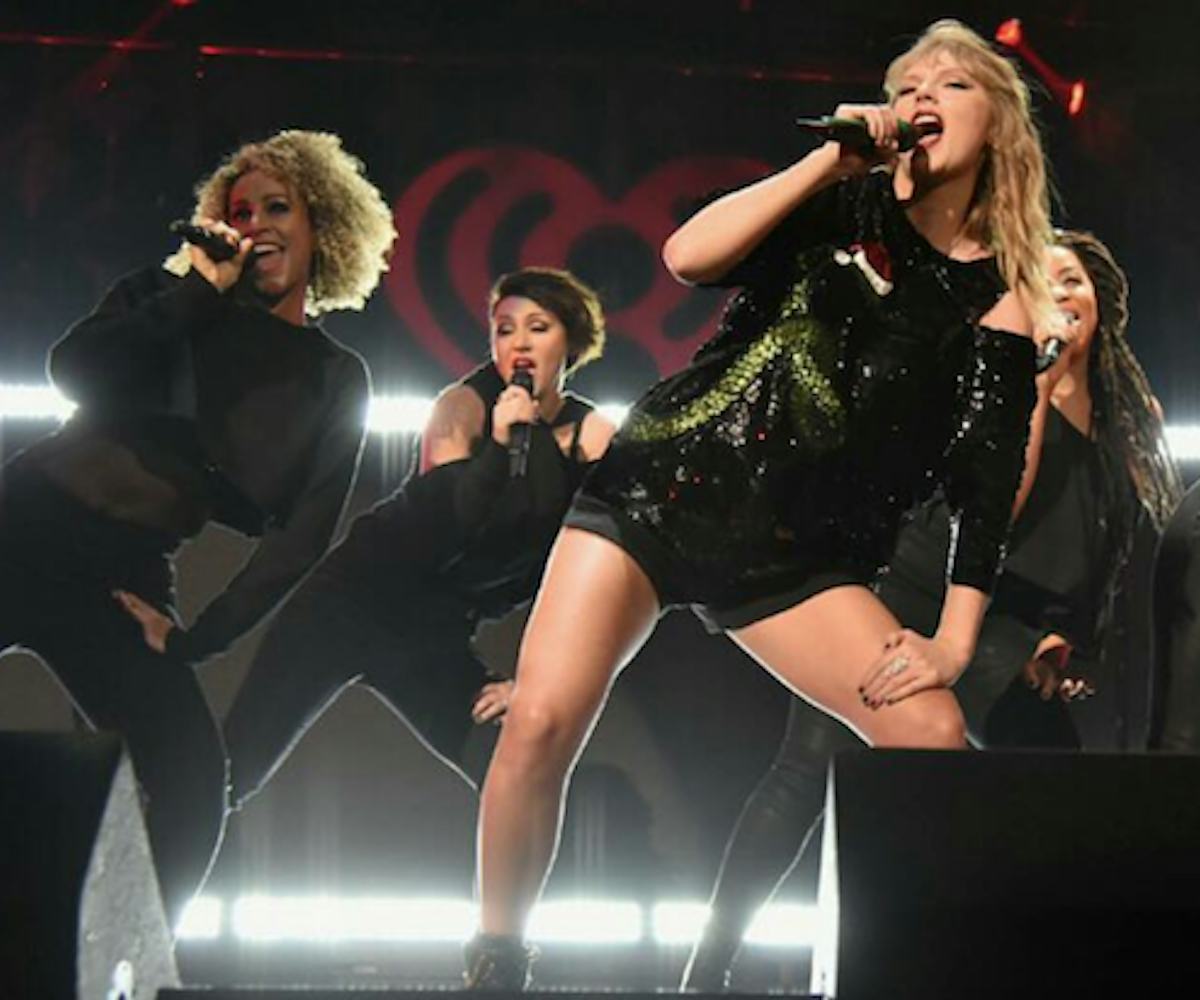 Photo via Instagram @taylorswift
Taylor Swift's New App Became A Political Battleground Right Away
Haters gonna hate, hate, hate, hate, hate
Taylor Swift's "The SWIFT Life" app launched just over a day ago and it's already turned into a hotbed of political fighting and hurt feelings. The app is supposed to be a way for Swifties to connect with one another, get exclusive content, use new Taymoji™ (yes, special Taylor Swift emoji), and connect directly with Taylor. Because, much like Santa, Taylor can see you when you're sleeping, she can see when you're awake... and she can comment and "like" things you post and share. Nothing escapes her eagle eyes.
This might sound like a lot and the iTunes store descriptions ends asking fans if they are "...ready for it?" But as it turns out the answer is "...no, not really."
Shortly after its launch, fans began to post political things—for example, one fan posted: "I hope everyone who voted for and supported Hillary meets Taylor. 1 like = 1 prayer." Well, that didn't go over well. Right-leaning Swifties quickly pounced on the post, asking why the poster didn't think Trump supporters deserve to meet her, amongst other things. 
This, of course, led to gems like this:
Oh, and this casual reminder that Swifties take their fandom very seriously:
Although it doesn't look like any official rules or codes of conduct have been released, users are reporting that political posts are now being deleted. T-Swift herself has not commented on the app's shake-shake-shakey start to the launch, though it wouldn't be the worst idea for her to remind fans that the app is (in all likelihood) meant to be a safe and friendly space for all of her fans. Except for maybe old dudes, according to this unsung hero:
So, are you... ready for it? If so, you can download the app for free here.