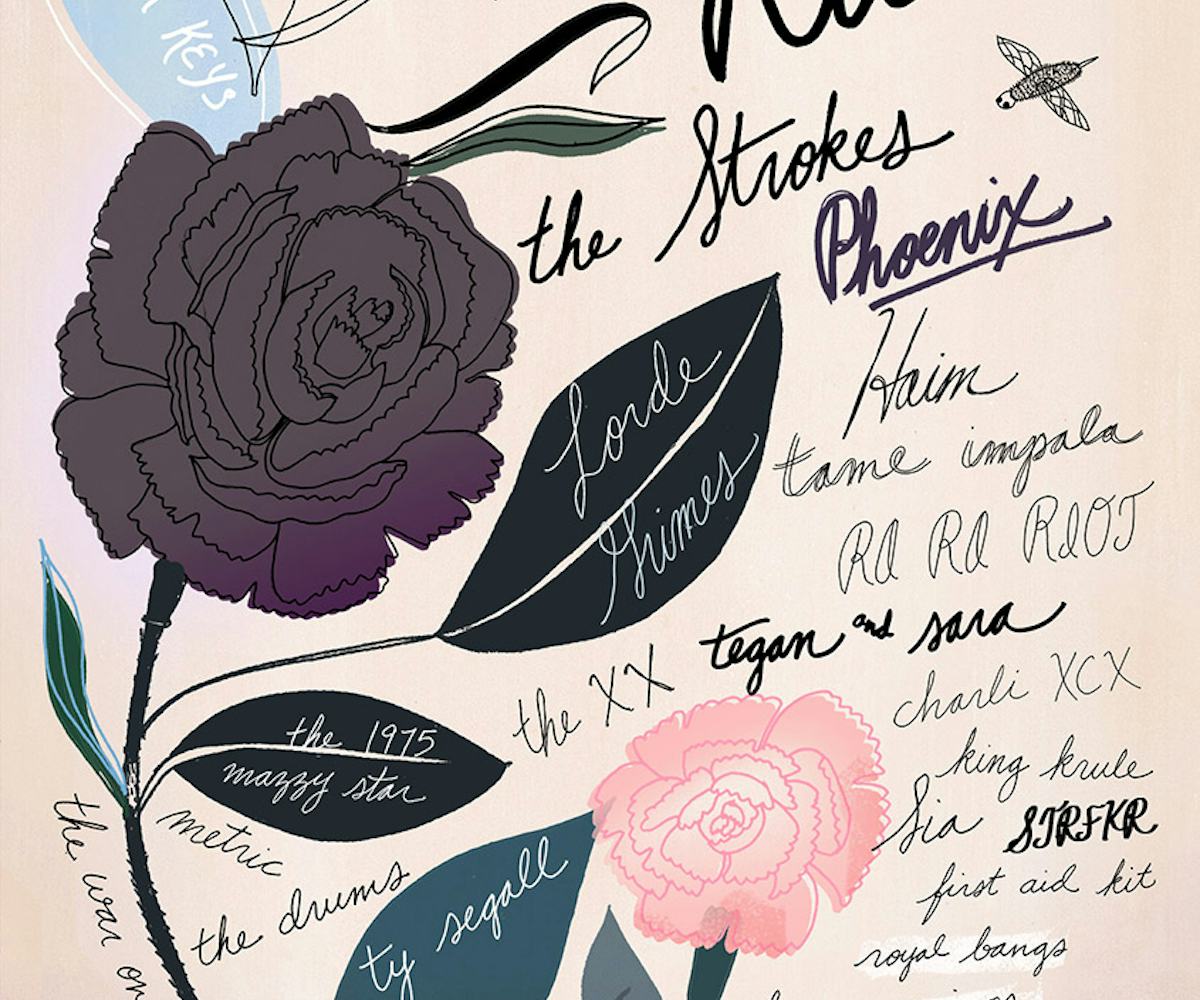 art by liz riccardi
our dream music festival lineup
from tegan and sara to the strokes, see which bands would make the cut.
by by jackie yaeger and liza darwin
'Tis the season of music festivals! Yes, there are music festivals all year long, but there's no denying that summer sees more live music events than any other season (which is one of the reasons why we're so obsessed with it).
Whether it's Lollapalooza, Bonnaroo, Firefly, Made in America, Glastonbury, Mysteryland, Newport Folk Festival (or insert your favorite here), these on-earth music heavens are the perfect excuse to wear a flower crown and go nuts over your favorite bands. But what if your faves were all on the same lineup? The possibilities would be endless.
That's why we've gone and put together our dream music fest lineup, featuring both emerging artists and forever faves--each of whom we think would make for the ultimate weekend of celebrating live jams. Check out the poster and stream our playlist below! Did we miss any of your faves? Tell us in the comments--because there's always next year's poster, or, you know, the fall's.