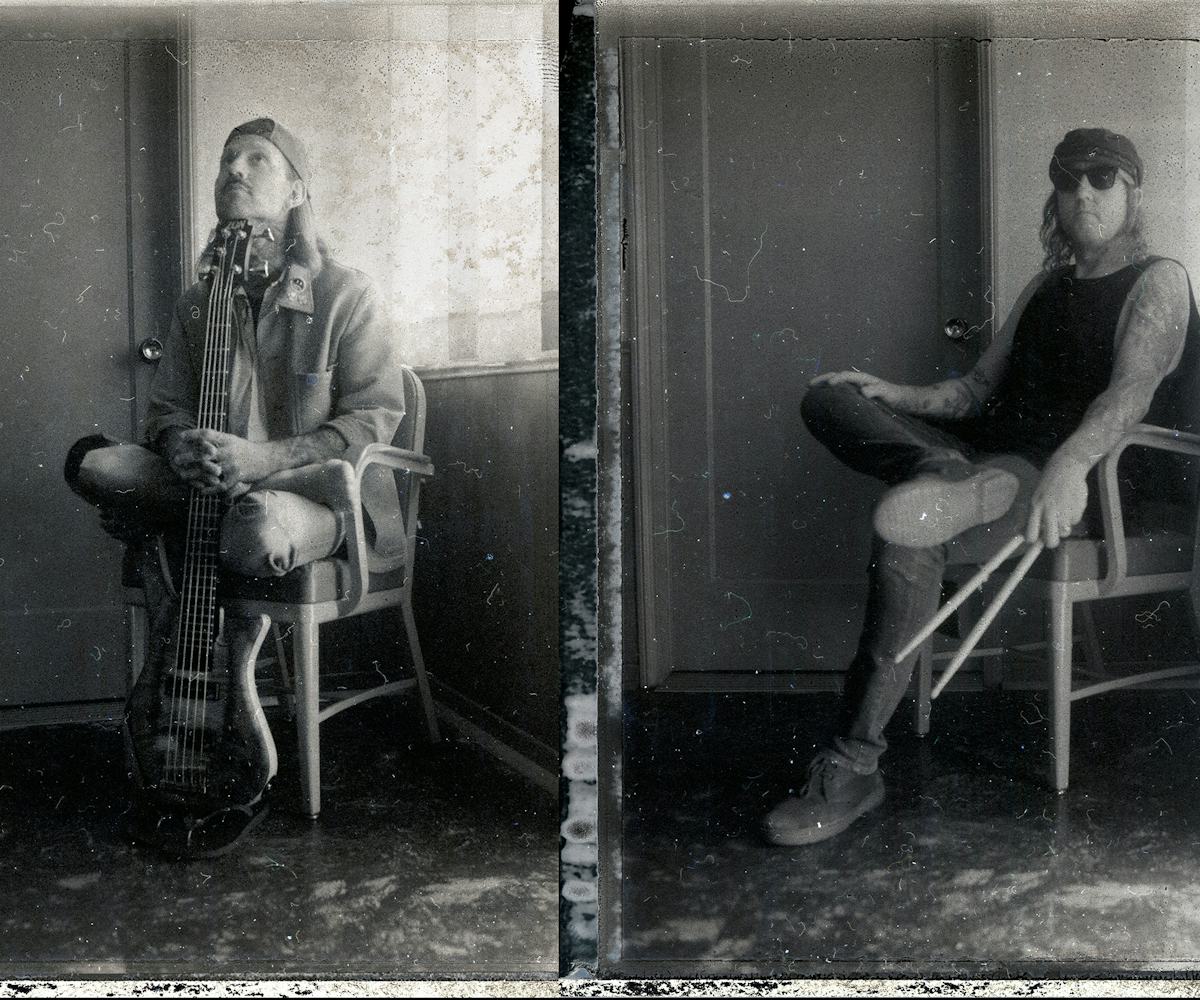 Photo by Ryan Muirhead
The Used Are Feeling Everything Now
And want you to do so, too
"Healing is so painful."
Those four words from The Used's Bert McCracken cut deep. We think of healing as a nice and good thing—which it is—but no one wants to talk about how mentally and physically exhausting it can be. The Used does, though. They speak truth on their new album, The Canyon (out today via Hopeless Records), because they've allowed themselves to deal with pain in ways they never have before. There's aggression in healing. There is bitterness and there is hopelessness in healing. There's triumph and there's defeat in healing. Yet, the sun still rises each day. Why pain? Because it is, as McCracken tells me, "love actualized." 
"A good friend of mine killed himself about a year ago," McCracken says. "Life is so short that I won't forget, but maybe that's the point." The point being the pain of McCracken's friend's suicide opened himself up to new possibilities of death and subsequently life. "Because I die, I get to be brave, and I get to love hard, and it's worth it, always. How cliché is that?"
Listening to The Canyon is hard. It's a jarring rock album built on life's big questions of purpose and meaning. With The Used as the vessel, you feel the passion of McCracken's agony and may even come to face your own. Justin Shekoski's and Jeph Howard's guitars work with Dan Whitesides' drumming to incite empathy. This isn't just an album born from a death, it's an album whose makers have found some new lease on life. 
For music has, quite literally, saved each of The Used's members' lives. "When I'm singing at a show, I don't want people to escape their problems," McCracken says. "I want them to hold onto them and tear them up and bite them, taste them. I want them to feel everything because that's how we learn to keep spiraling through it." And that's exactly what The Used have done. "For You," the album's first song, is an ode to the loves they've lost to death and a manifesto of sorts; every song they sing from here on out is for those who have passed, those who have experienced that pain and feel—or are trying to feel—it all.
"I have never been more scared, or more excited, or more nervous, or more connected to my friends, or more disconnected from myself and my reality, but maybe that's how it should feel, and I'm just feeling everything," McCracken says. That manifests itself on The Canyon by The Used's forgoing of any electronic vocal and sound polishing. Every voice crack, every guitar wince, every drum beat is present. The finale of "Vertigo Cave" is a prime example of this as the band drags the listener down to some depths of manic despair. "I want people to hear me struggle to get to a note," McCracken says. "That's what sounds like what it feels like to struggle, dealing with mortality and questioning everything." Manic panic, indeed. 
By the time the second half of The Canyon kicks in, The Used have descended into a sort of madness that can only be associated with healing. "We are The Used but not defeated!" McCracken and a chorus of voices sing on "The Nexus." What a battle cry—aren't we all a bit used and a bit defeated? If not now, haven't we all been at one point? If not, we will be. There's bravado in that experience. It can empower us. "At least I feel..." are the album's final words, which are intentionally left ambiguous. "I want to find out how to live and how to feel because at least I can," McCracken says. "The band and I? We're ready for it. We're ready to find out why." 
It's all that they've got, and now, we have it, too.