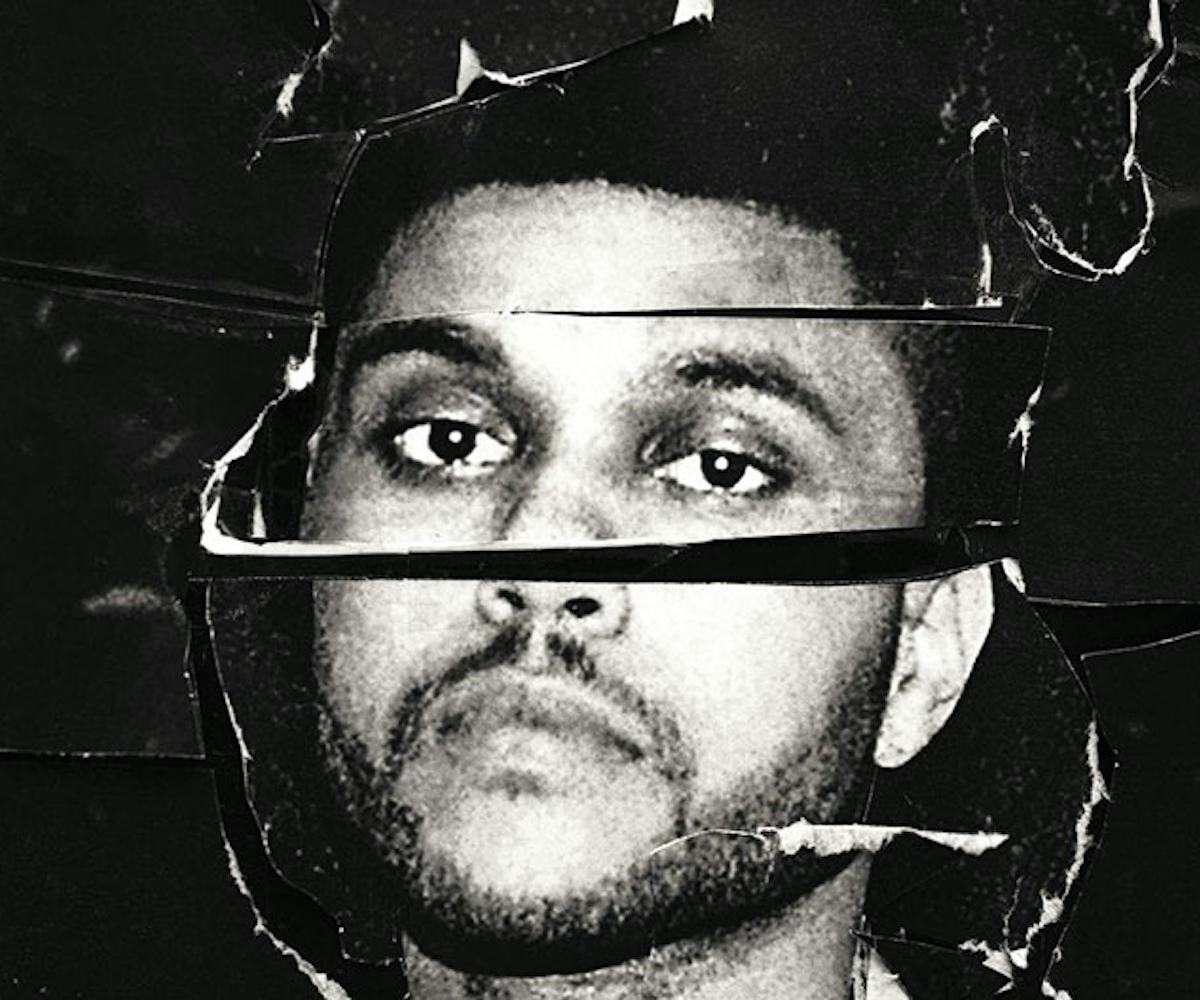 Photo: Courtesy of Republic Records
the weeknd unapologetically takes us 'behind the madness' in new album
tell your friends about it
The Weeknd has always had a knack for breaking the fourth wall through music. Whether by outright asking Who are you to judge?, like he does in 2015's "The Hills," or through his now-signature production amplifying his subjects' (often his own) cocky invincibility, like in "The Fall," from 2011, Abel Tesfaye is aware of his actions. Some might consider him shameless. For an artist that's more or less an R&B singer, "love" was, up until now, a word seldom found in his vocabulary. Now he has a number-one single where he utters it 24 times. What happened between the major-label packaging of his exquisite 2011 Balloons Trilogy mixtapes in 2012 and his third album Beauty Behind the Madness, out August 28? Well, festivals, but it was a song with Ariana Grande and a feature on the Fifty Shades of Grey soundtrack that quickly pushed the boy famous for his unapologetic drug use and carnal debauchery out into the mainstream. And for a brief moment, it seemed like he was beginning to regret his actions; he would succumb to the candy coating of pop. His latest project, thankfully, begs to differ.
Beauty Behind the Madness is exactly what you want it to be: A healthy fusion of pop and R&B that's both ominous and alluring. There's a feeling that we will, perhaps, get to see a more sensitive side of The Weeknd; that his self-serving and heartless actions are going to catch up with him. We started the BBTM era with him walking away from a car crash as the sun rose over another sleepless night. The comedown was beginning to set in. Never mind that "Often" and "Earned It," two tracks released before the "The Hills," more aligned with The Weeknd's past work; Rick Wilder's presence in his subsequent videos as some taunting sort of personification of his dark side alluded to a change of heart.
For a moment, that seems possible. The first half of the album reads like an admission to one's own past. "Mama called me destructive," he kicks the album off with in "Real Life." He adds, "Said it'd ruin me one day." What follows is a standout track with Labyrinth about losers and school, and that Kanye West-produced track whose cockiness rivals that of Drake's "Started from the Bottom." It's only after the album's outstanding sixth song "Acquainted" that things start to shift. It's here that The Weeknd really begins to find his balance between his underground past and now mainstream success. (I've written and underlined "This is the album's fuck song" in my notes.) Now, through tracks like "As You Are," do we get to see some sort of vulnerability—even if songs like "Shameless" confuse love as sex. However, like his other two-part, 2011 track "Gone," The Weeknd finishes the song on an empty note. It's in his song with Ed Sheeran that The Weeknd goes back to his old ways, pushing girls away. Lana Del Rey's track then brings some sort of wasted complacency. "I'm a prisoner to my addiction," they sing over a drop similar to the one in "High for This," one of his first hits. "I'm addicted to a life that's so empty and so cold." It's Del Rey who sums it all up at the end saying, "Real life is stranger than my dreams."
The Weeknd retreats into himself, once more. It's here where he finds his strength and greatest source of inspiration. He might be a bonafide pop star now, but Abel Tesfaye is still the teenager running through the 6 with woes you and I can't even imagine. Whether it's intentional or not, the album's abbreviation BBTM reads like the shorthand version of "bottom" (btw). It's the bottom that feeds him and, as a result, us. He knows we love ourselves a good, ol' debaucherous show. Luckily for us, The Weeknd's show is just beginning.