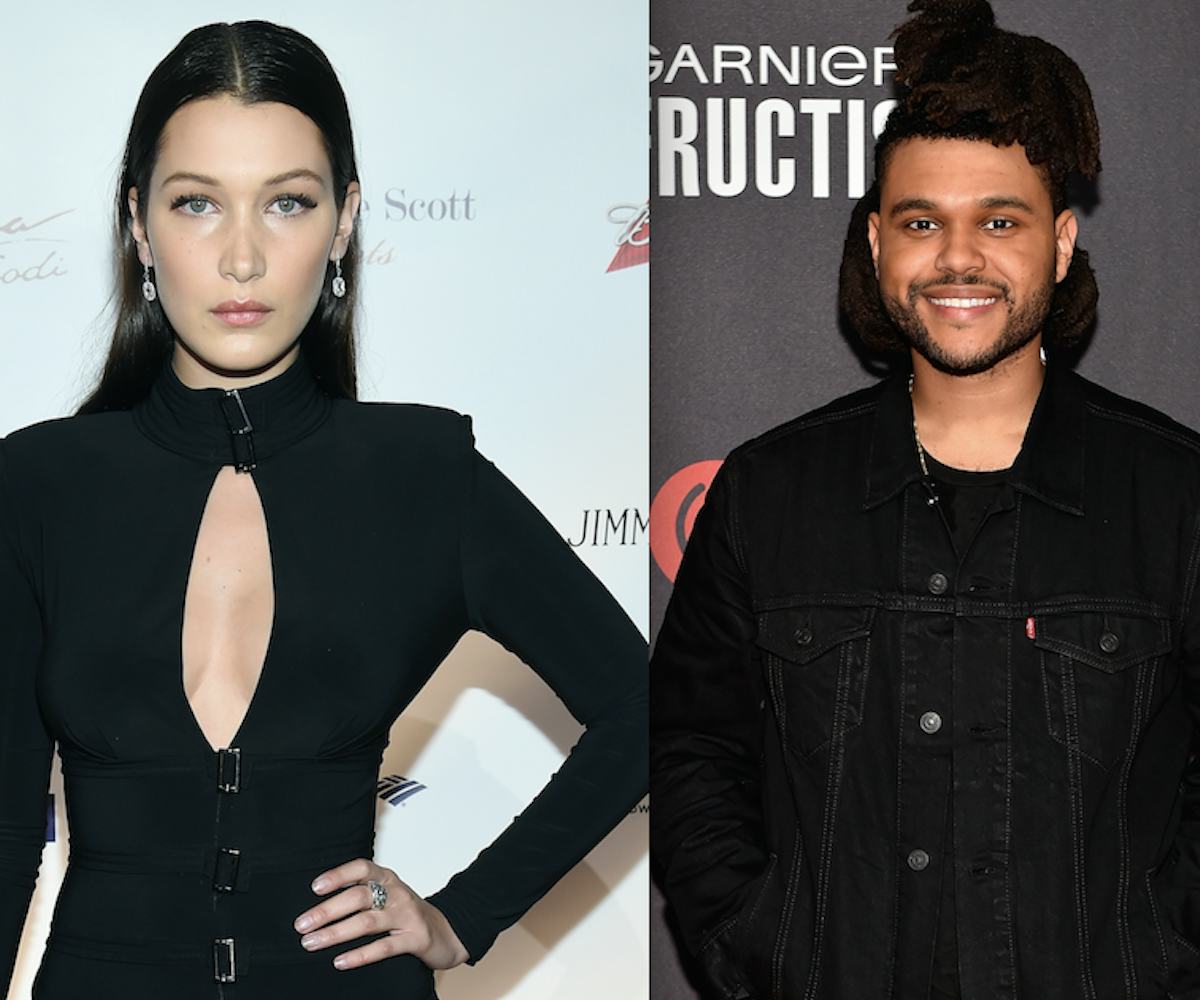 Photo: Dimitrios Kambouris/Getty Images; David Becker/Getty Images.
So THIS Is How The Weeknd Met Bella Hadid
"my motive was literally to work with her"
If there was an award for the sweetest, most underrated couple ever, it would go to Abel Tesfaye (The Weeknd) and Bella Hadid—hands down. While we're normally bombarded with celebrity dating news, we don't hear about these two nearly as much as we'd like to—especially when everything they have to say about each over is so damn cute.
When asked about how the two met, Tesfaye revealed, "I actually asked her to be on the artwork for Beauty Behind the Madness. My motive was literally to work with her." Hadid declined, but it clearly wasn't a rejection of his advances. He went on to share, "It just kind of fell into my lap. If this had happened two years ago—well, she couldn't." (Hadid was 16 two years ago.)
This is an adorable revelation, especially considering the fact that the two of them rarely speak about the relationship publicly. In another interview, Hadid was asked what drew her and Tesfaye together and she responded with a shy smile, "You know I, I don't know. I haven't talked about it."
Bella Hadid may be low-key about Tesfaye, but her sister Gigi has openly called him her "brother" in the past, making it clear that the Hadid family is also as thrilled about this couple as we are.