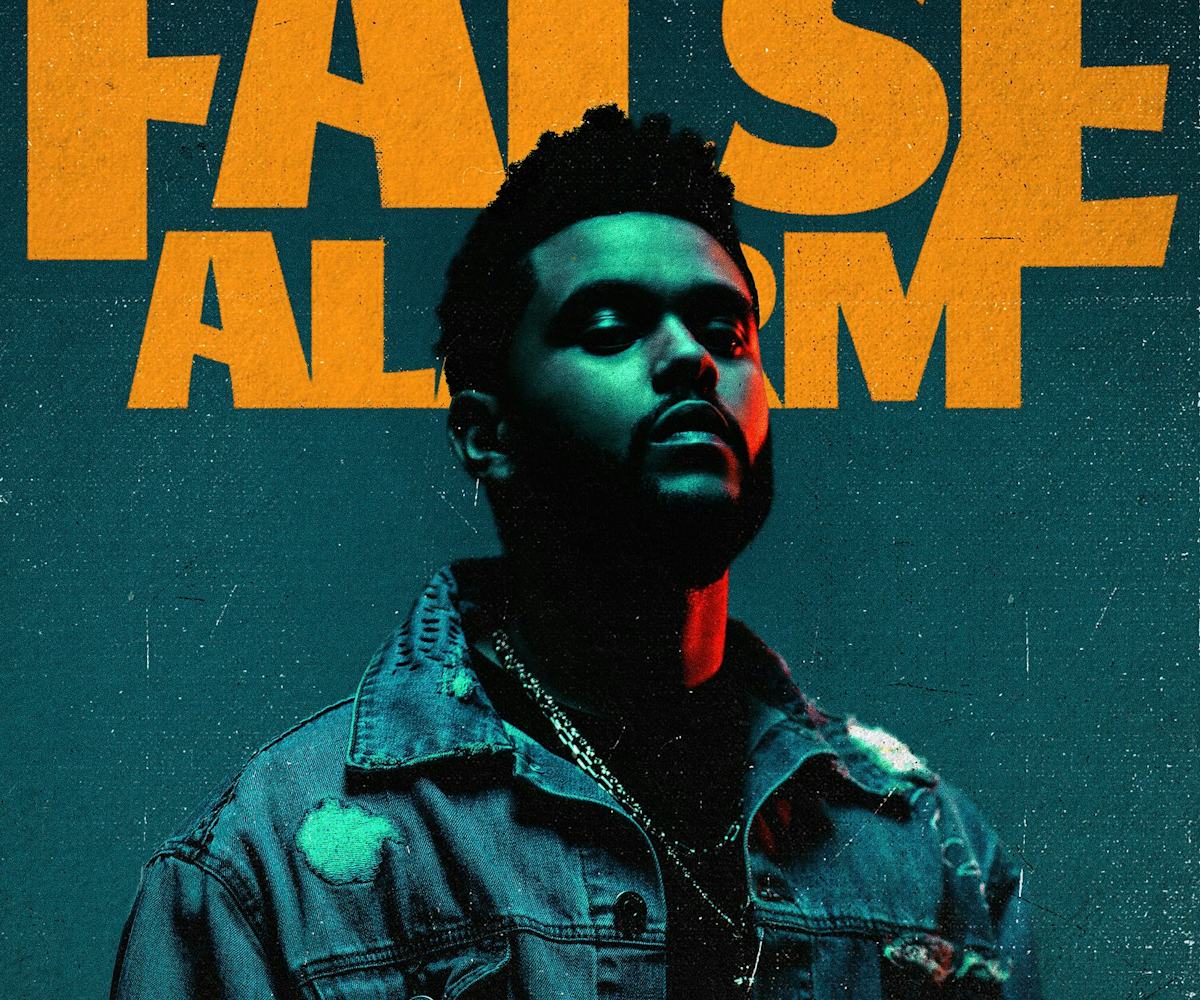 Photo Via The Weeknd.
The Weeknd Releases Another New Single
He's on a song-dropping roll
The Weeknd has been skirting the line between pop and R&B for awhile, and now, with his latest single, it looks like he's chosen sides.
"False Alarm" is a pop-synth, '80s-inspired track. During the chorus, listeners are met with The Weeknd screaming over an aggressive rock-tinged beat and drums. It's guaranteed to get a lot of radio airtime, but the singer's new approach might turn off some of his day one fans as it's a very bold veer from the haunting, sultry vocals of his Trilogy days and even more mainstream than his Beauty Behind the Madness album. For those not fond of change, the subjects of the song are at least very familiar: party girls, demons, drugs, and unrequited love.
The Weeknd hasn't exactly kept his new music approach a secret. In an interview with VMan earlier this month, he lists artists like The Smiths, Bad Brains, Talking Heads, Prince, and DeBarge as inspiration for his upcoming album, Starboy. "I think it'll be the best-sounding album I've ever done," he said. "It's hard to label the sound because, when I first came out, nobody would label it R&B. I just want to keep pushing the envelope without it feeling forced."
"False Alarm," is the second song he's released in a week, an interesting move seeing as the album isn't due out until November 25. At the rate he's dropping songs, though, we wouldn't be surprised if he pushed up the date.
The track hasn't "officially" come out yet—and we're not in the business of spreading leaks—but if you have no shame in your streaming game, you can sneak a listen here. Don't shoot the messenger.