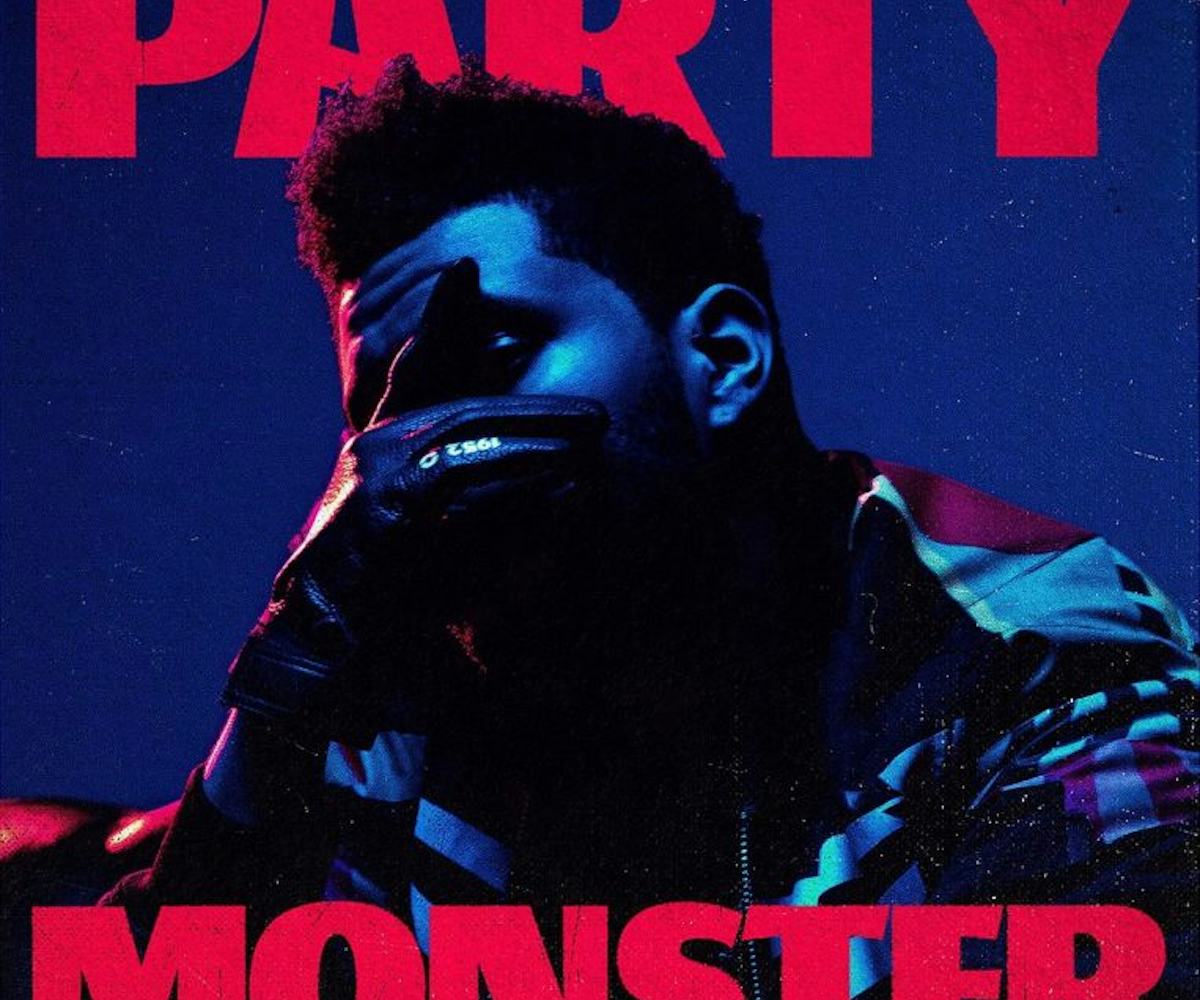 The Weeknd Is A "Party Monster" In His Latest Video
Nicki warned us about Selener…
The timing of The Weeknd's latest video release could not have been better with the recent attention he's getting for scandalous activities involving Selena Gomez. The Toronto singer-songwriter just dropped a visual for his single "Party Monster," and it is basically a super charged-up version of Drive and Speed Racer.
Warning: If your eyes are sensitive to fluorescent lights, don't even bother clicking play. The Weeknd has gone full-on retro in this BRTHR-directed video, as he drives around in a sports car while neon crosses and flames periodically light up on the screen. It's essentially a fabricated interpretation of having the best and worst trip of all time where hallucinations run wild.
As expected, there are a bunch of models in bikinis strobing their way through the narrative. We're disappointed that guest vocalist Lana Del Rey is not featured in the video, but we honestly can't imagine her being able to have any input on the direction of the visual anyway.
One very important thing to point out is the line "ass shaped like Selena," and how there is a photo on Instagram of Gomez baring her behind. Coincidence? We think not. Round of applause for one of the punniest marketing stunts of all time. Well played, you two.
Draw your own conclusions as you watch the video, below.