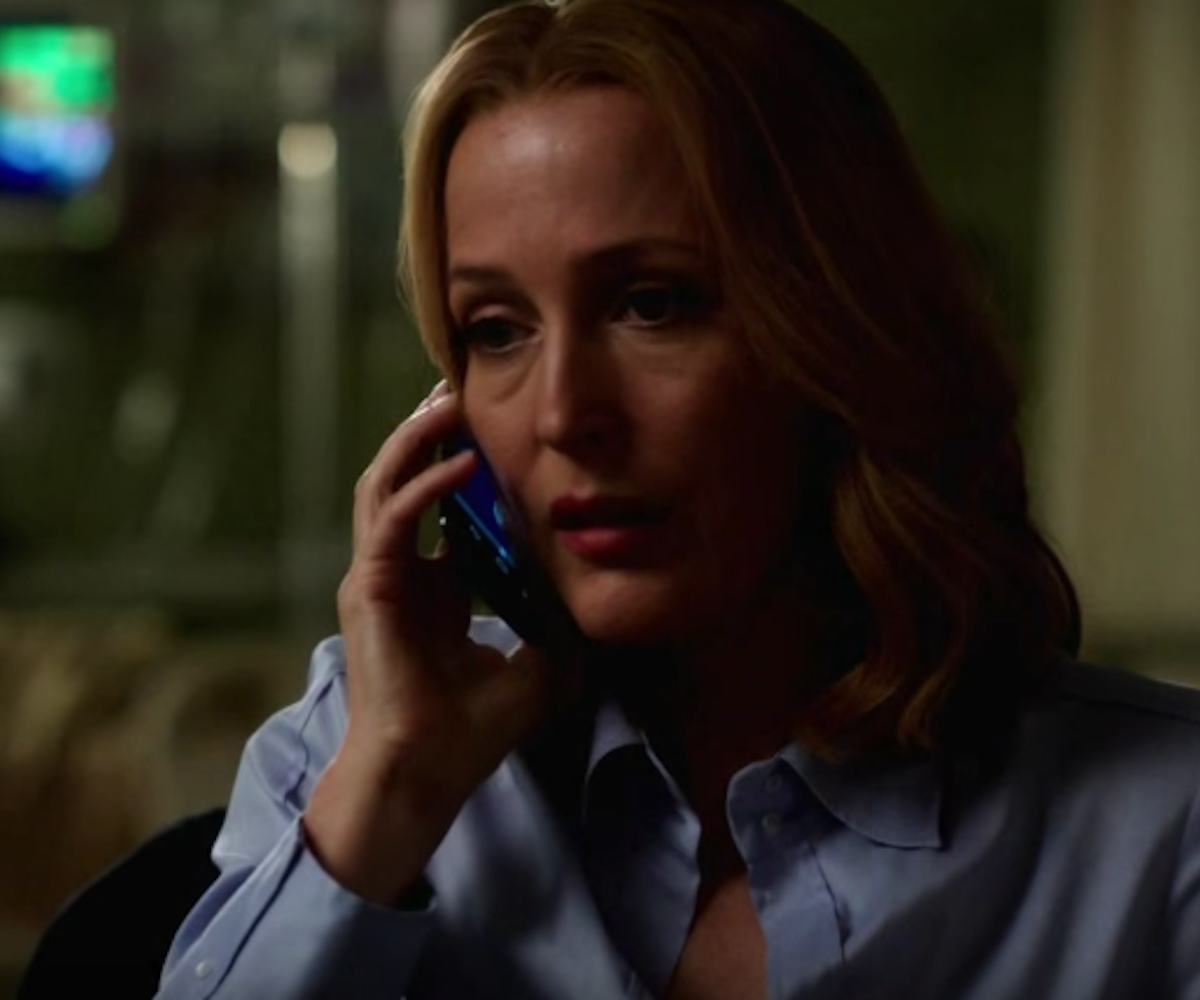 Mulder And Scully Are So Back In The Two-Part Trailer For The New 'X-Files'
the truth is still out there, you guys!
"In 2002, my investigation ceased, but my personal obsession did not." And so begins Fox's revival of The X-Files, as seen in the two-part trailer the network released this week, which you can watch below. David Duchovny's Mulder is on the brink of solving some grand conspiracy, but he can't do it alone which is he when he calls his old partner, Scully.
There are no signs of extraterrestrial activity in the trailer. Instead, The X-Files seems to have been updated to address looks like its getting a 21st centurty treatment, with drones and surveillance playing a part. Also, smartphones! 
The X-Files returns as a six-part miniseries on January 24.