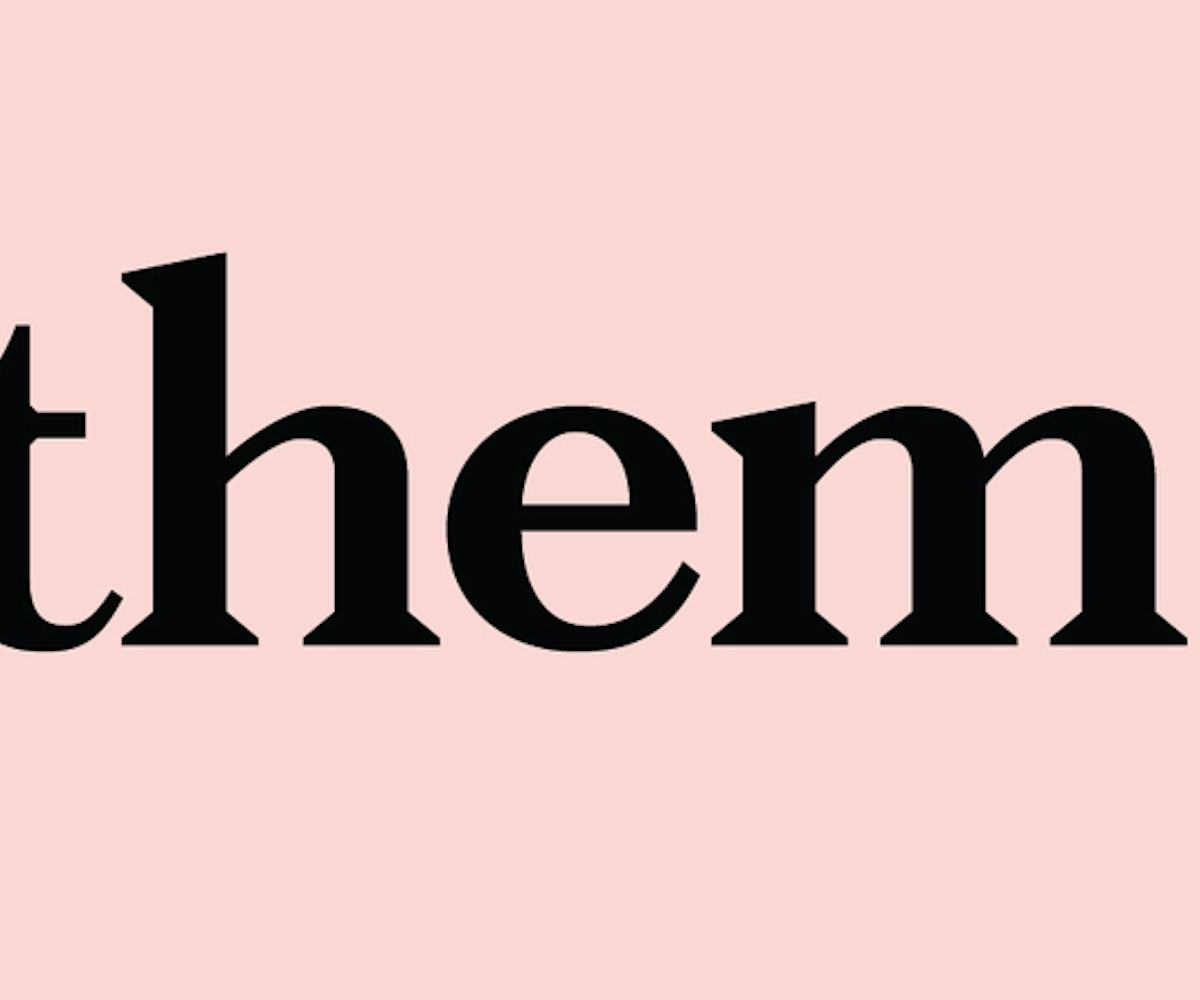 Photo via them/Facebook
Condé Nast Breaks New Ground With LGBTQIA Brand, Them
Condé Nast's evolution over the past two years—even the past couple months—has been thrilling, to say the least. The success story that is Teen Vogue's resurgence has charged the media landscape with well-thought-out, well-intentioned, and well-groomed politicized and inclusive content. That is, of course, thanks to its digital editorial director, Phillip Picardi, and editor-in-chief, Elaine Welteroth. Picardi's next move, though, is perhaps Condé Nast's most exciting yet.
Beginning at the end of October, Picardi and a small but growing team will launch Them, a multi-platform LGBTQIA-focused brand. It is independent of any other title under the Condé Nast umbrella and marks the first to come from the publisher's new incubator program called Next Gen Council. "If I've learned anything from my time at Teen Vogue, it's that young people are dominating our culture and they're going to shape it in a way that we really weren't expecting, particularly in matters of gender and sexuality," Picardi tells Business of Fashion. Them is an outlet to tell these stories in a genuine and personal way, speaking not only to the LGBTQIA community but to the non-LGBTQIA-identifying allies.
With Anna Wintour's stamp of approval, Picardi is joined by Them's new CRO Pamela Drucker Mann; Fred Santarpia, as chief digital officer; and Matt Straker as general manager of digital. Picardi will be, in addition to his duties at Teen Vogue and Allure, Them's chief content officer. Meredith Talusan, the winner of the GLAAD Media Award for Outstanding Digital Journalism, and Tyler Ford, an agender writer, media personality, and one of Dazed's 100 visionary talents, will be the founding editors; Michael Cuby and Alexis Fish are also founding editors. 
Them will officially launch October 26 with partners Burberry, Lyft, Google, and GLAAD. For now, you can keep up on Instagram and Facebook, and sign up for Them's newsletter at Them.us. This isn't about Condé Nast jumping on niche culture; it's about bringing marginalized voices to the forefront in a safe, encouraging space. Them's what's up.