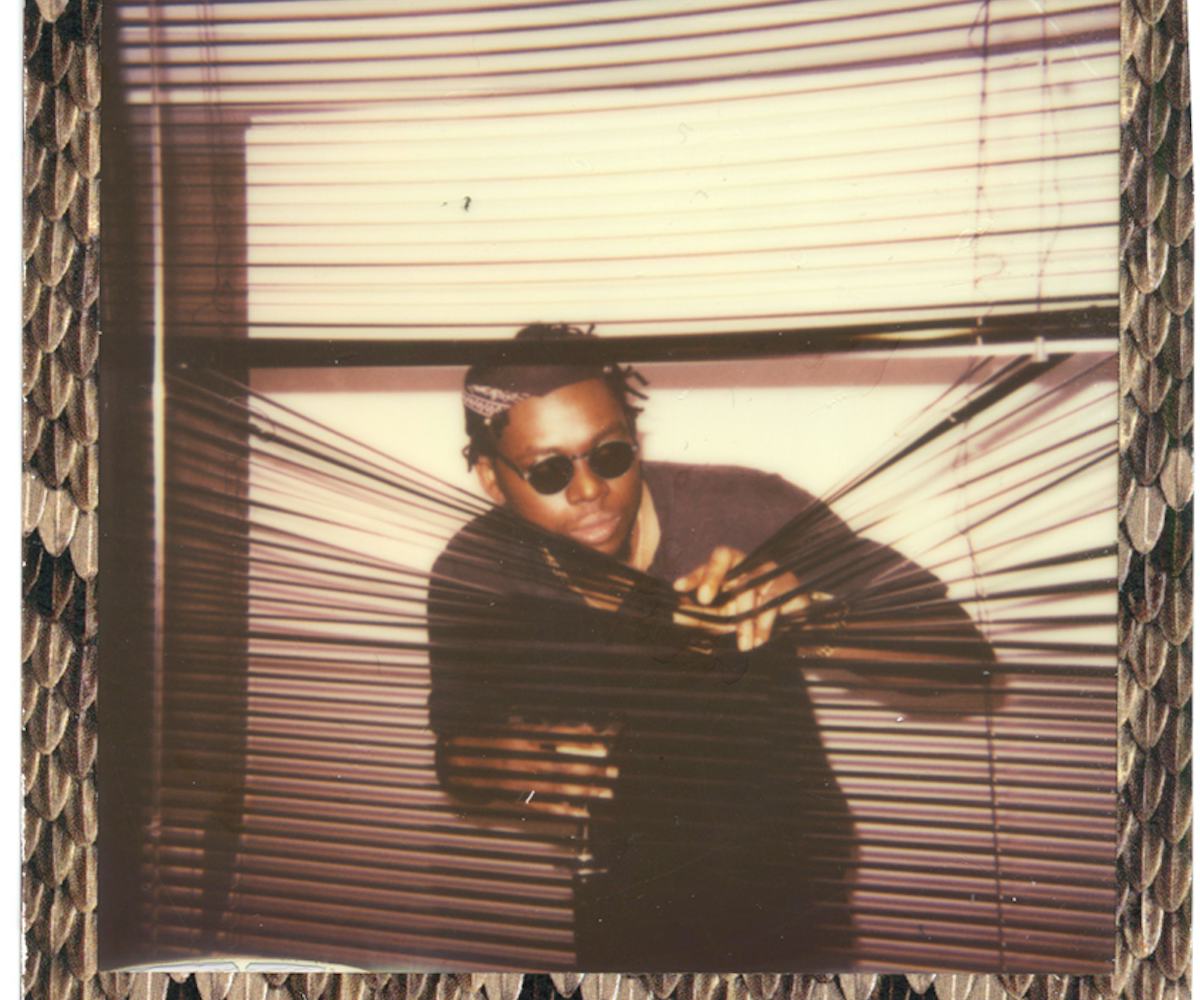 all photos by mallory rice
the insider: theophilus london
talking movies and martinis at the cannes film festival.
When it comes to the Cannes Film Festival, there is no shortage of exclusive events. But this year, Belvedere enlisted Theophilus London--who has gone from rapper to multi-hyphenate creative powerhouse in just a few years--to curate their exclusive "La Chambre Noir" space at the J.W. Marriott Hotel, ideally situated in the heart of the event on Cannes' famous La Croisette boulevard. The partnership was a fruitful one (the stars came out in droves to see what London had put together) and party goers were serenaded on the rooftop by girl-of-the-moment Rita Ora, whose backdrop was the Cote d'azur and twinkling stars. Here, we catch up London about the partnership and his favorite films.
Belvedere just gave me a crash course on how to make the perfect martini. How do you take yours?
I don't drink them very often, but I had a girlfriend who took them extra dirty. Extra, extra [laughs].
I'm sure a lot of brands approach you for partnerships. Why did you choose to work with Belvedere?
A lot of brands don't push it this far, but Belvedere has given me complete control over the space here [in Cannes]. I created three or four different rooms, because at a party, my friends and I don't want to stick around in one room for too long, we wanna be in and out, so that's the vibe I wanted to create.
So, do you like working as a curator while you're not making music?
I'm going to be doing a lot of it when my album,
Vibes
, comes out this summer. We're gonna do a lot of
Vibes
creations around the world, which involves, like,
Vibes
bedsheets--curating your sleep. Things like surgical masks for the plane, New Balance, hopefully, knee pads for my stage show. We're gonna do a lot of interesting things. Hopefully this won't be the last time we have things going on [with Belvedere], because we like to work with partners forever and ever.
Are you going to any movies while you're in town?
I'm going to try, that's my culture--I'm a huge film head. I see every single movie, but I stay away from AMC, unless I have to go. Mostly, it's independent movie theaters from all over the world that I adore.
What movie can you recite every single line from?
That would have to be
Shaft
by Samuel L. Jackson; I know all the words to that. I also used know all the words to
The Woods--
it's like this funny black movie--when I was like 13.
What was the first movie that made you cry?
I cried at
The Karate Kid
, unfortunately. I was on a plane, so that's my excuse.
Oh my God, I always cry watching movies on planes.
He got beat up, and his mom was sad, I was like... [sniffles and laughs].
Is there an actor who you'd see in anything they do?
I actually performed for [Zoe Saldana] the other day, so I'll probably see anything with her in it from now on. Also, Lupita Nyong'o.
What movie always makes you laugh?
There haven't been any good [comedies] in the last couple of years, I would say. I remember Adam Sandler used to have some good ones.
Scary Movie
was cool. Man, I was laughing every second of
Scary Movie
. I've seen
Neighbors--
shout out to
Neighbors
. I actually had my song on the soundtrack. It was funny at some parts, but I couldn't be like "Hahahaha"[laughs hysterically]. It's like, "OK, haha."
Check out exclusive pics from Cannes in the gallery!