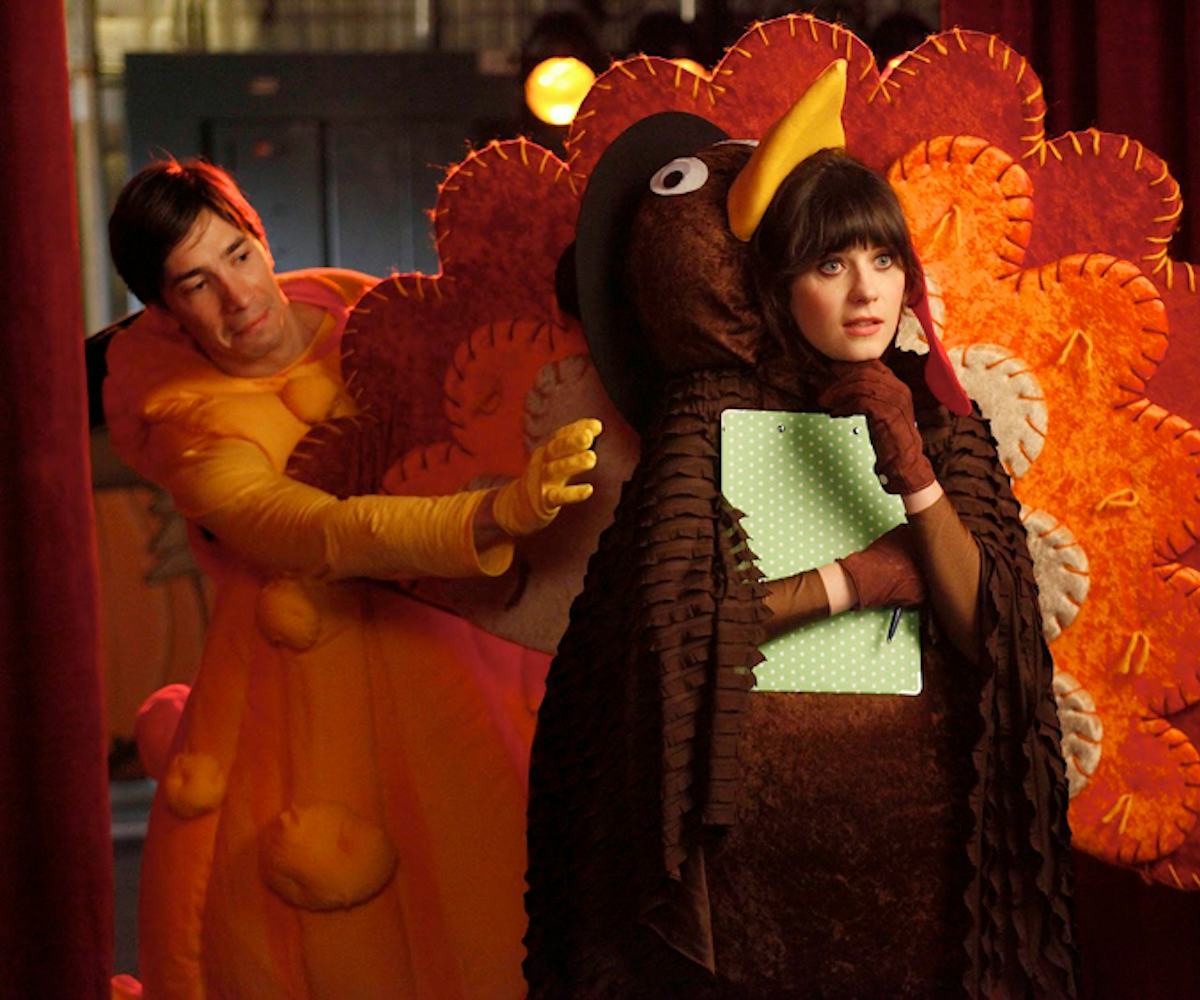 11 reasons to be thankful this year
seriously, these things rule.
Put down the fork. Set down the glass of wine. Pause that episode of Orange is the New Black.
Because before we enjoy all the perks of Thanksgiving, we want to give thanks to the things that made this year awesome. And no, snapping a photo for Instagram and using the hashtag #thx sooo does not count.
We compiled the people, places, and things that we most appreciated this year, from cronuts to technicolor hair to a wide-ranging crew of women who play by their own rules and aren't afraid to fight the good fight. Click through the gallery to see what we're thanking today--and then let us know on Twitter and Facebook what you're thankful for. And then, yes, we can go back to devouring pumpkin pie.
We're thankful for: women dominating pop music. From Katy Perry to Paramore, Lana Del Rey to Lorde, Haim to Rihanna, it's hard to turn on the radio and not hear something by a young, cool musician.
We're thankful for: the rise of the dessert-loving foodie who champions cronuts, macarons, small-batch chocolate, handmade ice cream, and gourmet donuts (and makes everyone forget that a year ago they were talking about the master cleanse).
We're thankful for: a cool, young crop of funny girls. Aidy Bryant and Kate McKinnon on SNL, Alexandra Fiber and Danielle Gibson from SRSLY, Melissa Hunter of Adult Wednesday Addams, and stand-up comedians Sasheer Zamata and Michelle Wolf have us laughing so hard, we drown out the losers who are all, "Women aren't funny."
We're thankful for: technicolor hair. It's like the new tattoo, only you can change it daily (if you want--hello, hair chalk) and dye it back when you're going to visit grandma. It helps that some of our fave girl crushes--think Chloe Norgaard, Alison Mosshart, Demi Lovato, and Lizzy Plapinger from MS MR--have all gone Rainbow Brite.
We're thankful for: a handful of new feminist icons. Wendy Davis, Sheryl Sandberg, Lena Dunham...they were just a few of the people standing up for what's right and speaking out--against everything from anti-choice legislation to body shaming.
We're thankful for: the most recent game of designer musical chairs. While Raf Simons settles in at Dior and Alexander Wang gets in the groove at Balenciaga, we have Nicolas Ghesquiere at Louis Vuitton and Jeremy Scott at Moschino to look forward to. There's never a dull moment in fashion--especially not this year!
We're thankful for: siblings who are killing it (with no rivalry--cough, JoBros, cough). There's Elle and Dakota Fanning, Lana Del Rey and her sister Chuck Grant, Cara and Poppy Delevingne, Rooney and Kate Mara, Solange and Beyonce Knowles, Rachel and Jack Antonoff, Este, Alana, and Danielle Haim, Mary-Kate, Ashley, and Elizabeth Olsen....the list goes on and on.
We're thankful for: Instagram, because it's let It Girls like Ali Michaels and Rachel Antonoff let their social media freak flags fly.
We're thankful for: comfy clothes finally being back in style. Goodbye six-inch Loubs and body-con dresses, hello sneakers and sweatshirts!
We're thankful for: movies and TV shows that finally get us. Think Frances Ha, New Girl, The Mindy Project, Girls, and more.
We're thankful for: our readers. Yes, you! Seriously, it gives us a reason to work hard, search for the coolest new things, and put together a magazine and website that are as awesome as the people who check them out.