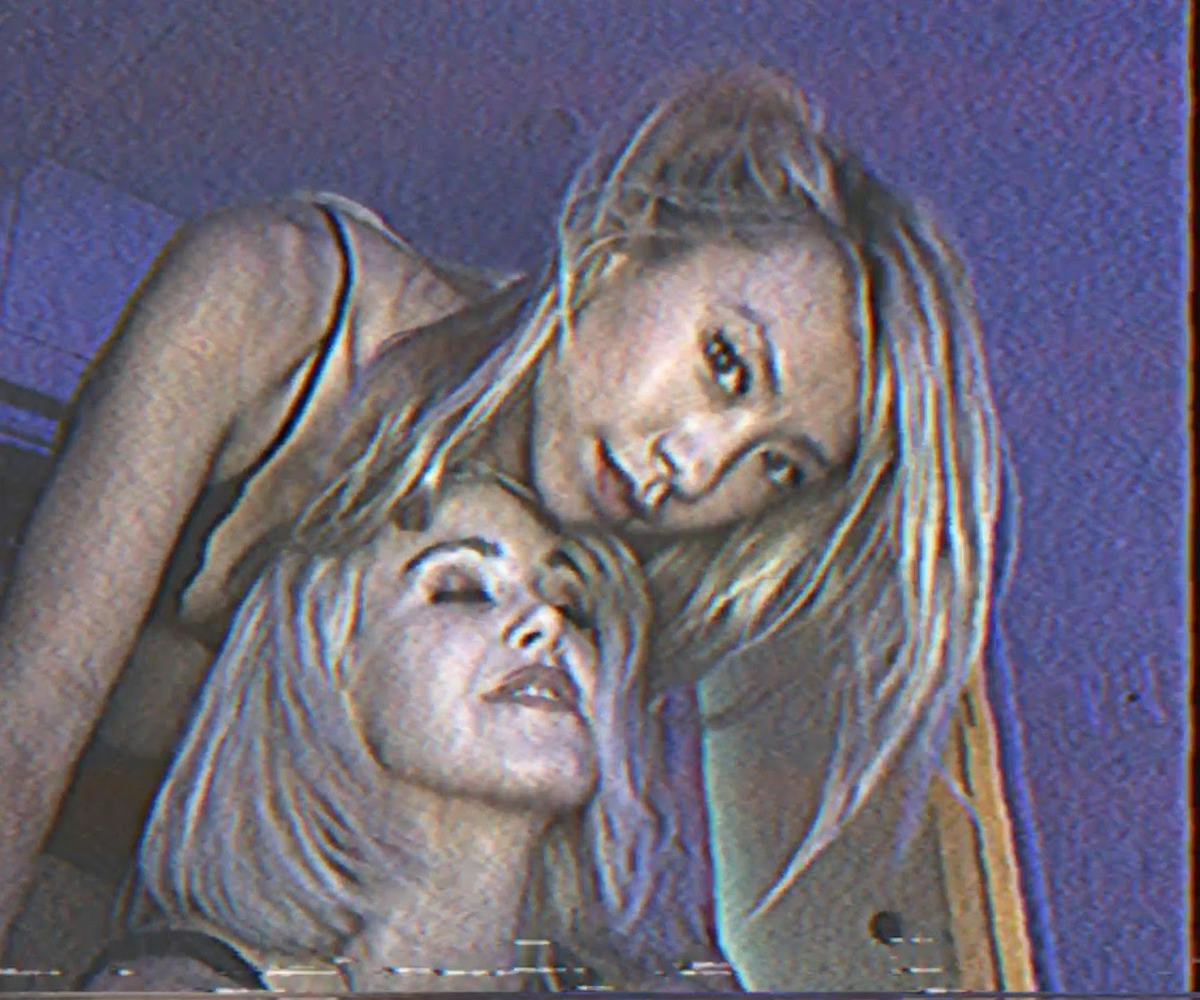 Photo Via THRILL YOU KILL YOU.
Let Thrill You Kill You Take You On A Liberating Joy Ride
Watch Fei-Fei's video for "Riding On Your Misery" here
What would you do if you had to start all over again? For L.A.-based artist Fei-Fei, the answer was easy.
On the cusp of a promising DJ career, a few years ago, Fei-Fei made the decision to trade in her CDJs for something she felt like she could retain complete control over. And to her, that meant songwriting—an endeavor she had zero experience with. Forced to start completely from scratch—i.e. singing lessons, guitar practice, and nights spent learning how to sound engineer—what was eventually born from the ashes of her club days was the '80s-leaning, dance-friendly THRILL YOU KILL YOU project. The result of several years worth of experimentation, self-discovery, and grappling with external expectations, to Fei-Fei, THRILL YOU KILL YOU was a liberation from the feeling that she had to be "a version of me that I thought the world wanted to see."
Initially held back by the ever-relatable fear of just not feeling "good enough," it was a long journey to get to a place where she even felt comfortable with herself and sharing her own emotions. Because, at the end of the day, it's not easy being a woman—let alone a woman of color—in the music industry. And though Fei-Fei bristles at the designation "Asian female artist," she does admit that her identity has influenced her to an extent. Not only has it forced her to chase a dream that she didn't think was possible at one point, but it also instilled a passion within her to boost other women trying to break into music.
"I really, really care about creating visibility for other female producers, engineers, and artists," she says, adding that she hopes her story will inspire others to take a leap of faith and take what is creatively and conceptually rightfully theirs. 
After all, Fei-Fei sure is. In line with her ethos of complete creative control, she also has a hand in all the visuals for THRILL YOU KILL YOU, including the brand-new video for "Riding On Your Misery." Co-directed with Alex Benzer and edited by Fei-Fei, the video stars Steph Whittier and Fei-Fei (who else?) as tumultuous lovers who waffle between intimate, at-home moments and very public fights. A video that has a distinct DIY feel to it—all grainy iPhone footage, self-mixed production, and raw songwriting straight from Fei-Fei's journal—it's a thrilling, late-night escapade through the streets of L.A. that Fei-Fei says finally feels "100 percent authentically me." And if that's something you can't get behind, then we're not sure what is. 
Watch "Riding On Your Misery," below. 
THRILL YOU KILL YOU's debut EP drops October 12.