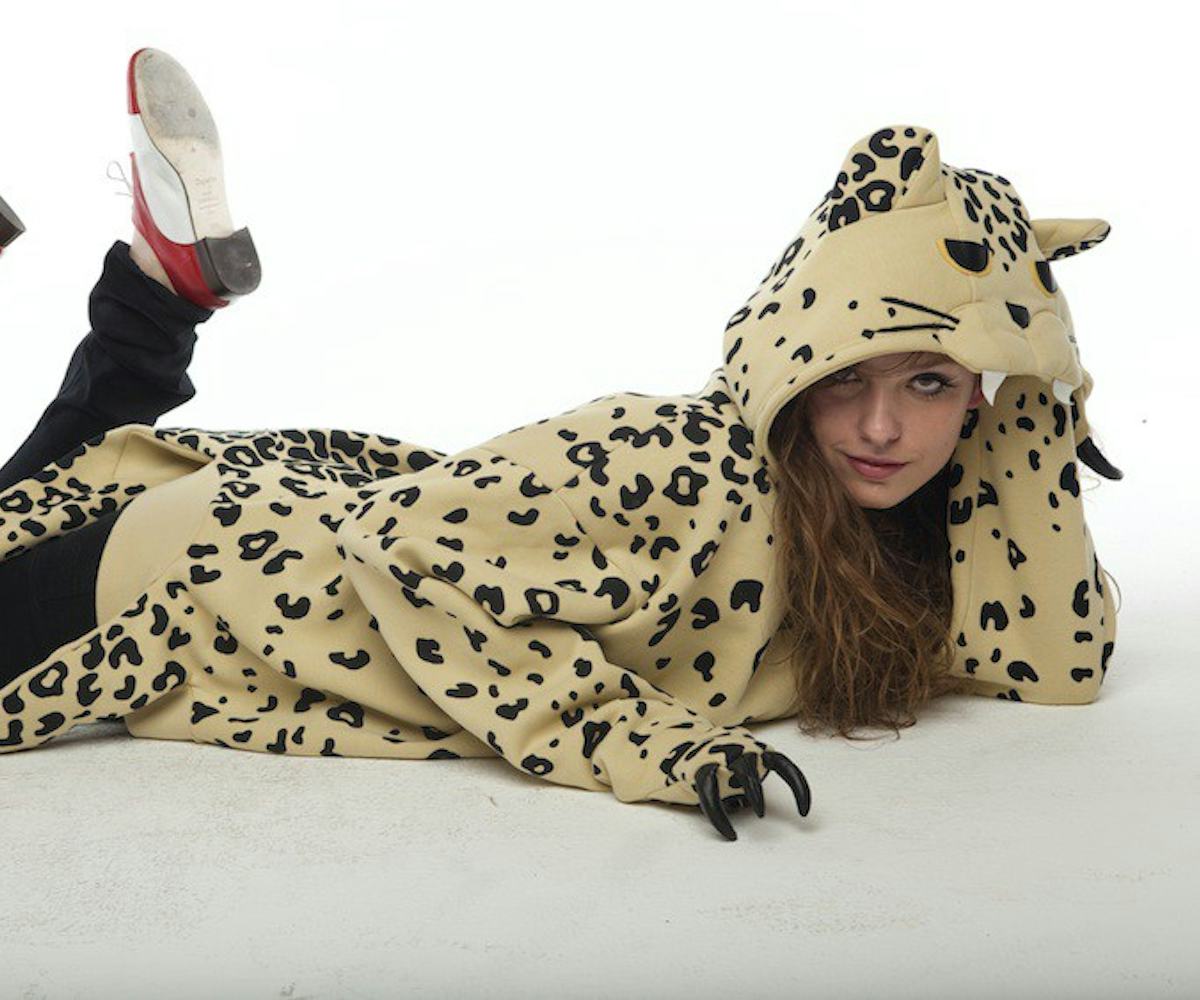 photo by sasha eisenman
#tbt: before there were instagram it-girls, there were myspace queens
Before Insta-famous It-girls, there were MySpace queens. For this installment of Throwback Thursday, we're revisiting our March 2009 MySpace issue, where four unofficial MySpace queens (Lady Gaga, Kristen Ritter, Diablo Cody, and Cory Kennedy) brought us through their social media dos and don'ts.
And while Tom has considerably less friends than he did back in '09 (125 million, to be precise), MySpace is still one of the best places to discover new music—and revisit the good old days. Click through the gallery for the ultimate nostalgia-inducing journey and remember a time before hashtags—a time when picking the perfect song for your page, regularly updating your current mood, and deciding which of your friends made it into your "Top 8" were your most pressing problems. 
KRISTEN RITTERMYSPACE MEMBER SINCE: 2004TOTAL NUMBER OF FRIENDS: Well, I have two profiles, a music page and a personal page, which is just, like, my friends. I have, I think, 1,300 on the music one. Of my real friends, I only have like 100! [Laughs]CURRENT MOOD: FabulousTHREE WORDS THAT DESCRIBE MY PROFILE PICTURE: White wine drunkLATEST MYSPACE OBSESSIONS: MY 12-year-old sister's profile. And the music playlist. That's pretty badass. And Lissy Trullie: She's a really awesome musician. THE MOST AWESOMELY BAD WALLPAPER I'VE EVER SEEN: Just, like, a background of boobs—like a picture of big tits. MY DREAM TOP 8 WOULD INCLUDE: My best friendsFUNNIEST COMMENT EVER WRITTEN ON MY PAGE: [She looks at her page on the computer to find one] Here's one: "Hey ass punk..."BEST REASON TO ACCEPT A FRIEND REQUEST: I mean, if you actually know somebody, that's good! If they attach a note, if it's not some random...you know.
CORY KENNEDYMYSPACE MEMBER SINCE: '04. And then someone—what's it called?—hacked it. Then I got another MySpace page, because it's addicting. TOTAL NUMBER OF FRIENDS: I think I'm close to 20,000 now.CURRENT MOOD: Actually, I just changed it from "OK" to "optimistic."THREE WORDS THAT DESCRIBE MY PROFILE PICTURE: Weird, suspicious, mysterious. Definitely weird: it's me in this crouching position—you can't see my face—and I'm like, trying to get on a chair. THE MOST AWESOMELY BAD WALLPAPER I'VE EVER SEEN: Probably photos of me. And there are those ironic ones, like money signs popping out...just blinging. It's hard on the eyes, hard to load—yeah, don't like that.MY DREAM TOP 8 WOULD INCLUDE: I'm really happy with my Top 8. Oh, maybe my future husband if I found one...kinda corny. It's also nice to, like, help up-and-coming bands by putting them up there. THE PERSON I WISH WERE ON MYSPACE BUT ISN'T: God. [Laughing] I want to see what movies he likes to watch, and I want to see what his profile pic would be...I want to see his Top 8 definitely. Obviously Jesus would be in it, Mary—I mean I'd hope...maybe Marvin [NYLON's then-editor-in-chief]. Marvin and like, Britney Spears. FUNNIEST COMMENT EVER WRITTEN ON MY PAGE: There have been many...there have been perverted ones and really nice ones. But one that I just got was, like, "I'll buy your panties for $300." And it's just one of those things that you just press apple-4.BEST REASON TO ACCEPT A FRIEND REQUEST: If it's from your mom!
DIABLO CODY
LADY GAGAMYSPACE MEMBER SINCE: Oh gosh, at least since college. So maybe five years?TOTAL NUMBER OF FRIENDS: It's been changing. I have 148,000 friends now. CURRENT MOOD: GratefulTHREE WORDS THAT DESCRIBE MY PROFILE PICTURE: Hard work, passion, New YorkLATEST MYSPACE OBSESSIONS: I'm really obsessed with innovative fashion, so you can see a lot of crazy stuff going on at my shows and my fans post it—the new age of music and pop culture and the way that fans respond. MySpace is the best way to have a relationship with fans. THE MOST AWESOMELY BAD WALLPAPER I'VE EVER SEEN: When they have the gothic angel. You know what I'm talking about? I don't like that. MY DREAM TOP 8 WOULD INCLUDE: Any Warhol, Grace Jones, Sophia Loren, Edie Sedgwick, David Bowie, Mick Jagger, Leigh Bowery, Klaus NomiFUNNIEST COMMENT EVER WRITTEN ON MY PAGE: Courtney Love MySpaced me and told me I was hot. I was like, "What is she doing?" BEST REASON TO ACCEPT A FRIEND REQUEST: Pedophilia