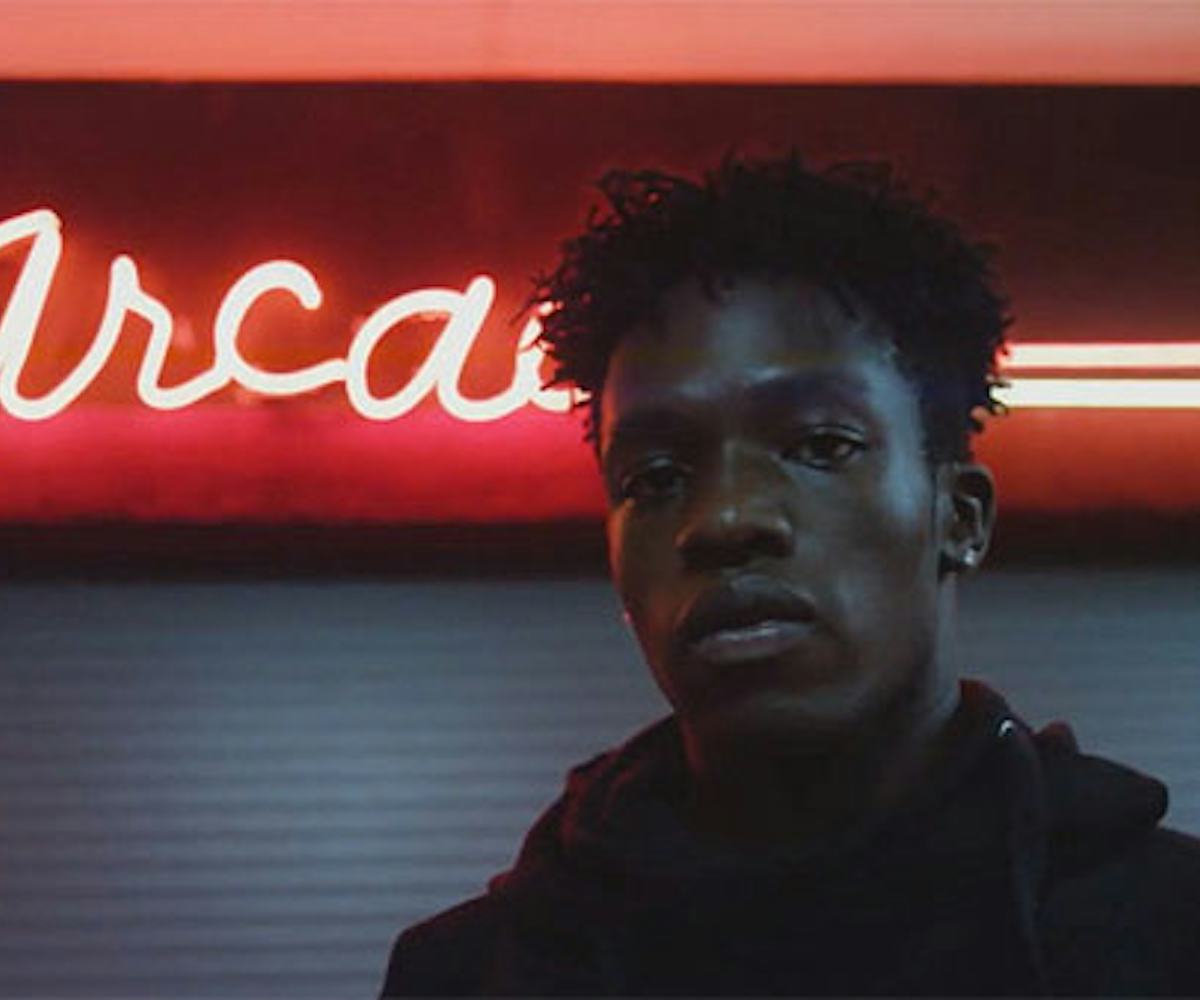 Photo courtesy of AKOO
Watch This Fashion Brand's Beautiful Take On Racism & Violence
t.i. preaches to humanity
Remember T.I.? He's that rapper from Atlanta who has a TV show with his wife, Tiny? He may or may not be to blame for the rise of Iggy Azalea? Well, that same guy also owns clothing label AKOO, and the brand recently released a campaign video for the 11x HUMAN holiday collection.
Directed by John Merizalde, the short film features Michael "Killer Mike" Render from Run The Jewels as narrator. The visual opens with the call-to-action questions "If not us, then who? And if not now, when?" We're then faced with a young black man being chased in a car by the police, followed by scenes of an African-American officer getting ready at home, a sidewalk mugging, and touching moments between families, friends and lovers. "The campaign pushes a sense of social consciousness and responsibility around issues of racial violence, urging a sense of shared humanity as a way of counteracting increased brutality," Merizalde told AdWeek.
The urban/hip-hop music community has always vocalized on issues that involve violence and racism in their work, but it's rare for a fashion label to do the same. T.I. isn't known for being the most politically active mogul—let us not forget that time he had to apologize for his remarks about women running for president—but this is a great approach toward social justice. While we probably can't credit him for coming up with the concept, "11x HUMAN" makes a powerful statement that provokes deep thought. 
"Our goal was to be reflective of the violence that we inflict on our own community and not just limit the focus on external factors such as poverty, poor education and the actions of the police," said Sabai Burnett, Vice President of Marketing at AKOO. "This film is the crescendo of our artistic viewpoint—heavily graphic and unapologetic."
Watch the official campaign video above.