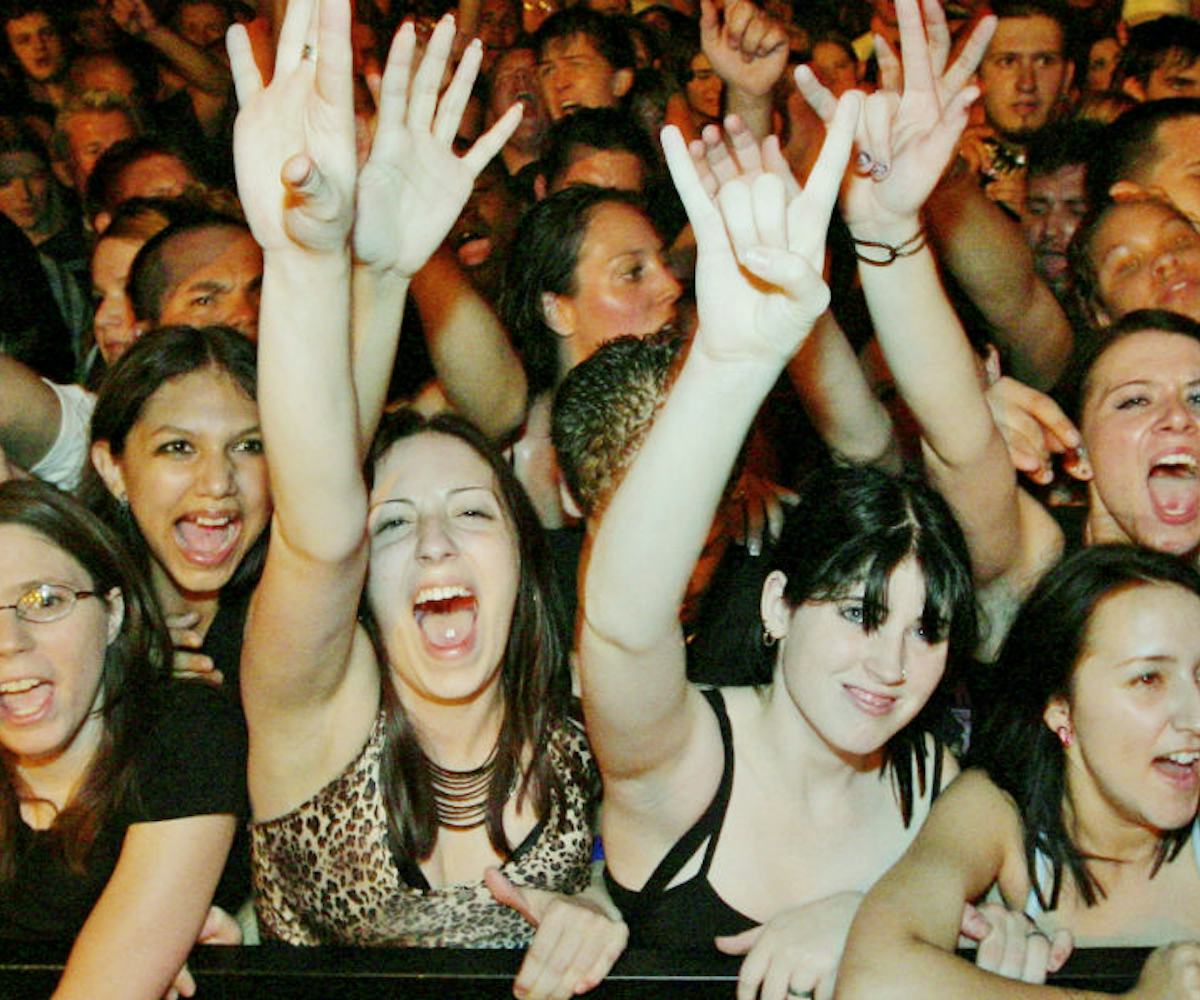 Photo by Ethan Miller/Getty Images.
Ticketmaster Might Replace Concert Tickets With Facial Recognition
We're one step closer to living in an episode of Black Mirror. Picture this: You go to a concert and, instead of handing over your phone or ticket to get in, they scan your face to gain entry. This might be in our near future if Live Nation Entertainment (made up of Ticketmaster and Live Nation) has anything to say about it.
According to The Verge, the company announced a recent partnership with Blink Identity, which specializes in facial recognition. The website explains more thoroughly what that involves. "Powered by our proprietary military grade software, the Blink Identity security gateway allows venue or festival management to identify people using facial biometrics as they walk at full speed past our sensor, handling over 60 people a minute," it reads. "Once inside, concertgoers can use their face—literally—to buy drinks, swag, enter VIP areas, and more." It goes on to add that it will also be possible to collect "usable and sharable data" on anyone who walks through the gateway. Because that's not terrifying at all!
As The Verge explains, if Ticketmaster implements the technology, it would have to develop a database of its concertgoers' faces. Though, if you have an iPhone X, the government likely already has your face in its system, so what do you have to lose? As for the rest of us: our privacy. I'd much rather stand in line for 30 extra minutes than live in this dystopian hell. Hard pass!