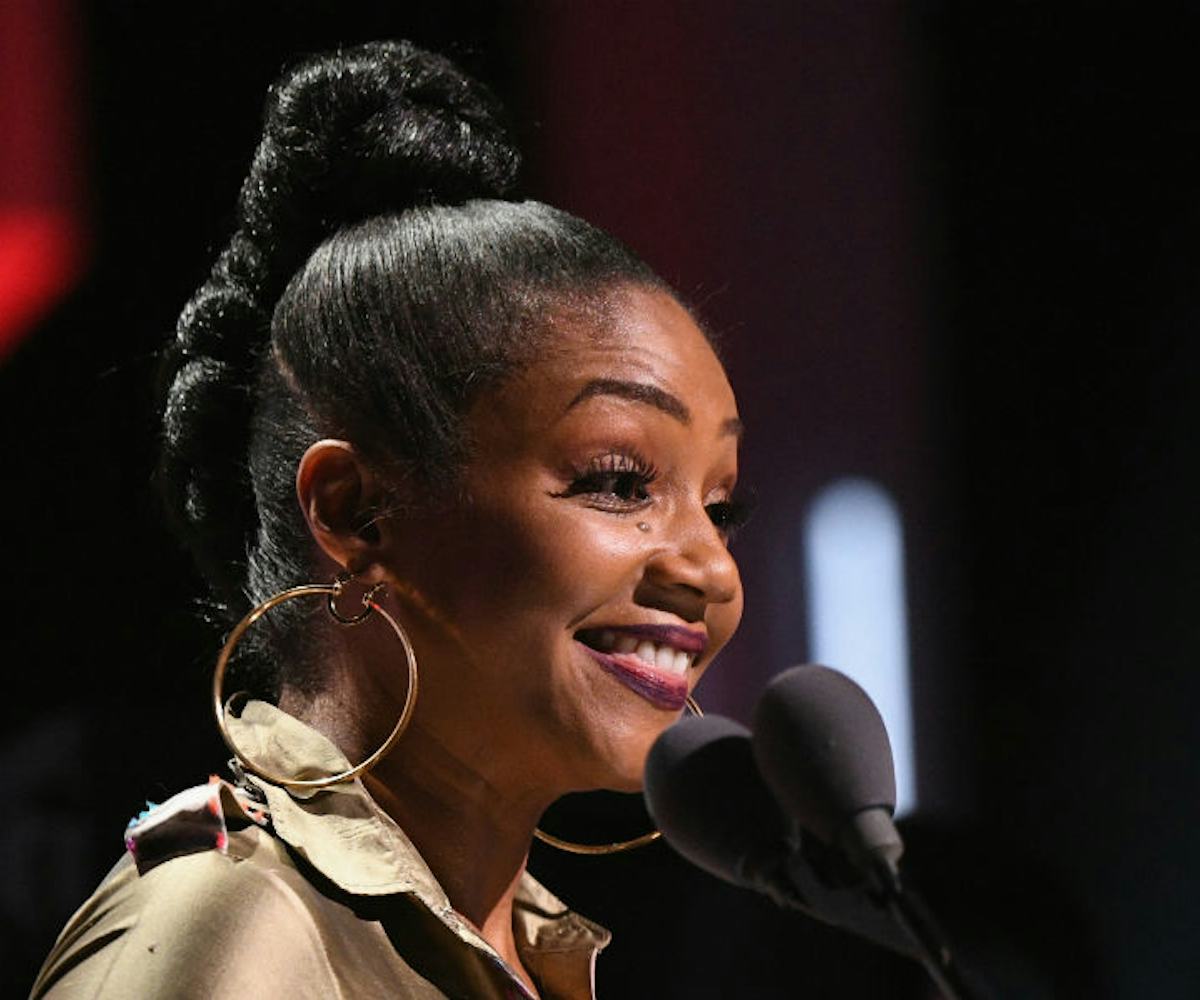 Photo by Dia Dipasupil/Getty Images for BET.
Tiffany Haddish Wants To Host The 2019 Oscars
Tiffany Haddish and Maya Rudolph only shared the Academy Awards stage for a couple of minutes this year, but the internet made the unanimous decision that the two should host the entire show next year. And they should—their short bit was one of the few things we remember. Lucky for us, Haddish isn't opposed to the idea…but only if she gets paid.
"I would love to do something like that. I know my father would be extremely proud if I got to do that—as long as I get a paycheck," the actress told the audience at SXSW Monday during the premiere of her new show The Last O.G. Jimmy Kimmel, who hosted the last two Academy Awards, told Variety that he was paid $15,000 to host the 2017 show. "I think it's illegal to pay nothing," he revealed. We'd hope so! Comedians are basically doing stand-up in front of a much more tense, on-edge crowd for several hours. They should get compensated.
Though it's worth noting, those presenting during the award show aren't slipped any extra cash—much to Haddish's chagrin. "In my mind, Maya and I, we were auditioning for the ultimate job—because I thought were getting paid for that presentation," she joked. The actress continued:
When I found out that we weren't getting paid, I was like, "Well, I heard about gift bags." And then it was like "We don't have no gift bags," and I was like, "Well what do I get?" They were like, "We've got a bottle of wine that's like $13." So I got the wine.
Someone, please make this happen.