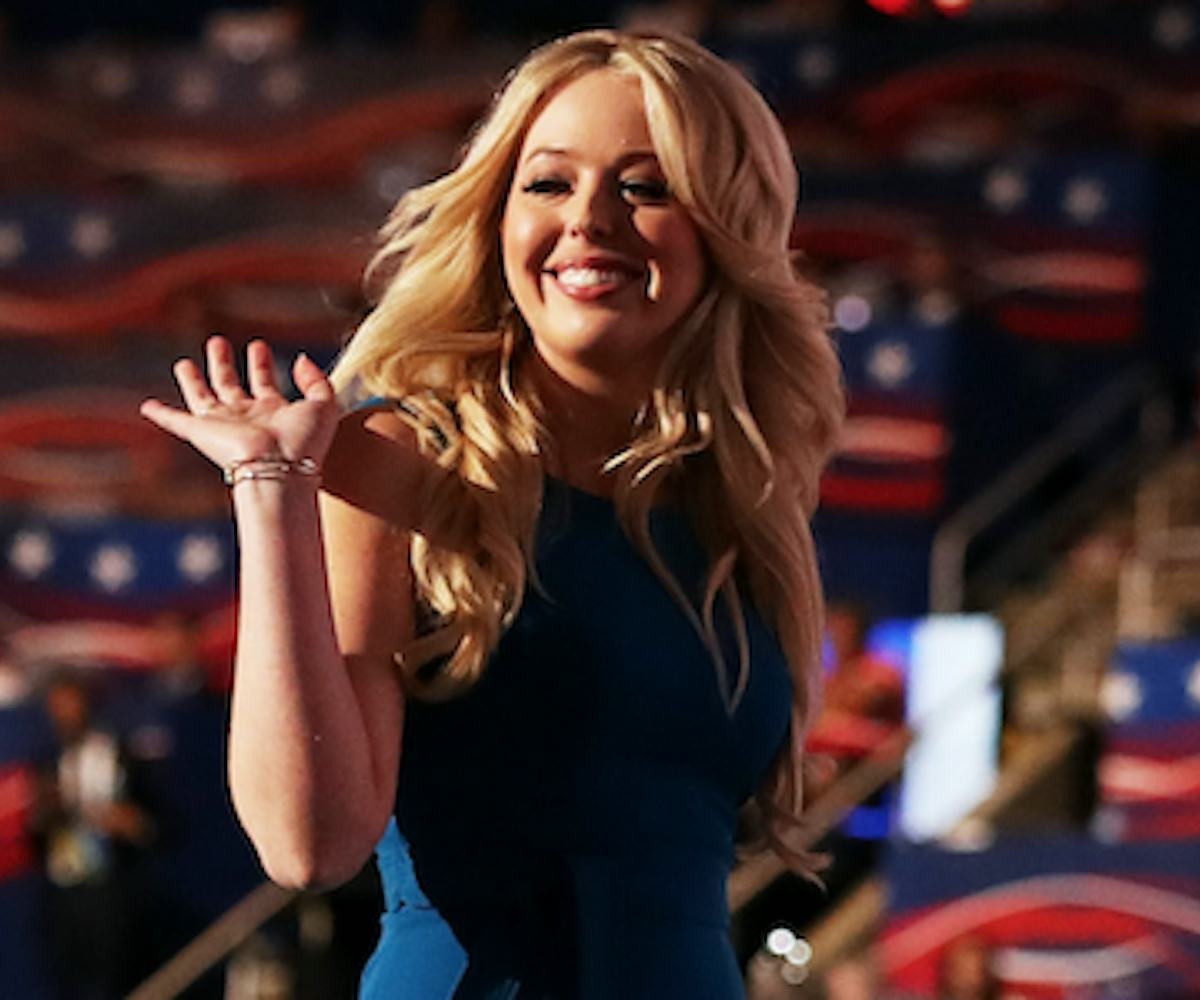 photo by John Moore/getty images
Wow, Tiffany Trump Really Loves To Shade Her Father
Tiffany Trump is good at many things: mixing up major publications in an attempt to score New York Fashion Week invites, misquoting Frank Ocean lyrics, and staying far, far away from her family. But it looks like another talent of the youngest Trump child includes being shady as hell. 
The First Daughter recently made a not-so-subtle statement after liking not one, not two, but a collection of photos in support of the March For Our Lives rally yesterday, proving that she probably (definitely) hates her father. Same!
The photos featured a bevy of signs in favor of stricter gun laws from the march in New York City, including one that served as a direct jab at the Republican party: "Next massacre will be the GOP in the midterm elections." 
Though many pointed out the hilarity of Trump liking posts that were anti-GOP, others noted that the person who posted the photos, Julia Moshy, is a friend of Trump's, meaning she could have liked the posts simply because her friend posted them. 
But if you, like many of us, believe that Trump will be the Dark Horse™ that will take down her father's reign, you've come to the right place. Welcome to the resistance, Tiff.