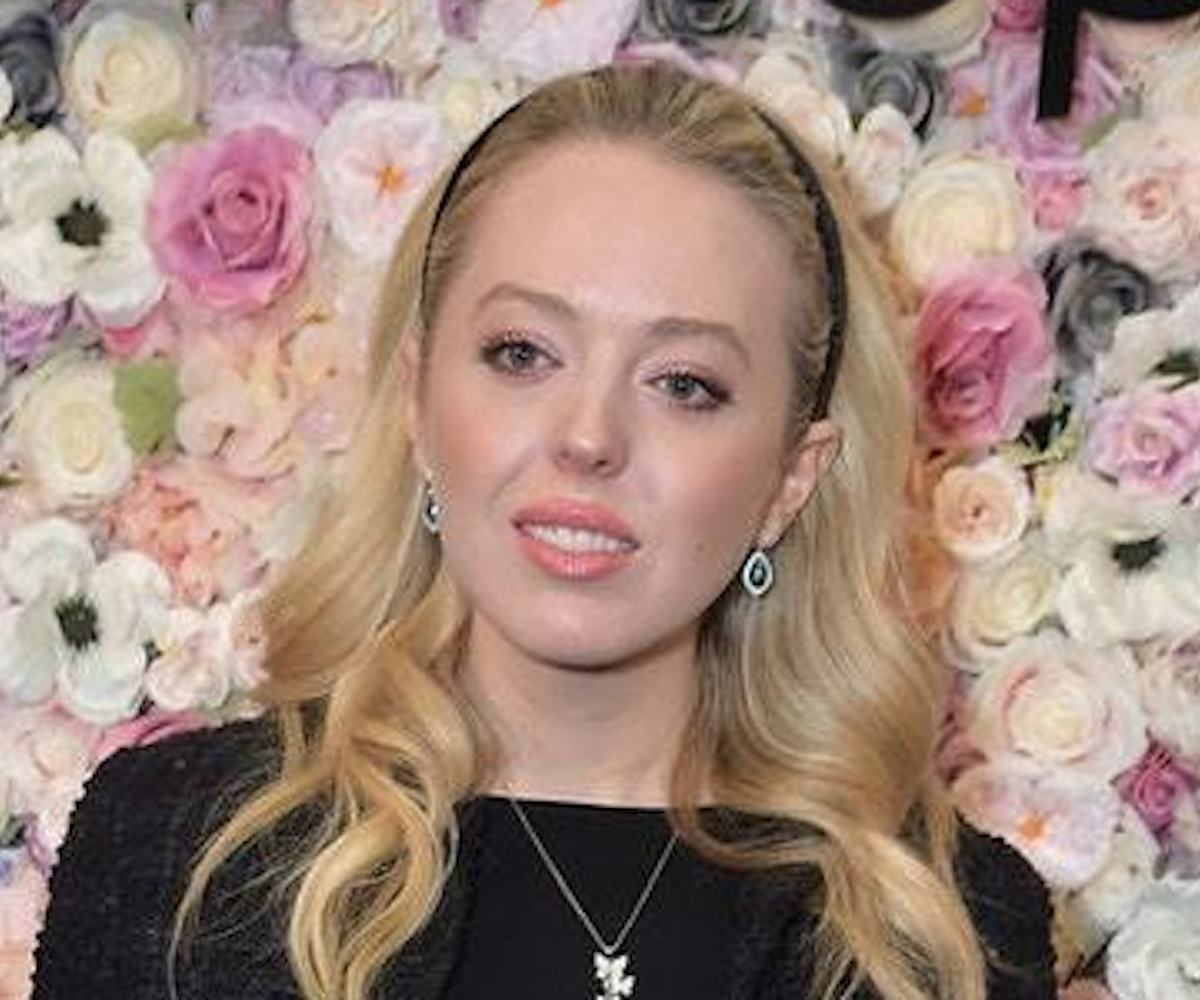 PHOTO BY THEO WARGO/GETTY IMAGES
Tiffany Trump Tweeted A Frank Ocean Quote That Definitely Isn't His
Fake news? More like fake quotes.
What did you do during the Thanksgiving break? Did you spend time catching up on Mindhunter or Stranger Things on Netflix? Did you avoid looking at anxiety-inducing New York Times push alerts? Did you spend all of Friday morning trying to figure out how you can spin your grandma's mac-n-cheese into a guilt-free breakfast? Probably all of the above, unless your name is Tiffany Trump. 
It turns out, the first daughter spent her Thanksgiving cryptically "quoting" Frank Ocean. Except, the quote definitely did not come from the singer. Uh, awkward?
What's more, SPIN discovered that the quote Trump used is one of the many wrongly attributed quotes featured on the "Frank Ocean" Goodreads page. 
There's no telling what Trump was thinking about when she tweeted it (some took it to be a jab at her father, urging him to stop tweeting), but it's definitely just as cringe-worthy as Trump's epic Harper's mishap during New York Fashion Week this past September. Again, Tiffany, do your research!