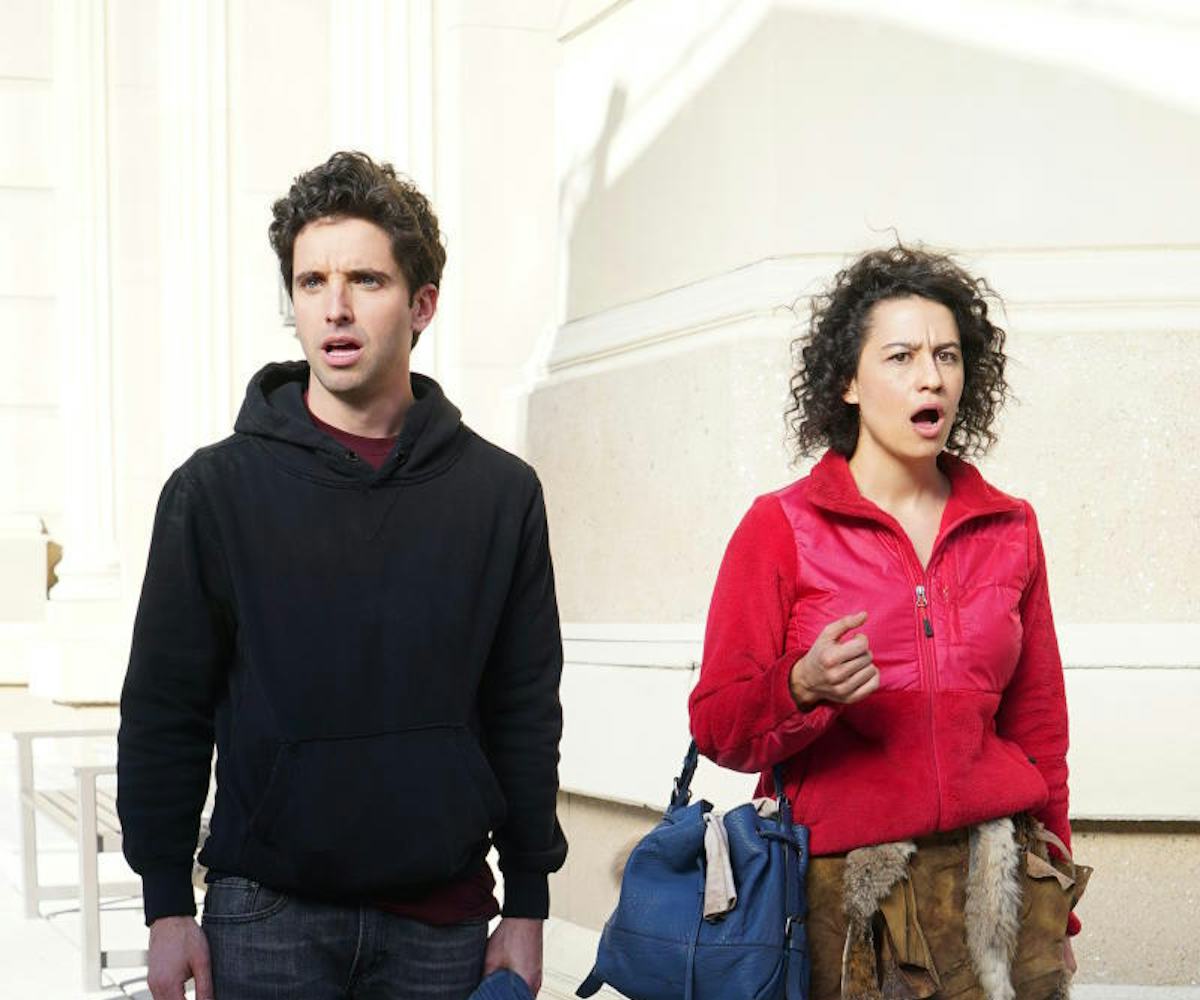 Photo courtesy of Comedy Central
The Trailer For 'Time Traveling Bong' Is Here, For Real
When we first caught a whiff of Ilana Glazer's Time Traveling Bong turning into a television show, we thought it might be a joke. It, after all, originally started as a CollegeHumor sketch of the same name in 2012, but we hadn't heard about it since then. After we checked our calendars and saw that we're no longer in the April Fools' Day territory, we realized that this was actually happening and basked in the glow of the pure comedic gold that this show will inevitably bring. 
Premiering on April 20 (because 4/20), the three-part miniseries stars Broad City$1's comedians Glazer and Paul W. Downs as Sharee and Jeff. The cousins experience what can only be described as an epic trip with their magical bong that takes them back in time. They roll through every time period you've ever been slightly curious about from the dinosaur age to ancient Greece and the Salem witch trials. Even if you've taken a hit from a bong many times before, you definitely haven't done it like this.
Time Traveling Bong premieres on April 20 at 10:30pm EST on Comedy Central. Peep the trailer way up high, above.