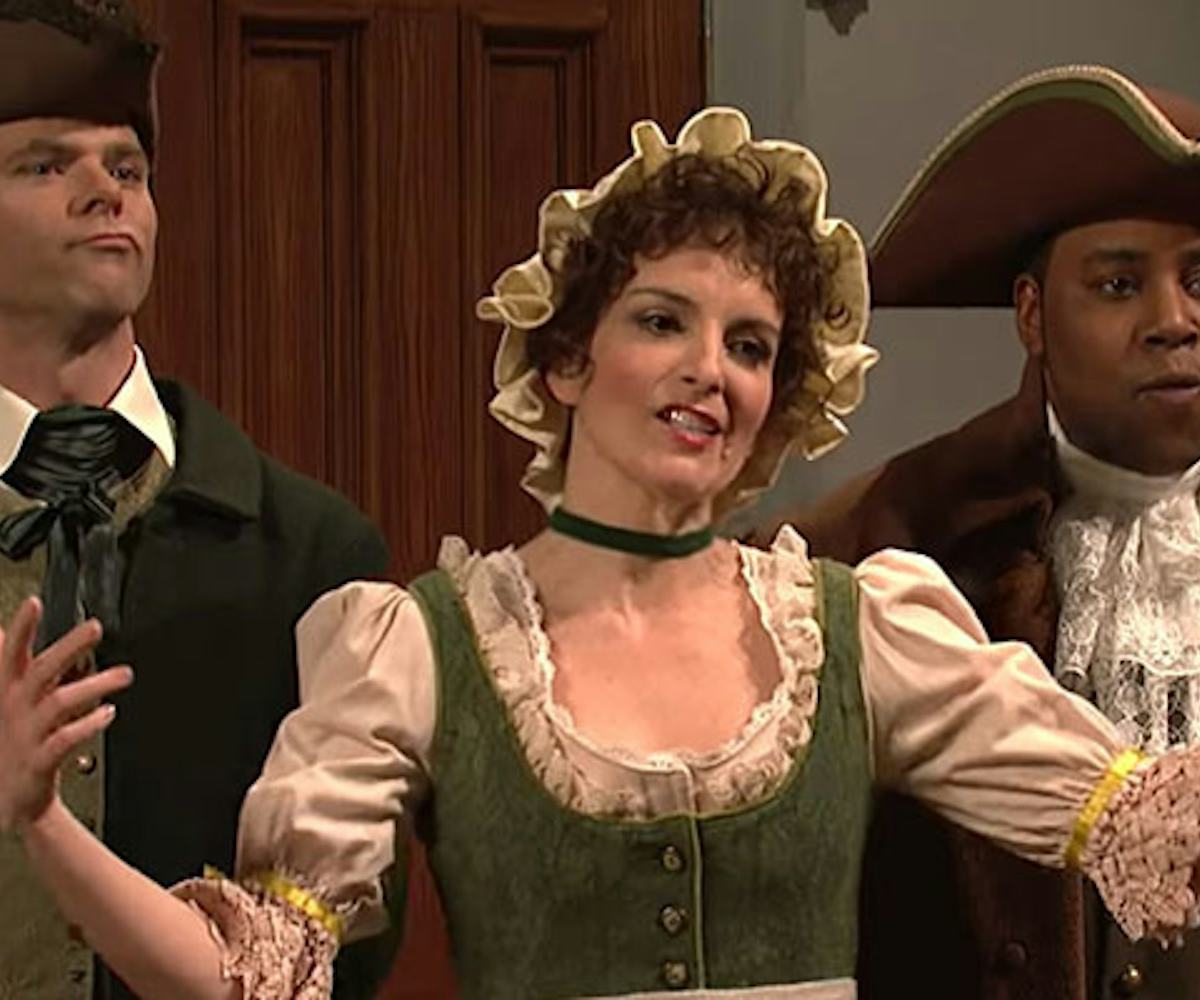 Image via YouTube/Saturday Night Live
Tina Fey And Rachel Dratch Return To SNL As The Worst Super Bowl Fans
Youse guys don't even know
Tina Fey returned to Saturday Night Live as an obnoxious "Iggles" fan, facing off against former cast member Rachel Dratch, a diehard New England fan. In a sketch set in 1775, Americans meet in Philadelphia to discuss going to war with Britain. After news breaks that the New Englanders defeated the British in the Battle of Bunker Hill, the Americans immediately dread how much the "patriots" will gloat about the win.
"I understand New England wins battles, but must they be so obnoxious about it," Beck Bennett's character says, clearly alluding to the New England Patriots, who play against the Philadelphia Eagles in the Super Bowl on Sunday. 
As the New Englanders brag about their victory, the Philadelphia delegates walk in, led by Fey. The Philly-area native nailed the accent (unlike some people—I'm looking at you, Kathy Bates) when she said, "We crossed many wutters up the Schuylkill River to give all youse a message: Philly's mad strong, from the little babies to all our mom-moms and pop-pops, we's ready to fight!"
She warned them to "grease up them poles, cause Philly's gonna win and then one of these guys is gonna punch a police horse." (All true stories.) Basically, nobody is safe this Sunday. 
Fly, Iggles, fly! 
Watch the full video below.
Oh, and in case you missed it—as last night's SNL host, Natalie Portman did, in fact, rap again like she did in 2009.